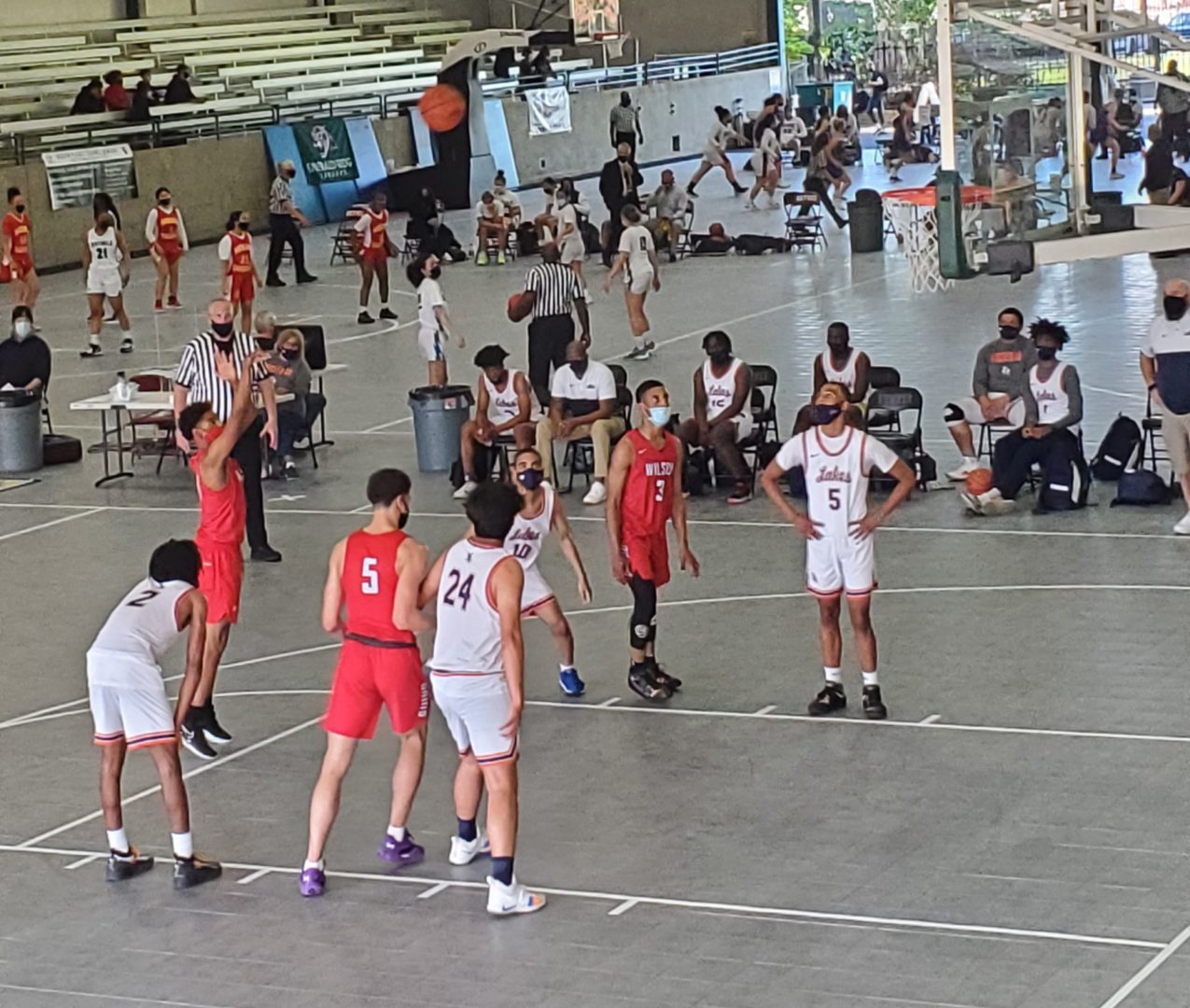 It's MAY MADNESS at the Puyallup fairgrounds! Starting May 12, the SPSL and PCL will be playing maybe more than 400 GAMES OF BASKETBALL!
We've got ALL the coverage of EVERY game on ALL 3 courts. Starting Wednesday, May 12th, ELI will have live feeds from opening tip to the final whistle of the last day!
The schedule will be updated every 2 days on this page, so return back for updates on when and where your team is playing.
HOW TO WATCH:
Check the schedule below to see if your team is on

COURT 1, COURT 2, or COURT 3

. 
Head over to our NFHS streaming site by clicking here.

If you haven't already, SUBSCRIBE to the ELI Network on NFHS. You get 30 days worth of unlimited access for 10.99!

Click on the

COURT 1, COURT 2, or COURT 3

stream, depending on where your team is playing. The schedule changes almost daily, so make sure you double check this page before the game!
For more information as to how this all came about, check out our in-depth article on the subject.
THE SCHEDULE
With Pierce County going back to phase 3 on Tuesday, May 18 the SPSL 4A and PCL 3A will be headed back to the own gym's. The games scheduled for Monday, May 17 have been postponed and will be re-scheduled.
---
Some notes on the broadcasts:
Since only a limited number of people are allowed in the arena, we will have one person handling all the 3 courts. We will set up a 1-shot from a corner of the court, but get all if not most of the court in that single shot and simply start our cameras 10 minutes before the first game and shut them down when the last game is completed.
There won't be any announcers but our 1 staff member will go from court to court and sit in on the action for 5-10 minute blocks and catch up the score and let you know what is happening. Sometimes during breaks commercials will play and in between games you might just see a stream of nothing happening.
This is a subscription service through the NFHS and the cost is $10.99 for 30-days. This is NOT a pay per view but a 30-day subscription that gives you access not only to all three courts in Puyallup but also the games in Olympia's main gym. We are told that South Kitsap does not have the automated cameras but may be doing another form of streaming. Your subscription also is good for any other broadcast done by anyone in any state. If you happened to have relatives in another state that are competing and their games are being streamed on the NFHS you have access all for the price of $11. You can also cancel at any time there is no length of commitment. There is also an annual plan of $69.99 for the entire year from when you subscribe. Also, since this is all in District 3, District 3 will get a piece of the subscription revenue that will go toward next years District Tournaments costs when we get back to a normal schedule.
Please go easy on us as we figure this all out — this is just about as new to us as it is to you! This whole project came into existence about 3 days ago. As time goes on we will continue to adjust, adapt, and make sure we are bringing you the best broadcasts possible! You are always welcome to tweet us @YourESN with feedback and suggestions!