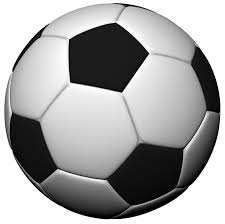 4/14/16
Mt. View 3 Evergreen 2

(Vancouver, WA) The Mt. View Thunder got their biggest scare of the young soccer season last night from the Evergreen Plainsman and hung on for a 3-2 conference victory.
Anthony Garbarino of the Thunder opened the scoring at the 21:51 mark of the first half with a nice point blank rebound shot that found the back of the net in the blink of an eye. Assists would go to Kody and  Ulrich. That would be all the scoring in the first half as Mt. View would take a 1-0 lead into the locker room.
Second half would be a different story as the Plainsman tied it up at the 10:50 mark of the second half on a nifty little goal by Levan Zhividze on assist from Killian Burris.  Ninety seconds later Riley Wilson would break the tie on a shot from 30 yards out that never got in the air. That shot found the back of the net before anyone really had a chance to react. The assist would be to Liberty Lillibridge.
On the ensuing kickoff Quentin Petcu of the Plainsman  noted that Thunder goal keeper Nicolas Popoca had come out of the nets to about the 10 yard line. Nothing unusual about that except that Popoca is the smallest goal keeper in the league and we noted from the press box that sometime during the game someone would try and float one over his head. That is exactly what Petcu did and floated a 50 yard shot that cleared the outstretched hands of Popoca and found the back of the netting. That goal gave Evergreen a short lived 2-1 lead  with 10:50 left in the game.
In a span of less then three  minutes Rafael Araya and teammate Riley Wison would score for the Thunder and they would hang on for a 3-2  conference victory.
The victory takes the Thunder conference record to 2-3 while Evergreen goes to 3-2.