9/22/2020
Long Time Assistant Coach Don Kruse Succumbs to Stroke
(Tumwater, WA) This is very personal and I am not even going to pretend that this is an unbiased story with simple facts it is personal not only to me but literally thousands who were touched by a very special man, educator and coach. Donald Ernest Kruse left us late Sunday night on September 13. He coached for 51 years, Cross Country in the Fall, Basketball in the Winter and Track in the Spring. Basketball was what he was best known for and easy to assume that was his favorite but with Don, we just never know for sure.
Coach Kruse was coaching one of these sports at least for the last 51 years and was a Head Coach once in basketball for Tumwater for just 3 seasons between 1987 and 1990. We also believe he was the Tumwater Track Head Coach at least for the 1974 season but other than that he was most comfortable as his role as an assistant coach. He coached the most at his beloved Tumwater High School but coached at Black Hills High School after the 2nd Tumwater School District High School opened in 1997. He also coached at Capital, Olympia, North Thurston and Tenino…that we know of for sure, there could be more.
As mentioned above Don passed away late Sunday, September 13 and less than 12 hours later Monday morning legendary Mercer Island Basketball Coach Ed Pepple passed away after a long battle with cancer. Pepple certainly was beloved especially in his community and remains the winningest High School Basketball coach in State History with 958 wins.

What the Seattle television stations and sports talk shows didn't pick up on when Pepple died was that other legendary coach Don Kruse. It is impossible to know exactly what Kruse's win/loss record was as an assistant coaching JV, C-Teams and Freshmen teams but we would make the argument there is a real possibility that the winningest Head Coach Ed Pepple and the winningest Assistant Coach Don Kruse both died within hours of each other or in terms of infinite time, together.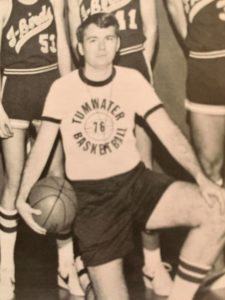 Of course there is no way to know if Coach Kruse is the winningest Assistant in state history but he has to be right near the top but more importantly it is what Coach Kruse represents. We can count only 4 of the 51 years that Coach Kruse was a Head Coach. He dedicated his life to coaching and teaching at an individual level. He did not seek, in fact avoided the spot light and did not want attention brought to himself. It was exceptionally uncomfortable for him to be the one in charge of everything.
A lot of that was many of the duties of a head coach did not interest him. He was not interested in leading fundraisers, or dealing with a booster club or parents. His focus was on kids. He wanted to help make them better athletes, students but most of all better people.
Coach Kruse did take the Head Coaching job at Tumwater in 1987 after a very long run from Hall of Fame coach Bill Ward. After 3 seasons Coach got the T-Birds back into the District Tournament after several years of missing it. You'd think this would be a great motivating experience to get the team to the next step and you'd think the school administration would have been thrilled with the improvement.
But instead Kruse knew the Head job was not what he wanted and he was ready to submit his resignation with the hopes he could still be part of the Tumwater program. He had talked with then Athletic Director Bob Shaner who had tried to talk him out of it. Little did either know that the upper administration had already decided to "not re-new" Kruse's contract or in other words, fired him. I know this because Coach Kruse had talked with me at the time it was announced. I was just starting as a radio news reporter and Coach had given me a call and wanted to make sure I had the correct information.
Coach Kruse confided in me these facts and had asked that I not disclose them at that time and I of course honored his wishes. At this time I believe it is fair to set the record straight or at least from Coach Kruse's perspective. Any firing stings but this one was deep for Coach Kruse  especially since had they bothered to talk with him he was ready to step down and go back to being an assistant coach. But instead was delivered a harsh message after investing 22 years in the Tumwater program.
The Beginning
We kind of set the stage but let's go back to the beginning for Coach. Kruse. Some of this may really connect with many and give a better understanding of who Don Kruse is and how he became himself. (Note: when I write about people who have passed on I generally continue to write about them in the present tense. This is a personal choice of how I present my thoughts and it is on purpose.)
Don was born on October 17, 1945 and grew up in Vancouver, Washington. He had a difficult upbringing as both parents were alcoholics to the point Don said they would literally pour whisky on their cereal in the morning. He was left to himself for extended periods of time and had to decide what he was going to do. It was during this time that the hard exterior that he would always maintain was born. It was self-preservation and a way to protect himself. This made sure he never made the mistake of having to rely on anyone else but himself.
His parents alcoholism made such an impression on him that he never drank a drop of alcohol in his life. He would tell close friends that he was so afraid of being like his parents he would not take a sip even in celebratory instances. It is remarkable how a boy could set such high goals in such a setting and follow through with such determination. I struggled with whether or not to include this but it is so important to how Don became Don it was a must for a glimpse of understanding.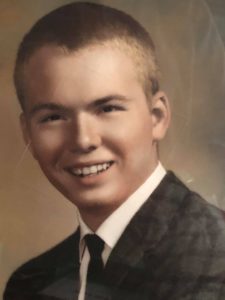 To cope with his home life Don threw himself into sports where he played basketball and was the baseball manager, activities and his school work. He was interested in journalism at Hudson's Bay and won an award, he was part of student government, in the Honor Society and earned the Hudson's Bay faculty scholarship for 1963.
Don would attend Chapman Jr College where he played for the basketball team but that would end his playing days. After Jr college he then attended the University of Washington where he got his Bachelor of Arts degree. He did all this without the benefit of a supportive family. You have to believe, although I could not find anyone that could confirm this but you have believe that Don had at least one if not several teachers and coaches that helped him, guided him and connected with him to be so accomplished. This is where is drive to be that person to others had to have come from and he indeed was just that to many as we will find out.
Don began his teaching career in the Fall of 1968 at the then 7-year-old Tumwater High School where he stayed until 1997. He then became part of the first staff for the brand new 2nd High School in the Tumwater District, Black Hills. It is here his friendship with a couple of other teachers was cemented forever. Kelly McNeal and Lisa Riggins Summers.
Don was married and later divorced and they had two daughters, Pam and Becky. Don was exceptionally private about his home life and all we know is he and his wife eventually divorced and he became estranged from his daughters. Don never shared much about his home life and kept that very private and if you think about his upbringing he probably always kept people including friends at a distance.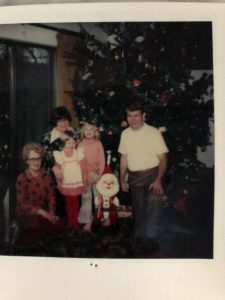 He would tell close friends he didn't know why his daughters chose to stay away other than the divorce. He loved his girls deeply and no question losing that closeness was a blow to him. Everyone close to him would never push or delve anymore and it clearly was something he wanted to keep between him and his family and that is how it was left.
This led Don to make arrangements that left Kelly and Lisa in charge of his personal details after his death. Lisa and her husband even purchased a home for Don to live in so he could have a nice place that was easy for him to live in. Don had developed agonizing arthritis and was living in a townhouse with lots of steps when Lisa and her husband decided they needed to step in and help him.
Lisa tells me that it was an honor to help him and says they had the best of both worlds a rental home with the best renter in the world and a true friend nearby. Lisa says he was always available to help and became part of the family where he would stop in during weekends and holidays.
There were several former students in the neighborhood and he really enjoyed re-connecting with many of them on his daily walks and he particularly liked the nearby wildlife areas. Lisa says she believes he was really happy being able to live in a home and not an apartment or townhouse. He was limited in his physical activity but never gave up. Lisa says he had a stationary bike set up in the garage and in fact her husband Jake had stopped to talk with him the day before his stroke as he pedaled away in the garage.
Coaching
Coach Kruse most may know from his years on the side of a basketball court but he also coach Cross Country for years and focused on distance running in the Spring for the Track team.
Cross Country
I was able to find the longtime Tumwater Cross Country Coach Dave Annonen who was a long time counselor at THS. Annonen now 82 with his wife also 82 retired in rural Lewis County was saddened to hear the news of his long time assistant. Annonen said that Kruse was especially interested in running. And what he means by that was the actual mechanics of running.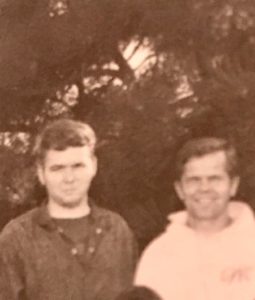 Annonen confirmed that Kruse would run with the kids everyday and he earned the nickname "slug" although maybe turtle would have been more appropriate since he ran at an even pace and never gave up until he finished. But Annonen said Kruse would do a lot of evaluating of his team while lagging behind and make mental notes and then go back and work with kids individually on their form with ideas of how to shave seconds off their times.
Annonen said this approach was much in line with his personality of a data driven coach regardless of the sport. He said he created stats for cross country a way to evaluate runners and he took expansive notes.  Annonen said he couldn't have had a better assistant he was always encouraging and was consistently pushing kids to be their best.
Annonen said Kruse was very direct and clear when dealing with kids and students but it was not about criticizing it was about getting them to think and to consider before making decisions. Annonen laughed remembering Kruse said once that it wasn't about getting kids to not make bad decisions it was about trying to get them to limit the number of bad decisions.  He also always added humor with that dry, sarcastic wit he possessed.
Annonen does not believe he would have been as successful as a head coach without Don Kruse by his side. "You couldn't ask for a more loyal and dedicated individual. He was so invested in the kids and in Tumwater it was a true pleasure to have him part of the program."
Annonen also said that it would be unfair not to mention his true strength as an educator which was in the classroom. "As a counselor, whenever I had a student struggling with Math I knew Don would be the one who could turn them around. He was simply a very special and humble man who we were privileged to have part of the THS staff."
Track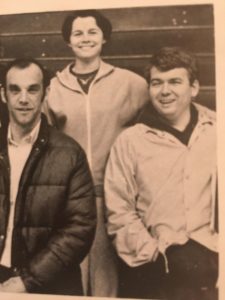 Many of the same attributes Don brought to the Cross Country team he brought to the distance runners on the Track team. Kruse actually did serve as co-Head Coach with Howard Johnson at least for one year in 1974. I talked with Randy Reynolds who took over the Head Coaching duties in 1975 and said that Kruse was more than happy to hand over the head coaching job and return to his comfortable spot as an assistant.
Reynolds said that it was fun to talk with Kruse as they were both big into technique and not just about conditioning. Reynolds appreciated the approach of coaching that Kruse had and knew the distant runners were in good hands.
Reynolds said the specialness of Coach Kruse was his unbelievable unselfishness and that, "I have never seen someone so uninterested in the spotlight, credit, kudos whatever adjective you want to say than Coach Kruse. His one and only focus was on how to help kids be better and to reach their potential."
Reynolds said that "this loss will reverberate through Tumwater for years to come. They simply don't make coaches like Don Kruse anymore and boy we sure need them. His self deprecating and sarcastic humor cannot be replaced and Don's absence will leave a hole in the heart of Tumwater for a long time."
Basketball
This was Coach Kruse's passion. He loved basketball and again was good at it as a kid and played through Jr College. The challenge and scheming you do for basketball was part of the charm for Kruse but he loved what were his meat and potato's, skill, technique and the individual one-on-one coaching is what really excited him.
Kruse's fascination or reliance on stats we were able to trace back to his High School playing days when Kelly McNeal while going through his possessions found a little black book. Kelly and Lisa figured it would be a listing of friends and phone numbers but instead what they found were the stats he had taken after each one of his basketball games he played as a Senior at Hudson's Bay High School.
Kruse's methods were a combination of studying the data and applying to individual players and then taking the time to coach up each of his players. Kruse always had the long range view in mind and not of his JV teams but rather each player. Where would this player likely be as Sophomore, Junior, Senior and maybe beyond? This process is clearly what he most enjoyed and he was pretty dang good at it.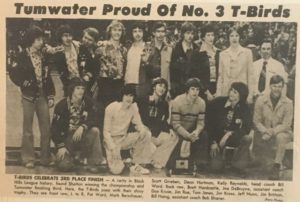 When I went through High School at the time Coach Kruse had this ability to get more out of his kids and he took his coaching seriously. This is what likely gave him such an advantage as far as wins and losses. When I say he might have been the Winningest Assistant Coach in State history I am not kidding. However, his success was the product of his coaching not the focus. He believed by drilling into his athlete's the proper techniques, fundamentals and mental approach that they would improve.
He regularly had winning seasons despite his team being picked apart at times as they were needed at the varsity level which of course is what you hope happens as a JV coach, it just proves what you are doing is helping your athletes get to the next level. What's interesting is the next level for Coach Kruse was not a Head Coaching position, was not to move up the classification level or onto college it was right here in his community.
His crowning achievement just may have been the 1975-76 basketball team where he was on the bench with Coach Ward. The team would take both coaches on a wild ride and was led by guys named Kelly Reynolds, Mark Berschauer, Tom Jones, Pat Ward, Scott Greiben, Dean Hartman, Joe DeBruyne and others. Even though he was the assistant and the JV coach his presence left an impression on this group. They would go on to finish 3rd in the State Tournament which remains to this day the best finish in Tumwater High School history. They nearly won their Semi-Final game against Shelton losing 53-50 before handling Stanwood for 3rd place. Shelton would beat Sunnyside for the 2A Championship. Coach Kruse had a lot of pride regarding that particular team and would become good friends with many of those guys.
I caught up with 2 of them, Joe DeBruyne and Tom Jones. It is fascinating as both came to know Don Kruse completely opposite of each other. Jones was a transfer from Olympia where he had had some issues and this was a chance for a fresh start while DeBruyne was born and raised in Tumwater and had know Kruse right form the start. I talked with DeBruyne and he shared many thoughts and insights about Coach Kruse. Kruse's last basketball coaching position was in fact with DeBruyne coaching the Capital girls in 2018-19.
Our talk with Joe DeBruyne Tumwater Class of 1976
Teaching
You would think I could write a book about just his basketball experience and as a coach and I began to but it really led straight into him as a teacher. There are many who coach and many that teach and some who do both and some not. Coach Kruse is the epitome of the teacher who coaches and the coach who teaches. You could not separate them from his approach because he was always miles ahead of you in both directions.
He told me once that one of his driving forces was not only to help kids get better and to be better but…hmmm…how did he put it (btw this is soooooo Kruse)… he said, "I know this is selfish of me but there's a real good chance most of my athletes after graduation in one way or another are going to be my fellow citizens in this town and we don't need any more idiots than we already have." Harsh? Probably. But to those of us who know him…That's Coach Kruse. He was sincere in his desire that anyone he coached or taught not be an idiot. He believed that was a choice many made and he also believed if he could give them alternatives and skills they could make different choices, decisions and directions.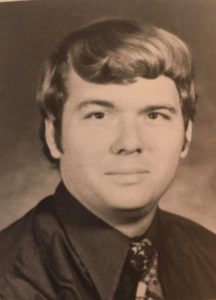 He believed in being self sufficient, independent, self-reliant and accountable. He also believed and clearly from his own life experience that it is ok to have someone help you achieve those lofty expectations. He never sought attention for how he lifted himself out of a tough situation growing up because he would say no matter what someone else had it worse and they too pulled themselves up. He hated pity, he hated dishonesty and would allow and encourage redemption.
These are all personal nuances to what some may think is a complicated man. He is not complicated. He is simply someone who cares, someone who is exceptionally humble and what excited him and gave him extreme pleasure was to share in someone else's achievements and successes. That was his pay-off.
I was talking with Kelly and she shared this about Don Kruse and how he would go to great lengths at times to avoid the spotlight or any recognition at all. Every Graduation he would not wear the faculty cap and gown and did not participate in the ceremony. But if you turned and looked up you could him sitting by himself at the top of St Martins Pavilion taking in the entire ceremony. He would be there early to make sure he got his spot, it was the same spot every year and never missed a graduation of his students.
He took the time to connect with students I suspect ones he may have thought or knew might have come from a place like he, especially. He would never turn anyone away but would have a special place in his heart for those who were in tough situations and then rose above it. I think we all feel comfortable with people who came from a common beginning no mattere how good or bad a shared experience immediately tie you together so it's easy to understand why maybe those students were more often than not on his radar.
Yes Mr Kruse was a great math teacher but not because of his knowledge of Algebra or his skill at getting you to understand, it was because he actually cared. His caring was authentic he was not a fake and yes there was a hard surface to him and although he would give everyone a chance, at the same time he would quickly move on from someone who thought they had all the answers, didn't need any help and had it all figured out. He would say, ok, do it your way and then he'd wait. I can't be sure how many of the know-it-all's went back at some point for help but if they did, he would welcome them back. Of course with a comment like if you are done being a dumb ass I will help you. Sometimes that wouldn't happen until years later and the answer would be, if you are done being a dumb ass I will help you!
There is no doubt that many students and athletes may not have had the experience that many of us had with Don Kruse and I feel bad they did not see or get the opportunity to know him as many do. There is change in our society of how we communicate and it is more and more isolating us from person-to-person contact making it even more important now than ever before to have teachers and coaches like Don Kruse.
If there was any question on which order of importance he put on teaching and coaching this should leave no question. Don told me last year that he had built up a sizable fund over the years that he has set aside to leave $1,000 scholarships for one Tumwater graduating senior and one Black Hills graduating senior. This is not for any sports but rather is a Math scholarship. Well he has already been doing this for about 4 years according to Kelly McNeal and Tumwater Athletic Director Tim Graham and the recipients did not know who gave it.
Mr Kruse did not want anyone to know it was he while he was still here again showing his true character. Kelly says there may be additional fund raising to add to his scholarship fund and if or when we get that information we will pass it on.
Honoring Coach Kruse
I know some folks from Tumwater may think we already have a Mr Tumwater in Jake Berschauer. Jake was the leader of the Berschauer clan and most everyone I knew growing up likely got their first car from Jakes right next to Western Meats. But for decades Jake would seat himself at the top of the bleachers or stands and was famous for leading crowd pleasing cheers like 2 bits and Who Ya For?
I believe but could be wrong but at some point I believe Jake was dubbed Mr Tumwater and when Tumwater only had one High School it was more than appropriate. It was suggested that Coach Kruse is really Mr Tumwater and Jake is no doubt Mr T-Bird. I am not sure that will ever get traction but after reading about Don there will be no doubt about his love and loyalty to his adopted community now for 52 years.
I am going to wrap up this portion of our tribute with my thoughts on a truly remarkable man. The crazy thing about Coach Kruse is he strived to be unremarkable. He strived to be least known, just another Joe in the crowd. I truly believe he was most comfortable in his believed invisibility like a chameleon just blending in. Coach Kruse was most interested in connecting with kids, students, athletes and people in that exact order. He wanted that one-on-one contact with you, he wanted you to "get it", whatever "it" was and he would change his approach to help you accomplish this goal.
I remember taking Algebra 1 from him yes young people we took Algebra 1 in High School in the old days but the year in his class was memorable not because I learned Algebra, that wasn't gonna happen I was a rock regarding Algebra. However he was very impressed with how I could figure a pay-out at Longacres on a 7-5 shot or how much I would get back on a $15 dollar win when the horse paid $12.40 on the $2 return. He never understood how I could rattle off such numerical sequences but barely pass Algebra 1. I frustrate a lot of people but Coach Kruse is painstakingly patient. In the end I won, I finally got to him and in May as we were closing in on the end of school he asked me to "please take Millikan for Geometry."
He was also really impressed with my class schedule in my final trimester of school. At that time it was a free for all in registering and the teachers were obligated to help and they would select the cards for each class you were wanting to take and if there was a card still in that class box you were in. Well Coach Kruse registered me for my final classes in my Tumwater School District career. I began with "The incredible machine" an Anatomy class with Bob Kuehl. Then I had Civics with Randy Reynolds.
It was next that so impressed him when I took a T-A period for Mr Alexander the Activities Director for 3rd period (Kruse said something like "you realize Mr Alexander doesn't even have a class so what are you T-Aing?", 4th period was 3rd year Deca which was really another T-A period and then I T-A'd for Frank O'Connor the Deca and business teacher and my 6th period was a home period so I left an hour early. Coach said, "wow I see you are really challenging yourself." I said you want me back for year 5 or to get out of here? Coach said….Fair enough and handed me my schedule.
I think he was ultimately surprised I held down any kind of job and really stunned that this website we began 10 years ago is still going. He complimented me and when we were broadcasting soccer matches and I was taking pictures for a written story we would talk a lot in the Tumwater District Stadium press box. He once told me he was proud of what I had actually accomplished. I told him that he had a hand in it and he said how by giving you and easy schedule or "losing" your Algebra final? I said yes. It has taken a lot of years and reflection but Coach knew each one of us and he tried everything to make us be successful.
Coach also knew he would not be able to help us all and thaty didn't stop him from trying. What he probably didn't know is many of the lessons he taught we wouldn't learn or understand for years. No Algebra never kicked in for me but I didn't need it. What did kick in is the ability to look at a very difficult problem, study and analyze it and be willing to try any method to help you reach your goal. He knew his personality could put-off some people and in many cases he wanted to put-off some but when he was teaching and coaching he would just slightly change things up on you. You wouldn't even really notice but he would figure out your best strengths and have you focus on those and then work to use those same techniques to strengthen your weaknesses. He was a tricky guy! How dare he teach me a lesson I wouldn't learn for 20 years!
I will miss seeing him at these games and when I ask how he is doing, him telling me "Well I woke up on the right side of the grass this morning so I am pretty good." I will miss him literally filling in details from games and events I covered 10-15-20 years ago like they just happened. I will miss his loyalty, mentorship and friendship something I desperately hope is not being stripped out of our schools these days.
The massive hole he leaves in our lives, schools and community can be filled with the wisdom, caring and love he had for us all. I look forward to seeing him again one day and when I walk through the pearly gates (a longshot but fingers crossed) I will see him and and he will see me and say…yes I will help you if you are done being a dumbass.
The following is a tribute slide show we put together and below that are more comments and thoughts sent to me from all over the country.
Comments
Tim Graham Tumwater Athletic Director
Don Kruse was a kind and demanding coach and teacher.  His wit and wisdom was tremendously influential in the lives of many Tumwater TBIRDS and Black Hills Wolves throughout his career in the Tumwater School District that started in 1968.  He loved students so much that upon his retirement he began offering a scholarship, giving back to them at the next level.  He was a dedicated historian and has compiled basketball stats dating back to the 1961 WIAA State Basketball Tournament.  If ever I needed a stat in basketball, my first call was to Kruser.  He always had the answer or it was at least a record book away.  The last few years you could find him in the soccer shelters of Sid Otton Stadium on Friday nights or on the end line in a chair at all boys and girls basketball games.  Pencil and paper in hands, ready to scribe the results.  He was a big part of our community, he was loved and will be missed.
Don Farler Black Hills Athletic Director
Don Kruse was simply a great man. He would give all of his time to help a student or athlete. He was one of the most loyal people you would ever meet and always be ready to help, mind you with a snarky quip every now and then to keep you off balance. He worked the Press boxes for us and would time and announce when asked. Although his legs ached with arthritis he wouldn't allow me to replace him and find something for him to do that he didn't have to climb all those stairs. Don Kruse was most happy when he could connect with students and was one of the best educators I have been around.  He will be greatly missed.
Rob Hinkle Tumwater Class of 1980, Tumwater Basketball and Football Coach
My first memory of Coach Kruse was in 1977 as an incoming freshman to Tumwater High School. It was at an open gym and I thought I was the next Dr. J! It didn't take long before he stopped the scrimmage and asked if I was ever going to play defense! Don was an "Old School" coach before the term existed. His expectations of playing hard, playing fundamentally sound basketball and playing as a team would never waiver. I've known this to be true as I played for him, coached for him, coached against him and had the pleasure of having him as my assistant. I will miss Coach Kruse… I'm sure he is taking stats and preparing player breakdowns in Heaven at this moment.
Tom Jones Jr Tumwater Class of 1976, 40+ years local Basketball Official
Coach Kruse as we always called him was always on the bench in 1976 team. He was always keeping notes never saying a whole lot but always willing to give Coach Ward input at the most critical time of the game. I never really played for coach directly I came to Tumwater and played varsity and he was the JV coach but on that 1976 team there was three great coaches Coach Ward, Coach Kruse and Coach Shaner.
As years went on and I started officiating I actually worked games where coach Kruse  was coaching and he always had a little comment he would say to me and they seem to carry on for many years after first time like,  "guess I still got to keep you out of trouble kid." I would say in the last 10 to 15 years whenever I was watching or Officiating and coach was there we would make eye contact or comments but it was always reassuring to have an old friend in the gym back in our day we would call coach a gym rat never wanted to be anywhere but in the Tumwater high school gym and all the community has lost a great person who dedicated his life to helping others, either in the classroom or as a coach helping a young varsity coach learn the ropes.
I will always remember Coach standing on the sideline he would take his right hand reach it up to the hair that was always pulled over to One Direction and kind of put his hand there and running across his hairline he wasn't really fixing his hair I just think it was his way of trying to concentrate on what to do next. From an old Tumwater basketball player to know an old Basketball Official I will truly miss Don, he was a great teacher coach and most of all friend.
Sid Otton, Retired Tumwater Head Football Coach and Winningest Football Coach in State History
Enjoyed over last few years at basketball games sitting next to Don on our cushy seats. He knew the game and was a great support to the young men playing. Long after retiring he was still very active in helping out. A true T-Bird to the end. He bled Kelly Green. A tough coach who taught the basics. A great teacher in the classroom and on the court. I will miss Coach Kruse.
Bill Beattie, Tumwater Class of 1978, Head Tumwater Football Coach
Coach Kruse was the definition of a T-Bird.  He would attend any and all events to show his support and love for Tumwater High School.  Coach always had time for not only athletes but anybody in general.  He was always willing to talk with you and lend any advice he might have, he is truly going to be missed. RIP Coach!
Brian Perman Tumwater Class of 1985
Dear Coach Kruse,
I want to give you something…
This is the plaque we were awarded for our amazing 18-2 season way back in '83. Us players all got one, but I don't know if you did, so here's mine. You certainly deserve it for taking a bunch of boot-kickers like us and molding us into a TEAM. Besides just being a master of the X's and O's, you were a fantastic motivator and encourager…bringing out the very best in each of us in a way that made us much more than just the sum of our parts.
That 18-2 season was a thrill.
Under your guidance we all BELIEVED…some of those comebacks that season would not have happened if we didn't. I'm absolutely positive that if I were to survey my teammates from that squad we'd all agree to collectively run through a brick wall for you…or at least try to. Thank you for trusting me with the Varsity statistician job as a lowly freshman. You mean I get to ride on the team bus and watch THS hoop immortals like Matt Rexus, Jimmy Marquette and John Glasgow play?! You never had to twist my arm.
Thank you for opening the gym at 6am for those pre-1st period runs. And even more than that, thank you for lacing 'em up and running with us. Even in these moments you were teaching us how to communicate on the court and how to be a better teammate. Thanks for just talkin' hoops with me…I learned so much about the "game within the game" during our talks. And thanks for giving me the green light to "just keep shooting" on the days when it seemed like I couldn't throw the ball in the ocean.
Lastly, thanks for having patience with me as I struggled through Algebra II. While solving quadratic equations never clicked in my pea brain, the way you explained those ugly numbers and symbols in relation to my free throw shooting percentage always helped it make sense. The passing grade was evidence of your grace and mercy, even when I clearly did not deserve it.
For the readers, allow me to encourage you. If you have a coach, mentor, teacher who's sowed into helping to make you a better person, take a moment to let them know it. Nothing feels better to a teacher than to hear words of gratitude from their students. I only wish I'd taken the time to thank Mr. Kruse for all of these things to his face instead of in a posthumous tribute.
Thank you fine sir for the positive influence you had on my life…may all your shots in heaven find nothin' but nylon.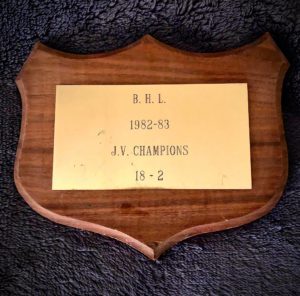 Bruce Williams Tumwater Class of 1985, ESN Columnist
Don Kruse was the consummate Tumwater T-Bird.  I attended a basketball game earlier this year with some old high school buddies, and there he was seated at the corner of the court on floor level, keeping stats.  Of course he was.  The JV basketball coach when I came through the system in the '80's, Kruser was the king of the chalk talk and fundamental basketball—boxing out, shuffling your feet, bounce passes, hitting the outlet man—and his no-time-for-nonsense approach to both coaching and teaching (I had one of his math classes as well) endeared him to all us smart-assed mullet heads, even if we were a little wary about catching his sarcastic wrath, from which no one was entirely spared.  His sudden passing made me hit the cosmic rewind button, an incredulous head shake away from wondering where all the time has gone since sitting there in those too short shorts and wrist bands hoping to catch his knowing approval when you finally did something right.  And I guess that was kind of the clutch thing about him—that keen sense of awareness that I've come to value in individuals as an adult—that and his baseline unselfishness.  R.I.P. Coach Kruse.
Brian Barge Tumwater Class of 1984
I had Mr. Kruse for my first three years of math at THS and was his TA my Senior year. He was far and away my favorite teacher. His ability to teach hormone-riddled teenagers the complexities of Algebra and Geometry was nothing short of amazing. Math has always come easily to me but for the ones who struggled he always had time and didn't belittle them or make them feel stupid. He was impartial in the way he treated his students. He was a guy who got into teaching for all the right reasons. He wanted to help shape the lives of young people in a positive way. He didn't care if you played hoops or not. Nobody was granted immunity from his dry and sarcastic wit. We had a core group of about 20 people in those classes for three years, which speaks volumes. I remember how Mr. Kruse would use our names in story problems on our exams, just adding that personal touch and endearing him to us and visa versa. I met up with three T-Birds last winter to attend the final basketball game of the year (a last second victory over cross-town rivals from Black Hills High School). As we settled into our seats in the upper deck, I looked down at the court and there was The Kruser, clipboard in hand, postioned on the baseline keeping stats. I really regret not going down and saying "hello" and letting him know how much I appreciated him. He was one of a kind and left a permanent and positive impact on my life and hundreds of other kids. 
Jim Verellen Tumwater Grad 1984
What a great coach/teacher/guy Mr. Kruse was. A big influence in my life. He sure made 1983 a special season, That team and season will always be a great memory, you will never forget Coach Kruse if you were ever lucky enough to be coached or taught by him.
Jared Burbidge Tumwater Class of 1986
I first met Don Kruse in 1982 as a freshman student at Tumwater High School struggling to understand Algebra.  I was failing miserably in another teacher's class who's teaching style apparently didn't mesh with my learning style!  I requested a random transfer into the only other class that had space, and it happened to be Mr. Kruse.  He quickly and efficiently got me up to speed, explained things in a logical manner, and held me accountable to do the work.  These are the same characteristics that I came to appreciate about him as a coach and mentor through the subsequent 38 years that we had the pleasure to associate.
Coach Kruse was a numbers guy. He coached by the book and used data, logic, and reason to strategize and prepare. His players knew where they stood with him because he was observant, analytical, and fair.  If you rebounded, scored, assisted, and played good defense, it would be reflected in the stats and you would get more playing time. He didn't play favorites, and he didn't patronize. If you wanted to take issue with it, he would calmly respond in a way that let you know that he knew what he was talking about.  And if you thought his response was laced with a hint of mild sarcasm…well that's because it was!  "You think you deserve to start against Olympia? And when John Cook eats you for lunch in front of 1,000 people how are you ready to deal with that?"
I count myself fortunate to have grown up and continue to live in a community where men and women like Don Kruse have positively impacted me and my family.  He leaves a legacy for future generations through the dozens of coaches and teachers that he has mentored over the years.  May the halls, gyms, and stadiums of both THS and BHHS forever ring with the memory of Don "The Kruser" Kruse!!!
Cathy Wolffe Tumwater Distance Runner
We called him Slug since he was usually bringing up the back of our distance runs. He was my coach in Cross Country and Track during my 4 years at Tumwater HS. Slug was family to me during that time. We had the same sense of humor which I loved and we just got each other. But as I think back on the memories I can't believe he put up with the wrath and pranks from all of us distance runners over the years. He was that coach, teacher and mentor that you need in High School, but not all of us are lucky to get. I received a 4 page letter from him when I graduated back in 1985. Which, I still have and can't read without crying. But he actually thanked me for letting him be a part of my life. I can only hope to have that kind of impact on the people. But he did it for so many. Thank you Slug for making me feel special and taking such an interest in my life. I will never forget you!
Love,
Peanut
Heidi Crawford Black Hills Class of 2002
Mr Kruse was an amazing teacher. I had him as my math teacher 3 out of 4 years at BHHS, and even went to seek his help with math when he wasn't my teacher. I loved his dry sense of humor with the occasional math joke or silly reason why our calculators were running slowly that day. He was at school before I arrived and we'll after I left. His dedication to helping all students was always there. Whether you needed math help or just someone to listen, Mr. Kruse was always there ready to put his plans on hold to give you his undivided attention. One of my favorite memories was when he would describe how to use our calculators, explaining how "Stumpy" (the little person who lived inside of our calculators and ran around putting the numbers up on the screen) couldn't think for himself so we needed to make sure we didn't go to fast and make errors because Stumpy would know what to do. I laugh every time I use a calculator or teach my own students how to use their calculators, always thinking of Mr. Kruse. When I think of some of the top teachers I aspire to be like, Mr. Kruse is one of those teachers. I hope he knew what a huge impact he made on so many students. He will be missed.
Jeff Gallagher Black Hills boys Basketball Coach
In 2012 I was fortunate enough to be hired at Black Hills. Coach Kruse was the first person that I met and hired to help with our staff.  I always pride myself on in being early to practice.  I don't feel comfortable heading into a practice if I'm not an hour early.  My first year in the district often times we'd have later practices starting at 5:30 and when I'd walk into our team room at 4:30 Coach Kruse would always be sitting there looking at our white board.  He'd always have thoughts and ideas about practice for that day, and ultimately what we had to do for our upcoming opponent.  He was meticulous in his preparation and so insightful about player evaluation and development.  Our basketball program would not be as successful as it is today without Coach Kruse's help in our early stages.  He continued to be a source of information throughout the years when it came to opponents and was always willing to share.
It wasn't just basketball where Don made a difference in our community.  He was a mainstay as a game manager for football and basketball games.  These events, in my opinion, would not have taken place had Don not been willing to help.  So many parents/players had no idea what an important part he played in making events possible in our district.
I don't think that anyone in the area saw more basketball games and/or coached more minutes than Coach Kruse.  I know personally I am a better coach as a result with working with Coach Kruse.  Our district lost a great person and coach when Don passed.  Black Hills Basketball if forever thankful for his efforts.  Go Wolves—PYGO!!!
Thomas Roswell Assistant St Martins Men's Basketball Coach
I don't know where to begin with my relationship with Coach Kruse.  Every part of my basketball life has him in it.  From growing up at bear camp in Olympia, to my first years of high school, to my first years as a coach, Coach Kruse was there.  We spent countless hours on bus rides, at team camps, in car rides, and eating meals.  These times I will cherish forever.  We talked anything from basketball, to teaching math, to being a father of daughters.  Coach Kruse would always tell me "go hug that family of yours."  He made me a better coach, teacher, father and husband.  I will be forever grateful for our relationship
With the amount of basketball Coach Kruse has seen in his day, I knew if I had a question in the middle of a game or practice he had an answer.  Therefore, I knew he had to be on my staff for all 7 years I was a head coach.  We were fortunate to have some success while I was the head coach at Tumwater High School, and Coach Kruse was an intrigal part of it.  In the big games, his presence and knowledge were crucial in us winning those games.  In our trip to the state tourney in 2016, Coach Kruse would sit back and watch our future opponents as I as the head coach had to take care of our team.   The notes he provided that year of Clarkston, Shorecrest, and Lynden is what Coach Kruse was all about.  He was a gym rat.  Sitting in the gym watching basketball made him happy.  Wherever it was.
The gyms in Tumwater, Thurston County, and Washington state will forever be empty without Coach Kruse.  Thank you Coach for impacting my life forever, which will in turn impact other people's  lives.  You will be extremely missed but never forgotten.
Hoops,
Coach Rowswell
Mike Anchors Olympia Class of 1994, Former Olympia AD, Tumwater Assistant Basketball Coach
Coach Kruse was my first basketball coach at Olympia.  I fondly remember our practices at the Knox Building downtown and to this day remember the first piece of coaching he ever gave me, taking a charge can change a game!  During that Freshman season, I played my best basketball, and we had many good conversations on our bus rides to away games.  Our relationship was cemented that following spring as he made the effort to attend baseball games and activities away from basketball, always with a "Hello Michael", this showed me that my coach was more than that, he was a friend.
Over the years our friendship grew, whether it be through sport, a conversation in the Safeway parking lot or walking the streets of Tumwater there was always time for Coach Kruse. At first I thought it was what he needed, but in the end it was more about what I needed.  I needed to hear his voice, his praise and concern and a reminder that my coach from my freshman year would be with me somehow forever.
I owe Coach Kruse the biggest thanks for being the vessel that brought me to coaching at Tumwater and to my relationship with Coach Rowswell.  Coach Rowswell and I went together to see him at the hospital and it was as special moment because we would not have been there without Coach Kruse.  He will be missed but his memory will live on in gyms and hearts around the Southwest Washington community.
Chris Ristine Tumwater Class of 1985 
Mr. Kruse. That's what I always called him, from the first time I addressed him to the last. It's hard to call your teacher by their first name just because you've graduated and are no longer in high school. And calling him "coach," just didn't come naturally to me, for whatever reason. It just felt right to call him "Mr. Kruse." If I'm remembering this accurately, I first got to know Mr. Kruse—or at least know who he was—while participating in Tumwater High School's Saturday morning basketball program during the '75-'76 season.
That was and is a magical year in Tumwater High School basketball history—still the best boys basketball team in school history, 3rd in state and a turnover away from perhaps winning the whole thing. As a 9-year-old, I would go to the "old gym" every Saturday morning and learn from these high school men that I idolized—Pat Ward, Mark Berschauer, Kelly Reynolds—no coincidence, the guards on the team. With my house being a literal stone's throw away from the football stadium, I went to every home basketball game I could over the next seven years—Tuesday nights and especially Friday nights– until I was actually playing on the same day—whether with JV or the varsity.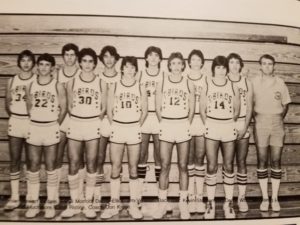 I would see Mr. Kruse and Coach Bill Ward on the bench each game, and if I was able to get to the gym early enough, would oftentimes be able to catch Mr. Kruse and his JV team. Hardly any fans for the JV game, but it didn't matter—Mr. Kruse and his team were always working hard, fighting for the win, until the buzzer sounded and the fans started coming in for the main event.
When I entered high school in the fall of 1981, I knew there really was no chance I would be able to get to the varsity basketball team until I was at least a junior. Back in the early '80s, with few exceptions, you played on the freshman team when you were a freshman, and then your sophomore year you either played on the "C" team or played on JV. If JV, then the prospects were really good that you would be playing varsity your final two years. If you were on the C-team as a sophomore, you more than likely were going to play JV your junior year and then in your senior year would get your shot at making varsity.
So, in the fall of 1981, I was looking forward to playing freshman basketball and the real fun—making the JV team, first, and then varsity—was at least a year away. By the grace of God, though, I got my first high school class list and saw I had Mr. Kruse for Algebra 1. I didn't know if he was a good teacher or not, but he was a basketball coach, in my mind, first and foremost, and that's what mattered!
I had been in Algebra 1 in 8th grade and it did not go well. But from the beginning, in Mr. Kruse's class, it all came together. So, either I magically began to understand these concepts (which I doubt), or he was an excellent math teacher. Based on what I've been reading the last few days from fellow THS alumni, it was definitely the latter. Somehow, Mr. Kruse managed to get me through Algebra 1 and 2 and even some calculus, but even he could not help me learn trigonometry (though he tried!).
But back to basketball, because that's really all that mattered to me in high school. Several of us class of '85 sophomores were on JV in '82-'83 and that was probably helped by two of our classmates—Gordy and Snell—making varsity. The rest of the team was made up of juniors who were on the C-Team to JV to, hopefully, varsity track, though most wouldn't make varsity the following year. But don't misunderstand—though none of the juniors were over 6' or destined to be stars on varsity, they were a smart, tough, and hard-working group. Relentless. Again, most didn't end up making varsity the next year, and maybe they knew their junior year on JV was their last hurrah, but if they did, it only made them more determined. So that was the makeup of the '82-'83 Tumwater High School JV boys' basketball team—a bunch of sophomores, young but ambitious, and a bunch of juniors with character already built-in.
Maybe a lot of high school JV teams are made up of the same mix—some of these teams are successful in the win and loss columns, and others are not. Some might think wins and losses really aren't that important for a JV team, as the focus should be on improvement and eventually being successful at the varsity level. But why not both? My teammates and I grew up in an era when the term "participation
trophy" had yet to be coined. It was about wins and losses (though I'll admit, at that age, there was sometimes an unhealthy—speaking for myself—focus on personal stats).
Without Mr. Kruse coaching that team, we're mediocre. There's no doubt in my mind about that. But, from day one of practice, once the JV was separated from the varsity, we worked. Mr. Kruse shaped us, molded us, encouraged us, corrected us—sometimes in a sarcastic and annoyed manner that we needed—but never, ever gave up on us. His approach was not, "we need to win every game at all costs"—I don't remember him ever saying anything like that or giving us that impression. Everything he did was focused on the long view—improvement as individuals, as basketball players, as teammates, as a team. Much of that basketball—and it turns out, character—coaching occurred during a moment within a practice, or within a game–working to get and be better, moment-by-moment, and letting the results take care of themselves.
The '82-'83 JV boys' season started off with an easy win over Chehalis and then a squeaker over Centralia, but the real first test of the season—and the turning point—was when we played North Thurston on December 14, 1982 (my mom kept all the Daily O clippings, and I'm not embarrassed to say I can still find them in the attic when necessary). North Thurston had a tall, seasoned group of juniors, at least one of whom went on to play college ball. After the first quarter we were down by 11, and by 13 at the half. We narrowed it down to 12 going into the fourth quarter, and, I'm not ashamed to say, had a tiny bit of light at the end of the tunnel because a few of their main guys sat out so they could get a quarter in when the varsity played after us.
Regardless, Mr. Kruse just kept coaching us like we were in the game and somehow, slowly, we were. The box score says we outscored the Rams 23-9 in the fourth quarter, to win by three. But the result was not just that we were 3-0: it was that we had something in us we didn't know was there before that night, but that Mr. Kruse knew was, and if we didn't fully trust him before then, we did now.
We actually ended up losing our next game—to our rivals at Oly, of all teams—and that was largely due to yours truly missing the front end of a one-and-one that could have tied the game late in the 4th quarter. But we got nothing but encouragement from Mr. Kruse. There was only one more blip in our record—a loss at Aberdeen where yours truly shot approximately 1 for a billion—but later got revenge at Oly and we completely destroyed Aberdeen when they came to Thunderbird Pavilion.
We were clearly and obviously improving, individually, but also as a team, and I don't think it's a stretch to say that, for most or maybe all of us, it was the most rewarding, most exciting–most fun—team sport experience of our lives. But as happens to every team—even a Mr. Kruse-coached team—we got a bit full of ourselves going into our last game, against Elma. We were 17- 2, as was Olympia and Aberdeen, but they were playing each other in their last game, so we knew we were going to end up as co-champions of Black Hills League JV boys' basketball. From there, we knew varsity glory was just a matter of time.
But no one told Elma they were just supposed to rollover, that we had earned this championship. If my memory serves me correctly, we were down by 10-12 points almost immediately. Then it happened. Mr. Kruse called timeout and met us on the floor—he didn't ask us to meet him on the floor, it's just that he got out there so fast we had no chance of getting to the bench to sit down and take a sip of water. His demeanor was one that, up to that point, we had not fully experienced previously in the season (though my teammates may remember a slightly watered-down version at halftime of the Centralia away game . . .).
He let us know, in a very loud, clear and resonating voice that echoed through mostly empty Thunderbird Pavilion, that we had sure gone through a lot to finish our season this way, and–I honestly don't actually remember the exact words–he challenged us as to whether this was really the kind of people we were going to be in life (I know he didn't say that, but that's what I felt and what we all needed to hear and feel at that moment). So, what did we do? We went out and committed several more ridiculous turnovers and gave up probably another ten points, almost immediately.
So now the hole is deeper, but we didn't wallow in it—we couldn't; we loved him too much to fail him now. And we loved each other too much to give up. Cue Jimmy Verellen. Jim Verellen was a stud quarterback at Tumwater, but was one of those juniors who spent his sophomore season on a C-team that went 7 and 11. Not a great team. But Jim Verellen was a great, selfless player, and a great teammate. And he was a thief. On that C-team, he averaged over three steals a game (Coach Ward used to hand out stat packets for all the Tumwater teams, and somehow I still have these).
But on the JV team, as a junior, he took it to another level. Jim was not going to let us lose that game. I'm not exaggerating, but I think he had probably 15 steals and layups in that game. That and a renewed defensive determination slowly turned the tide, and we came back and beat Elma. Jim ended up with 80 steals—80 steals!—in that 20 game season. Rob Elliott, another thief, had 60. Looking at the stat sheet for the season, I actually led the team in free throw percentage, at 77%, but that game I must have been 1 for 7 or 8, with several of those being front ends of one-and- ones, so think of it as 1 for 12 or 13.
Each time, I distinctly remember Mr. Kruse telling me to forget about it—though I think he laughed once at the absurdity of the timing of this sudden inability to make a free throw—and he showed his confidence in my defensive skills—the ones that were directly attributable to his coaching—by putting me on their left-handed sharpshooter when we couldn't stop him. Mr. Sharpshooter then got stopped (that's how I remember it, at least). My good friend from that team, Brian Permann—who, I have to say, was the only player on that team who really had any style or flash to his game (okay, maybe Rob Elliott too, at times)—recently posted a beautiful remembrance of Mr. Kruse on Facebook, with a picture of the plaque we received stating we were the B. H. L. 1982-83 J. V. Champions, with an 18-2 record. I have a bunch of trophies in the attic (maybe my grandson will be impressed someday), but that plaque and one other award I received at Tumwater are the ones I value most.
When I look at that plaque, I think of my teammates—Jim, Brian, Rob, Rob's cousin and my good friend Dan Elliott, our maybe 6' warrior center, Kregg Leonard, Kevin Stottlemyre, Eddie Marfori, Pat Muchmore, Derek Whitcraft, Stuart Kibbee–but more than anything I think of Mr. Kruse and how much he taught us and cared for us.
The other award I treasure is one that, without Mr. Kruse's presence in my life at T.H.S., I would never have received. After that season, we all had big hopes of what could happen the next few years. The next year, Mr. Kruse was always with us in the varsity practices, prodding us along and coaching us up as much as an assistant can, and we had flashes of that same determination, but unfortunately fell short of winning the league championship when the 6'10" kid from Aberdeen hit a buzzer beater in the last game. We were broken after that and went out of the playoffs fairly quietly.
For the class of '85 guys, we still had high expectations for our senior year, but, for whatever reason, Mr. Kruse decided to take a different coaching job—the freshman team at North Thurston, if I remember correctly. I've always wondered, but never asked him, if he did not want to hang around to see us not meet the potential he had built into us just a few years before. It's complicated; and it's something I regret, not having him to guide us those last two seasons like he did that '82-'83 year. There may be some T.H.S. cross country alumni who are thinking, "Mr. Kruse (or "slug," as they affectionately call him) coached basketball, too?" Yes, in addition to coaching basketball, he was a constant and steady presence, alongside the head coach, Mr. Annonen, encouraging and urging the cross country team on as we ran through the woods at Millersylvania and all around Tumwater.
I only joined cross country beginning my junior year, as a means to get into shape for basketball, but even the daily pain was not enough to overcome the family atmosphere in those practices. Mr. Kruse wasn't terribly fast, but he was persistent, and he was there for everyone, from the fastest runner to the slowest, every practice, and at every meet. He and Mr. Annonen took a bunch of boys who were not superstars and somehow we squeaked into the state meet both years. I found the intangibles Mr. Kruse taught me on the basketball court—effort, selflessness, teamwork, etc.—also translated to running in the woods.
Along with Mr. Annonen, he got more out of us than we knew we had. Bruce Springsteen sang about glory days and I suppose every former high school athlete can relate, but for me, the glory days weren't about me, but about my coaches and my teammates. Foremost among those was Don Kruse, because he was more than just a coach—he was someone who cared for us, and for me. High school is a period of life that can be extremely difficult. It was after the varsity away Aberdeen game in the '83-'84 season–the only time we beat Aberdeen in my two years on varsity–that I was at a personal low in my life.
On the surface, it seemed selfish—I had played very little in that game, but we won! What kind of a team player was I to be moping around? But that was just the outward circumstance that exposed the inward struggles I was having that no one could see or know. In practice the next day, Mr. Kruse noticed something was really off, despite my attempts to hide it. He simply pulled me aside, really briefly and without bringing any attention to us, and said to me, "If you ever need to talk, just let me know."
I'm going to start weeping now, just thinking of that moment 36+ years ago, when one of the people I respected most in this life showed me he cared for me as more than just a basketball player, but of course I couldn't start weeping in practice, as a 16-year-old. I simply nodded my thanks. But I point to that as being a key moment that impacted the rest of my life. I am eternally grateful to God for Mr. Kruse. I sure wish I had another chance to let him know. By the way, in '83-'84, his last year of coaching the Tumwater JV team, at least in that era, he took freshman and C-Teams that went a combined 11-18 the year before and turned them into a 17-3, B.H.L. JV Boys' Basketball league champion. I bet they all still love him, too. Rest in peace, Mr. Kruse.