7/29/2020
(Phoenix, AZ) June 2nd the sad news broke of the death of Tyrenn Smith. Tyrenn just finished his junior year at Kentwood High school and was killed in a tragic car accident in which he was a passenger. Tyrenn had already made a hard decision and that was to leave Kentwood and Washington State to move to Phoenix to be with his mother. Tyrenn's mother Mindy had a chance at a career advancement and moved but let Tyrenn decide if he wanted to stay to finish his schooling at Kentwood or move for his senior year.
Tyrenn had decided he wanted to be with his mom, sister and little niece. He had his airline ticket and bags packed and would be leaving on Wednesday, June 3rd. He had talked with his football coach Michael Bush and friends before coming to the decision. He received a ton of support from Coach Bush and his friends they all understood and some of Tyrenn's friends had already discussed how they would stay in touch with each other promising a good luck phone call prior to each game.
On Tuesday, June 2nd Tyrenn planned to spend time with his friends one more time before getting on the plane to re-connect with his Mom when the unthinkable happened. Tyrenn was in the front passenger seat and his side of the car took the brunt of the collision. The news spread quickly and his family and friends gathered at a local church the next night for a balloon release.
Tyrenn also had basically an adoptive family the DeLeone's who also became very close with Tyrenn's whole family and this is where we learned of Tyrenn's dream to play for Arizona State University and coach Herm Edwards. We included that in our original story on Tyrenn and you can read that story here.

We then contacted the Athletic Department at ASU and shared Tyrenn's story with Assistant A-D Mark Brand. Mark was the only one in the office at the time of this tragedy but promised he would share this with Coach Edwards and they would see what they could do. We thanked them and hoped maybe at least a note from Coach could be forwarded to Tyrenn's Mom Mindy but also knowing with the complicated rules and regulations of the NCAA that they may not be allowed to do anything so we figured it was a longshot at best.
Well we just received word and these pictures of an ASU Sun Devil football jersey with Tyrenn's name on the back and a hand written note from Coach Edwards arrived at Mindy's home in Phoenix. She shared it with Coach Bush at Kentwood and he passed it on to us.
To many this may not be that big of deal but to those who love and grieve for Tyrenn this is something that can never be replaced. This shows the kind of man Coach Edwards is and you can tell how that permeates into the whole staff. Mark Brand responded to our initial e-mail in like 5 minutes. We sent the e-mail with a shot-gun approach sending it to several in the ASU Athletic office with hopes someone would see it. Mark did and made it happen with Coach Edwards.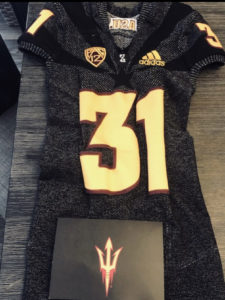 With tears in my heart and a smile on my face all of us can not thank the ASU football family enough for their caring and thoughtful gift that no doubt will keep Tyrenn just that much closer to his loved ones.
Unfortunately, Tyrenn's death was not the only one we would have to deal with during this already weird and strange time. 5 days later Dillon Garnes, a Senior at Mt Si High School was getting ready to graduate and simply went to sleep on a Sunday night. He would not wake up and passed during the night of June 7th due to an undiagnosed heart issue.
Then on July 18 Max Aunese was out swimming with friends south of Olympia when he went under while crossing the pond. His friends found him but he could not be revived. Max had just graduated from Timberline High School in Lacey and was coincidentally going to attend Arizona State University. He was making plans to head to Phoenix when the accident occurred.
This has not been an easy summer to begin with but these three deaths stacked on top of everything is more than some can take so the beautiful gesture from Coach Edwards and the Sun Devils mean even more to our high school sports family here in Washington State. Thanks Coach, we all needed something to lift our spirits and to bring a smile to our faces and your timing could not be more perfect. We are betting you also have added to the Sun Devil fan club up here in the left hand corner of the country.
Kindness and caring do not cost anything, but the result many times is beyond priceless.
Link to Dillon's Story 
Link to Story on Dillon by Danna McCall
Link to Soul's of Hope story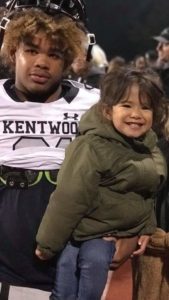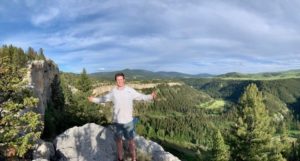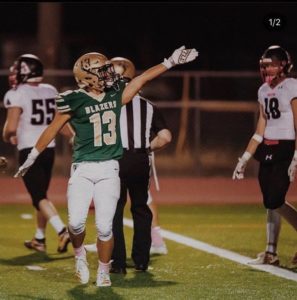 www.elisportsnetwork.com