7/18/18
(Centralia, WA) The Eli Sports Network is growing over this off-season of high School sports and will be starting the 2018-19 sports season with more coverage promised than ever before. Last year we began the year season with 4 audio channels and 1 video channel. This year we will convert to 100% video broadcasts. In 2017 we became an NFHS affiliate and will produce all of our High School broadcasts through the NFHS Network. We also are announcing a working partnership with another Washington State NFHS affiliate ABC Jam. ABC Jam and ESN have provided more than 90% of the state tournaments action you may have been able to watch on the NFHS Network.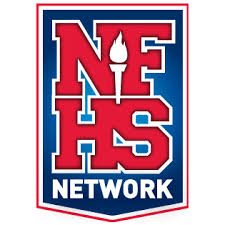 The easiest example of how this works is to think of the NFHS as a national network like NBC. Eli Sports is an affiliate like KING TV in Seattle is to NBC. The NFHS provides a platform and software that ESN could never match but working with them gives us an opportunity to change how High School sports is consumed. The days of advertisers footing the bill for everything is over and even though ESN has great advertising partners and we offer a great product and venue to get the word out on their messaging the NFHS is a subscription channel.
So what's that mean? It means it will cost you to watch games and events live. The subscription amount is $10 per month, just like Netflix. This gives you access to all of the NFHS programming including games in other states. You will get all of the ESN channels along with our new working partner ABC Jam for the one price of $10 per month. A little perspective for you if you had subscribed on May 1st this past spring you would have had access to 108 games that the Eli Sports Network produced alone and given you access to any of the 11 State tournaments we broadcast over the Memorial Day Weekend. Better yet there is no contract so you can cancel your subscription at any time.
ESN and ABC Jam are not the only affiliates to the NFHS, schools can be there own affiliate. Not many schools decide to do their own due to the cost of the equipment, having to have people interested in broadcasting sports, training them and scheduling is all to much for most Athletic Directors to add to their busy schedule they already have making sure their teams are ready to play. In District 4 which is SW Washington from Tumwater to Vancouver and out to the coast there are only 2 schools who have their own NFHS affiliation. Some have gone to a You-Tube channel but most schools do not have an in-house broadcast capability.
The NFHS put together another program where schools can become an affiliate through an existing company like the Eli Sports Network or ABC Jam. The schools get a piece of the subcriptions and we broadcast up to 20 home events or games per school. We anticipate each school will have a minimum of 10 games each not counting when they are on the road as visitors. But remember home or away your subscription gets you access to ALL games on the NFHS network.
ESN currently has 19 school affiliates and we have signed with both District 3 and 4 to provide District Play-off coverage of as many tournaments as possible. Last year for District 4 we aired 68 district games from Football to Volleyball to Basketball, Baseball, Soccer Fastpitch and more.
Our affiliates in District 3 include the Kent School District including Kentridge, Kent-Meridian, Kentwood and Kentlake along with Fife and Lakes. We just started making connections with District 3 schools and hope to add more prior to the upcoming season and all through the year. Our affiliates in District 4 include Black Hills, Tumwater, Tenino, Aberdeen, Montesano, Centralia, WF West, Napavine, Toledo, RA Long, Mark Morris, Woodland and LaCenter. We have several more we expect to sign prior to the season.
ABC Jam works mostly within District 2 with the Metro League and is seeking to work with the Kingco League as well. They currently have 7 affiliates signed on so between the two of us we have 26 schools and 2 districts signed on for coverage.
We have tried to contact as many schools as possible and encourage any Athletic Director interested in becoming an affiliate or simply wants more information to contact us at paulbelisportsnetwork@gmail.com, coaches or parents if you'd like to see your school become part of the ESN team we encourage you to make sure your Athletic Director is aware of the opportunity so they can decide whether or not what we are offering fits with their program.
Any school interested in becoming their own affiliate we also urge to contact us if they need any help in establishing that program. We encourage as many schools that deem it possible to add their own program and we would be happy to help, answer questions and support your programs heck we will even promote your broadcasts as much as possible.
Eli Sports Network's current Affiliates