2/24/19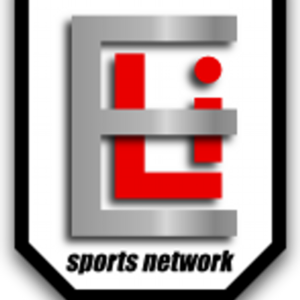 The Eli Sports Network put up an ambitious schedule to stream as many Regional games as possible this past weekend. There is a lot to try and organize and determine prior to putting out our schedule and getting the games on the air. This weekend we view as a big success with some disappointments. This story is to maybe help people understand our process of how we get games on-line from selection to some of the technical side of what has to happen. We are stressing that this is not an excuse for those who did not get to see their games this weekend but the reality of what we try to do and what we can then actually do. At the end there is a remedy for anyone who did not get to see their game.
Selection Process
We are asked constantly how we choose games to broadcast and for Regional Basketball we first had to wait like everyone else to see who was in, the final RPI numbers and the locations chosen to host Regionals. Once that is done, the next thing we consider is how to cover the most games with teams we (ESN) is likely to see in the Sun Dome or Spokane Arena. Eli Sports broadcasts the live video streams for the four 1A and 2A tournaments in Yakima. All 60 games in 4 days. This year we are also picking up half of the B tournaments in Spokane. SWX has done a great job for years streaming games from the Championship court but half of the games were not getting streamed. This year every 1B and 2B game will be on-line for the first time as we pick up the games SWX can not.
Then we have to see who is available to broadcast games and with Regionals this is not a 1 game and done it is all the games at a location. We also need at least a camera person to be with our announcer. Our crews work for a $25 per game fee which is not very much but they do it because of their love of High School sports. So with that we also take in consideration where they live and work and what is reasonable for them to get to a location. Then we have to see if it's even possible to get a broadcast on-line from the designated location.
Technical Part
What we need to stream video live is enough upload speed in our wifi signal that can support live video streaming. We get our wifi several ways, a hot spot with multiple companies as some work better in areas over other companies, school guest wifi networks, school secured wifi or we have it installed. The only places we install is where we know we are going to do a large number of games for example we will be doing the 2A and 1A tournaments in the Yakima Sun Dome. We hire a Yakima company, Advanced High Speed Internet to install temporary high speed service. This assures us enough upload speed to get out our broadcasts without any issues.
When we are working from school gyms and stadiums it is a bit trickier and in some cases with schools who are affiliated with us they have put in wifi access that we can plug into and we get out a clean signal. In other cases we know if our hot spots or the guest wifi is strong enough to handle the video. Gyms are the most difficult, even Gyms in high populated areas, some gyms are more difficult to get wifi in and out of as many of you may have experienced with your phone signal. So when we go to gyms we have not broadcast from there is always a chance for us to have an issue in not having enough upload speed to do the games.
It is important to understand we are reliant on wifi and are not a hard lined television broadcast where it is a direct feed. Wifi can and is impacted by other factors, if we are using a hot spot the users on the tower diminishes the strength of the upload speed. Large crowds can knock down the potency of wireless wifi even on secure networks and lap tops that we use to stream could have too many connections to other wifi signals that will slow it down as well. We have learned several tricks of the trade to try and get around many of these issues and many times we can but sometimes there is nothing else we can do and in those cases we have to cancel the games.
Now the flip side to all this is you the user could also have some download speed issues which would impact your viewing and not be our issue. Download speed is for the most part a lot easier than uploading it so this is not an attempt to shift blame but the reality of a wifi world.
Due Diligence, do the game or not do the game
Before the Regional games this past weekend we contacted the facilities we were wanting to do games from to see if we could get information on what the wifi situation is like for those facilities. There were two facilities we wanted to do games from that we were not close to being satisfied we could get the games up so we crossed them off our list. On the West side of the State we had great success with the facilities we did games and that is largely due to our relationship with the administrations and doing games already from those facilities. Battle Ground, Mark Morris, Tumwater and Puyallup we had no issues with upload speed. We were either at locations where we knew the guest wifi was strong, or our hot spot was enough or in the case of Battle Ground they provided an ethernet cable for us to plug in and in Puyallup after our hot spots came up weak they signed us into the secure wifi and we had no issues.
We have recently added West Valley to our affiliates and have 2 other crews available to work games in Central Washington. A CWU student, is one of our crews and he was going to cover the games at Ellensburg, a total of 6 games and our West Valley crew went to Davis. Both locations proved to be challenging for us as we had not done games from those locations in the past. In Ellensburg there was a partial broadcast that streamed on Friday but far from satisfactory. So we cancelled the 4 games set for Saturday when we knew we couldn't the games on. Davis had similar problems for us on Friday night and it looked like we were going to cancel the Saturday games as well. Both Ellensburg and Davis officials worked with our crews in trying to solve the problem but there was simply not enough wifi upload speed in Ellensburg.
At Davis, our crew wanted to try again on Saturday and by changing location in the gym and using different hot spots they were able to get the games up. The clarity was not perfect and a bit fuzzy at times but the audio remained clean. In Wenatchee our crew had more camera operators than announcers and we had enough upload to get the video on-line but in one game we could only provide a video only broadcast, no announcers. This was a last second issue and normally with our video only broadcasts we make note of it on our broadcast schedule.
Why try to do games without knowing 100% if you can get the stream up?
This is more than a fair question and the answer is this, if we don't know for sure but we are told it is believed the school wifi will be enough or if it's in a high populated area near cell towers we want to get as many games on the air as possible so we go ahead with it. In the case for example at Mt Vernon this past week, there were 8 games over 2 days but the AD was honest with us saying they were having issues with their on-campus wifi and doubted it would be enough and also said that hot spot wifi was also questionable. With that information we chose not to try. In the case of Davis, the wifi was simply not there Friday night for us but moving our location, getting higher in the stands and using another service we were able to get the games on. While in Ellensburg we simply could not. It was not anyone's fault it was just the situation, perhaps a different service would be better it is something we will continue to try and find the answer to each of the schools and facilities we go to broadcast.
In the end we work hard to put on as many games as we possibly can for those who simply can not get to the games. We have had thousands of viewers from Grandparents in Arizone, to reently graduated high school students now away at college, to folks that are sick and can't go to military parents as far away as Iraq, Afghanistan, Germany and Korea to name a few. These are the folks we are hoping to serve and allow them to watch a loved one participate.
We have to make decisions on incomplete information sometimes and hope we can get all the games we want to get on…on. With our video only broadcasts our thought is folks who can't get to the games would still rather be able to watch instead of nothing at all. So, there is a remedy for folks who didn't get the game they wanted and that is to contact the NFHS where you signed up and tell them the game you wanted wasn't shown and you would like your $10 refunded and to cancel your subscription. Just remember getting your refund and cancelling if you wanted other games that we will be covering at the State Tournaments you won't get those games with a cancellation. Your subscription for $10 gives you access to all NFHS coverage not just the games we provide and you will literally have all 180 state play-off games from Yakima, Tacoma and Spokane available at your leisure. That works out to 18-cents per game.
Big Time Profits $$$
Our goal at Eli Sports is to get as much coverage to as many schools, teams and kids as possible for those who want it. Schools who don't we absolutely understand and we don't try to push what we do on anyone other than letting them know who we are, what we do and that we are an option for them. Some may think and we have been accused of "printing money" on the backs of kids. Of course, newspapers, radio stations and television stations have and continue to charge advertisers for High School sports coverage but as most can tell the coverage is drying up. It has not been nearly as profitable as it used to be as we see massive cuts in newspapers and radio stations some simply dropping all local coverage.
Here are the true facts of the Eli Sports Network, there is 1 full time employee and the only reason that person is full time is because his home life gives him the opportunity not to make or have to rely on a regular salary. Last year he took home $1,200 a month. The headquarters of Eli Sports is a 950 square foot house in Centralia, Washington and is on a computer on a desk in the corner of the living room. We own a 2014 Kia Soul and 1996 Chevy Silverado. We have as many as 40 people working for us at different times throughout the year and they all make a total of $25 per game and less than that in larger events.
We make our revenue off of advertising sales and for the last 5 years we have sold between $50,000 and $60,000 a year. We also get a piece of your subscription payments along with our affiliates and the parent company the NFHS. The breakdown is 10% to affiliates including schools, districts and the WIAA, 37% to ESN and 53% to the NFHS.  The NFHS has invested more than 20-million dollars in creating this nationwide platform and they operate in 46 of the 50 states.  ESN averages about $3,000 a month in subscription revenue in 8 months of the year or about $25,000 for the year. That gave us an operating budget of $85,000. This year we will do about 1,000 live broadcasts our costs at $25 per broadcaster and camera person and many times a 3rd person is $62,500. $14,400 goes to the lone full time person and the rest and frankly more than that has gone to purchasing and upgrading the needed equipment, gear for our crews, I-T, marketing and other expenses such as gas. Our estimate is our folks will drive about 50,000 miles this year to and from locations of games.
We would also like to point out that the schools and districts that are affiliated with us have the option for us to provide live and free access through twitter or you tube but they want the subscription service. No this isn't about money, they collect a small portion with the hopes it may add up to a little something by the end of the year. They favor the subscription on a fairness basis. They believe it is fair to ask viewers to pay the nominal $10 fee for 30 days when they are charging parents and kids $5-$10 admission to get in to a single game. Look at it this way, 2 parents and 1 sibling attend 5 games in a month at a cost of $7 per adult and $5 for the student and that equals $95 to watch the 5 games. A 30-day subscription costs you $10 and you can cancel at the end of the month as the NFHS is month to month with no contracts, no commitments. This is why Athletic Directors believe the subscription system is more than fair.
This peeling back the curtain of what and how we do things at ESN hopefully will help folks to better understand our process. Is it perfect? Of course not and we are looking every single day trying to figure out how to do things better. We also deal with rapidly changing technology and are trying to keep up with that at the same time. We really try to give positive and fun coverage to as many teams and schools that want the coverage as possible. We know we are falling short in some areas and we are trying to raise the level on a daily basis. We apologize to those folks who thought they were going to get to see a game and then we were unable to make it happen. But we will not apologize for trying and that is all we can do is try our best and hope we can get these lifelong and sometimes life changing events to people who want to watch but can not get to the games or events. If you have questions, concerns or issues please send them to Paul at paulbelisportsnetwork@gmail.com and he will be sure to contact you and try to address them. We thank you so much for your support and your subscription it truly helps us get these games on the air. Our promise is to keep trying to provide this service to you as best we can. We hope this helps you understand how things work her at ESN.