3/11/19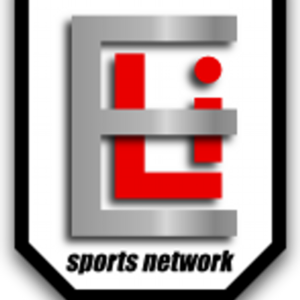 (Centralia, WA) The Eli Sports Network will reach near a million viewers or more this school sports season and we are expanding fast! We knew we had to establish ourselves as a viable network and deliver a consistent audience and now we certainly are fulfilling that goal. Not only will we have a million or so viewers we have more than 20,000 followers on our social media of Facebook and Twitter and more than 1-million views on our web site.
The advertising sales of our product is the area we need help with and a chance for someone with media ad sales experience to get to run the department. One of the reasons we have not been successful in attracting a sales person or sales director is that this is a 100% commission only position.  We pay a high commission of 35% to start with and could go as high as 50%. We need a person who can take the time to develop our products and create ad campaigns that are attractive and easy to sell. As the Sales Director not only will you get a high starting commission rate but you will also get a piece of every sales associate sales as well. There is no cap on your earnings since you will work as an independent contractor.
We are open and honest about our situation and we only have 1 full time employee and we work out of our home. There are no benefits with this job only a high commission rate. Our hope is that a sales force can raise our standing into a full functioning business that can eventually offer salaries and benefits but until that's realistic this is what we can offer.
You as the Sales Director will be in charge of all aspects of the sales department and could include some shares in the company to compensate for no guaranteed salary. You will set all your own hours, work from your home and have complete freedom in how you do the job. This is really a great opportunity for the right person who does not need a base salary to begin with and has the time and means to develop the entire department. The right person will have total control and the freedom to grow our profile.
We are also looking for any time Sales Associates and what we mean as anytime is just that, anytime you want to put in to selling the Eli product is welcome. You will get a high commission with the chance to earn even more with by hitting established goals or incentives. You also would would work as an independent contractor and put in only the hours and time you want to put in. There is no minimum you must hit and can simply make 1 sale and as long as that client is buying the package you will receive your commission. ESN doesn't care if you have 1 or 100 clients it is all up to you and on your schedule.
These jobs are work from home with minimal meetings. We do believe some kind of media sales is best for interested parties as selling advertising is unlike any other sale and takes people with patience and persistence and the ability to work for some time before receiving compensation.
If you have the means and the time and this looks interesting to you we are a group of people who love High School and other sports. We are a television and radio station and newspaper all in one. We are only scratching the surface of our potential and we need other visionaries to help us take that next step. We serve the areas from South Seattle to Vancouver, WA, include the coast and Peninsula and now we are spreading into the Yakima and Central Washington area. We cover most of the WIAA State Tournaments.
If you would like to talk more about these opportunities we'd love to talk with you. Please contact Paul Beattie at paulbelisportsnetwork@gmail.com or call 360-269-4457, Come join the Eli Sports Network team!!