9/26/19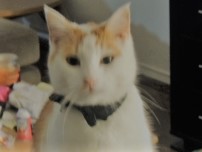 The Litter Box
By Larry the SportsCat
(Katlama, WA) The WIAA announced the locations for the State Football Finals earlier this week and of course 5-seconds later the bitching, whining and crying has begun. No doubt there are still people astonished that the state finals will not be in the Tacoma Dome even though it was announced 3 months ago. The 3 sites are at Sparks Stadium in Puyallup, Mount Tahoma in Tacoma and Harry Lang in Lakewood but there are caveats and I will touch on those later.
But, let's get this out of the way right now, the Tacoma Dome in their effort to be financially solvent had to renovate the Tacoma Dome that would make it a better concert and event center. It was estimated that they could host 6 weekends of State Championship football to equal one Justin Timberlake concert revenue. From a business stand-point this is a no-brainer for the Tacoma Dome.
When the renovations were completed indeed it is a fantastic concert venue and have personally experienced it twice so far. But it created a horrible football venue. If you sat in the front 15 rows or so you couldn't see up to a 1/3 of the field or the team you were supporting. The stands had to be pushed back from the bottom up basically creating at least a 20-foot bowl like wall from the field to the first row of the bleachers just behind the sidelines. The field turf at the Dome was also horrific and I am not sure the last time all 6 Championship games were played without at least 1 blown knee for the week-end. No way the Dome was going to invest in a new field either for literally 6 games a year.
Additionally, the cost to rent the Dome was escalating at a fast rate reaching the $60,000 level for the weekend and expected to rise more. If the WIAA had stayed in the Tacoma Dome they would have been over-budget for the year but were prepared to take money from their reserve fund to cover the costs. The WIAA Executive Board made up of school Superintendents, Administrators and Athletic Directors decided to instead of spending the money, to not re-sign with the Tacoma Dome and look for less expensive alternatives.
The WIAA was faced with having to re-sign with the Tacoma Dome knowing how bad the seating was and the field turf failing or not sign and try to figure something else out. This led to trying what was announced and is the same format as the Semi-Finals. Even though the 3 locations have been announced does not mean there isn't room for some movement even this year. Last year the 1B finals were Almira-Coulee-Hartline against Odessa and in the 1A it was Newport (near Spokane) against Colville, all for teams from NE Washington State. If that were to occur again, even in just one of the match-ups the State will likely give the schools an option to play closer to their fan bases which no doubt would increase attendance, likely significantly.
The question is why these 3 venues and why only 2 times for kick-off? One of the other reasons why the Tacoma Dome was out of vogue was the number of people who would buy a ticket and attend all the games had dropped to a minuscule number of fans. It was not like when they first started this back in the Kingdome and there were only 4 State Championship games all in one day and buying a ticket for the day was what thousands of people did, not just the one game they came to watch. But there are still fans that may want to see another game and it may be at another location. It was important to have the locations close so if you wanted to watch one game at noon at one location and another game at another location at 4p you could get there. The ticket you buy at one stadium will get you in at the other so you won't be hit with a double ticket purchase.
The times were also determined with the thought this is the first year of doing this outside in early December, ever. The board did not want to start any game this late in the year at 7p or later. The thought is as much as possible played during daylight hours and that time of year there isn't much daylight to begin with. Yes, the early games could run long and if that is the case they 2nd game starts later. These are the reasons for this format for this season. It very wqell may not and frankly, I highly doubt it is the permanent answer because there is not a permanent answer.
The WIAA's largest task is to put on the Championship events for ALL sports and much like College sports there are only a few tournaments that make money and that profit is used to put on all the other tournaments. Those tournaments are Football, Basketball and because it is a one of a kind event in the Nation, Mat Classic for wrestling.
Is there a better answer? Most would immediately point to Century Link or Husky Stadium. Just so you know the rental of those stadiums is more than the Tacoma Dome and they are also outside arena's so do they truly make any sense? The 80,000 seats additionally make it feel like you are playing in a morgue. There is a lot of talk about Central Washington University but Ellensburg in early December? Wind and snow for your Championship football conditions? But maybe, it could work but remember we are still stuck with 6 games not 1 or 2 but 6 games which can not be played on 1 day at 1 location.
We simply don't have that perfect venue, frankly, the Tacoma Dome was as close to perfect as you could come before the renovations despite the tight sidelines and bad turf. There is always going to be complaining because the perfect solution does not exist. Is this as close as we can get? We will see, I am guessing some further tinkering is going to happen.
So I will propose my own radical idea and this will not the facility from being outside but it will help those wanting to see all 6 games. Here it goes, let's pick 1 location and see if we can't get some State dollars to help renovate or increase some of the seating capacity. Then here is the truly radical idea, we roll back the season by 1 week. Our Finals will be played on the Friday and Saturday of Thanksgiving. The times will go back to 10a, 1p and 4p and 3 games each day. 1B, 1A and 3A on 1 day and 2B, 2A and 4A on the other other day or some other combination.
I'd choose Sparks Stadium in Puyallup. Let's work with the Puyallup school district in increasing seating at Sparks and create THE WIAA STATE FOOTBALL CHAMPIONSHIP EXPERIENCE AT CARL SPARKS STADIUM! The Puyallup Fair is closed but no doubt would work with the WIAA in using their massive parking lot to handle the crowds, I mean come on the Fair can handle large crowds. Doesn't the Fairgrounds also host some kind of Holiday event or fair too? Maybe we could get them to fire up some rides and create a large scale event worthy of a State Championship event.
Yes, this means cutting out all these stupid crossover games that 99% of the time everyone knows who is going to win. Some of the biggest blowouts are in this week because winning teams don't want to risk anything in somehow losing in a crossover you should win. Yes, there are some good games and ok keep the crossovers then dump the stupid jamborees or play an 8 game schedule. Half the teams are now anyway because they can't find teams to play to fill out a full schedule.
The WIAA and all of it's member districts and schools have very creative and talented people, it is time to get back to that creativity and like with Mat Classic, it is time to again lead the nation in creating a spectacular event that will be the envy of the nation. But what do I know, I'm the SportsCat. That's it for now and remember hugs not drugs!