12/29/19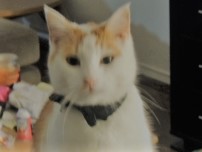 The Litter Box by Larry the SportsCat
(Katlama, WA) The Seattle Seahawks came up an inch short from winning the NFC West against the dreaded San Francisco 49ers in an epic battle at the Clink Sunday night. My observations of the Seahawks this year was surprising. I was surprised they kept finding ways to win, finding ways to pull out tight contests and that they were even in position to play a game like they did on NBC's Sunday Night Football.
Coming into the season most of the prognosticators were saying the Rams would easily repeat and then a scramble between the 49ers and Seahawks for 2nd with most favoring SF. Seattle was supposed to be re-building with a very young defense with the legion of boom officially dead. Then Mr Reliable, Doug Baldwin retired and of course the droning on and on about the horrible offensive line. A hint, anyone who begins a conversation with me about the Seahawks horrible offensive line we are done talking because you have no clue what the hell you are talking about.
As I stray from my topic let's get this out of the way, was the Seattle offensive line the greatest over the past few years when they were converting defensive ends to the offensive line, no they weren't but they weren't as bad as those who have no clue about football were trying to make them out to be. As a former left tackle if Russell Wilson rolled out to where I was blocking my guy into a sack I may have tackled Wilson myself. I can't help but think Duane Brown finally got through to Wilson as he stopped doing that early this year and you saw the improved protection. Last night was a great example where you saw him move forward and scramble and not loop-de-loop behind the line of scrimmage, but I digress.
Back to the Sunday night game and admittedly the Hawks did not get off to a great start in the 1st half and trailed 13-0. As much as the 49er's moved the ball up and down the field in the 1st half, they could only muster 13 points. The 2nd half was a different story, which saw the Seahawks outscore the "great" 49ers 21-13 and an inch away from a 28-13 2nd half drubbing, a win and the NFC Championship.
I was exceptionally impressed with Seattle and the effort they gave in the 2nd half. Twitter was buzzing with all the same tired old BS garbage such as coaches need to be fired now, why don't they play like they did in the 2nd half the whole game and I embarrassed to call this team mine. REALLY?
First of all if this team who were expected to be 8-8 or 9-7 embarrasses you then find another team. What a bunch of spoiled whiners just shut up. Go be a Detroit Lions fan or better yet a Seattle Mariners fan. This team had already wrapped up a post season birth prior to last week. Now the effort against Arizona was disappointing and frankly there was more riding on that game than this one. A win over the Cardinals would have given  them a shot at the #1 seed and a bye. With the loss last week they were playing for a chance to host Minnesota next week or with the loss they now head to Philly as a Wild Card.
Honestly I am happier with the outcome and going to Philly instead of hosting Minnesota. I think Minnesota is a far more dangerous team and now the Vikings head to New Orleans, who do you think the Saints would rather face the Eagles or Vikings? It's also one of those seasons where things are just different but its holding and I mean the Hawks are 4-4 at home this year and 7-1 on the road. Why? Who knows, but this year if you ask me who I would rather play the 10-6 Minnesota Vikings at home or the 9-7 Philadelphia Eagles at Philly where the Seahawks went 5-0 this year playing in the Eastern Time Zone including a win at Philly, I'll take the trip to the Eagles.
The point is this was not the game to be upset or disappointed with the Seahawks. Come on they literally had NO RUNNING BACKS and Brown the left tackle is out and if you don't remember but the back-up center Joey Hunt has been starting ever since Justin Britt was injured and out for the season. They are on what their 3rd or 4th Tight End? and you're "disappointed"?
The defense is without Richard Sherman, Earl Thomas, Kam Chancellor and what I call the Shemp of the legion of Boom someone rotating in. Michael Bennett, even with all his offsides and other long time defenders gone. They have a great nucleus for a great defense led by Bobby Wagner and with the addition of Clowney, Diggs and Ziggy Ansah but they are still meshing together and there are going to be times where the offense needs to carry this team. Good God Beastmode was back and scored! And the defense got a huge stop setting up the dramatic finish and you're embarrassed?!! Suck an egg man.
Did I want Seattle to win? You damn right, I hate the 49ers and at the end, even though I knew going to Philly would increase our chances significantly of winning next week I want so bad for the Officials not to blow another clear pass interference call in the endzone and certainly wanted Hollister to get that extra inch.  But ain't no way I am embarrassed! Just the opposite I am excited! Excited to know this team is only going to get better and no firing coaches on an 11-5 team is a pretty stupid idea.
What annoys me the most is Seahawk fans forgetting where we came from. We were the Washington State Cougars of the NFL where we would have a good season once every 4-6 years and then turn to crap. Seahawk fans that may have forgotten that Ken Behring literally moved this team to Anaheim before being forced back to the PNW and then Paul Allen swooped in and bought it.
Since the Jon Schneider/Pete Carroll era began they have had 2 losing seasons,  both 7-9 in their first 2 years and the 1st year was an NFC Division Title. It was the year they aquired a guy named Marshawn Lynch and Beastmode was born. Schneider and Carroll made more than 200 roster moves shuffling the line-ups and still won the Division and won a play-off game. In year 2 they missed the play-offs going 7-9 again but they had just parted ways with longtime QB Matt Hasselbeck and relied on Tavaris Jackson as their starting QB. 2011 they also had kind of a decent draft picking KJ Wright in the 4th round, Richard Sherman in the 5th and Malcom Smith in the 7th. Wright and Sherman are well known but some may have forgotten that Malcom Smith was named the MVP of Super Bowl 48 when the Hawks blasted the Broncos.
After the 2 7-9 seasons, since then Carroll has racked up double digit wins every single year except one where he went 9-7. This past decade he has a record of 100-58-1, winning at a 63% clip. They have 1 Super Bowl Championship, another appearance, one of the few teams ever to go to back-to-back Super Bowls, 4 NFC Championships and 8 Play-off appearances. If you are embarrassed of that then you have problems.
The only embarrassing issue surrounding the Seahawks is how the NFL has never seriously considered Pete Carroll as Coach of the Year or Jon Schneider as Exec of the year. This is simply disgraceful and proves there is a huge anti-Seattle and East Coast bias, period.
Pete Carroll and Jon Schneider have earned the right not to be questioned. They have had 1 season with less than 10 wins and it was 9 over the past 8 years. Firing coaches to simply fire coaches is a recipe for losers, check Cleveland, Detroit, the Jets, Dolphins for starters. Pete Carroll gets to decide his coaches and staff and I am good with that. If he goes another 10 years and gives us the same results as his first 10 years I will take that right now!
So Seahawk fans stop your whining and belly-aching and complaining from your spoiled, over-appreciated perch and be damn happy and proud of this organization that does nothing but win giving Seattle our sports legitimacy and be damn glad we don't have to bash our coach or organization and sit in the stands with a bag over our heads or wonder how our wacky Owner/GM is gonna screw up yet another year. We know with Pete and Schneid's we have a shot every single year and that is something to be excited about!
SportsCat out, remember hugs not drugs.
www.elisportsnetwork.com