Picks for 8/5 and 8/6/2020
Larry's Lucky Picks Week 7
(Katlama, WA) Record pay in the Pick 5 yesterday and although I had my "All's" in the right place I missed but did well on my straight bets and Super's for a minor profit but covering the huge Pick 5 wager was an accomplishment in itself. We are up to Day 13 let's get to it!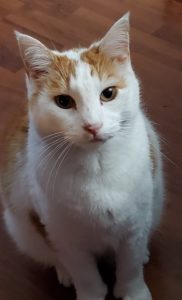 Larry's Season Total Bets
Total Bet: $27,648.60
Amount Collected: $29,318.90
Balance: +$1,670.30
Picks Seasonal Re-Cap:
138 Top Picks: 32 win, 24 place, 18 shows, 16 4th (23% win; 54% in the money; 65% in Superfecta)
139 2nd Picks: 19 win, 26 place, 21 show, 19 4th (14% win, 47% in the money, 61% in Superfecta)
137 3rd Picks: 17 win, 18 place, 19 show, 17 4th (12% win, 39% in the money, 52% in Superfecta
Top 3 Win: 49%
DAY 14
Race 1
1 Deckload 9-2 (2nd Place)
Plenty of speed signed on here and this one looks to be working his way back into shape should have plenty to run at if he's ready to roll 3rd off the bench.

6 All About Time 9-5 (Off the board)
Took a steep tumble in class and paid off with a huge 13 length win now starts to climb with a step up and is the favorite of all the speed in this one.
4 Battle Point Red 5-2 (Winner!)
Wales looks to have had his choice in this one and stuck here would be no surprise and a must in the pick 4.
Race 2 Coca Cola Stakes
1 Daffodil Sweet 7-5 (Winner!!)
2 career starts 2 wins by 7 and 8 lengths…hmm well until proven otherwise how can you pick against? I think 7-5 will be a gift but I am seeing no more than 3-5 on this one. Flip side likely many singles in the pick 4 so if you can beat her should set up a hefty pick 4 pay-off. Clear choice in the 3rd Stakes race of the year.
3 Pearl Dragon 3-1 (4th Place)
If they go crazy on the front with a 2 or 3 or even 4 horse hook this is the one most likely in the catbird seat and if it all collapses may be there to clean it up. But will she take to the Auburn dirt?
2 For You Only 6-1 (2nd Place)
Can't ask for any more from her in the last finishing 2nd to Daffodil 7 and half lengths back and also finished 2nd to Windy Point the 2nd favorite here but this has had the benefit of facing Daffodil and may have learned and would not surprise me to see to try and rate.
Race 3
4 Dragon Lady 5-2 (2nd Place)
Juan Gutierrez on the day he won his 2,000th career win also swept the opening Pick 3. He could do that again today and would cap it with this one. Lady was just behind top choice but closing like this one's style better than M-L Fav.
5 Is This It 5-1 (Winner!)
Jorge Roslaes is bringing them in from Grants Pass and with success and C Fig, his top rider jumps on. Like her chances to hit the board and maybe the top prize.
7 On Your Toes 9-5 (Off the board)
Won't take a short price on this one as she took command and drew off by 2 and half at the top of the stretch but couldn't hold on, is it merely conditioning? If so she may not stop if not she may have the old hates to be on the lead bug.
Race 4
1 Tribal Bid 9-2 (2nd Place)
Several have run before but none showing any speed so if one of these firsters breaks may have the race one at the gate so I am gambling on this "ALL" Race, that Jake Samuels in the 1 hole will feel the need to get to the front and he does may not be headed.
3 Ximena's Honor 4-1 (3rd Place)
Of those that have run I like her trajectory better than the others at this time.
2 Mean Sharon 2-1 (Winner!)
The favorite drops in class may be enough but my hunch is she is going to get overbet better value elsewhere.
Race 5
6 Jacana 9-2 (3rd Place)
3rd career start and although behind 2 others in this one in last out came closing and she made up 5 lengths in the stretch. Matias is red hot right now too.
7 Suddenly Winning 5-1 (Off the Board)
2nd time out for the tough Cooper barn and had a useful but even effort in first ever run, look for an improved effort and it may click for her here in this one.
1 She Owns the Paynt 5-2 (2nd Place)
Couldn't hold on in last but likely to shoot for the lead here from the 1 spot and if left to set the fractions may be able to do it soft enough to last this time.
Race 6
5 No Harbor in Sight 4-1 (4th Place)
From leading trainer Frank Lucarelli's barn been off from Turf Paradise since February drops in class, bullet drill and another hot jock in Samuels wins 1st off the bench.
3 Megatron Ruler 5-1 (Off the Board)
SJC to Juan G and looks like will be coming late should be in the mix at the finish line.
1 Guardingthemoney 9-2 (Winner!)
Not sure why I keep including this one has disappointed with a 4th, 5th and 5th place finish one more time!
Race 7
1 Secret Paranoia 9-2 (4th Place)
Let's see how high the ladder S-P can climb, claimed at $2,500 wins at 5k and steps up again and should be on the front end and will likely have to be caught.
2 Judicial 5-1 (3rd Place)
Just ran 5th in an even effort in season debut and 2nd place finisher Stay in Grace crushed yesterday. Look for expected improvement in this one.
3 Sierra Sunrise 5-1 (Off the board)
My first 3rd pick was scratched so SS was next off a fast closing 3rd and now 3rd try should be her best.
Race 8 
3 Dyf 7-2 (3rd Place)
Like this one in last and finished 3rd coming off a 2nd place finish should be set up for best run yet think he will get it done today.
12 Intelicrypt 8-1 (Winner!)
Has popped and stopped a couple of times not sure why I think he will stick better today but could be setting all the fractions makes him dangerous.
10 Astro Cat 12-1 (Scratched)
Shipping in from Phoenix and C Fig takes the ride and my feline hunch is kicking in here.
Race 9 Seattle Slew Stakes
6 Vroysky 9-2 (Off the Board)
This one took to the EmD dirt like gangbusters with a huge 8 length win in 3rd lifetime start. Not sure how much speed is really signed on here and Vroysky may be tough to top.
4 Muncey 7-2 (3rd Place)
Comes off back to back 2nd place finishes although well beaten can see him closing right back to the 2nd place finish.
7 Wilson to Lockett 8-1 (4th Place)
Closed well in last to grab 3rd a nice improvement from seasonal debut could make a late run.
Race 10
5 Dudley Studley 7-2 (Off the Board)
Back to back 2nd place finishes the 1-eyed wonder may finally get their first this time.
7 Dr Bruce S 4-1 (Winner!)
This 11-year-old has spent every step of his career here at EmD and can win on the lead or come from off the pace. Tough to keep him out of the Trifecta think he will be right back in the top 3.
8 Royal Bar 9-2 (Off the Board)
R-B would be no surprise in this race was just behind Duds in last a little improvement and he will take the cake.
Race 11
7 Saturncloud 5-2 (Off the Board)
No doubt needed that first go around the EmD oval and finished 4th. I see much improvement in 2nd try.
3 Athleisure 8-1 (Off the Board)
Gary Wales had success with this horse last year with 2 wins and a 2nd and gets back on board after 2 5th places in 2020. Look for bounce back tonight.
9 Maika 5-1 (Off the Board)
If there is a pace to run at this one closed well in last out and looks to be rounding into form. I think will get on the board but how high will she finish?
Larry's Bets for Wednesday, 8/5
(Larry's bets are with pretend money remember look for the minimum bets that can fit any budget.)
1st Race
$50 WPS (1) Bet: $150 Return: $165
$1 Pick 4 (1-4-6 with 1-2-3 with 4-5-7 with 1-2-3) $81 Return: $189.50
2nd Race 
$200 Win (1) Bet: $200 Return: $280
$50 Trifecta (1 with 2 with All) Bet: $150 Return: $232.50
3rd Race
$50 WPS (4) Bet: $150 Return: $127.50
$2 Super (4-5-7 with 4-5-7 with All with All) Bet: $72 Return: $198.40
4th Race
50-cent Pick 4 (All with 1-2-6-7 with 1-3-5 with All) Bet: $294 Return: 0
5th Race
50-cent Super (1-6-7 with 1-2-6-7 with All with All) Bet: $90  Return: 0
$100 WPS (6) Bet: $300 Return: $220
6th Race
50-cent Pick 4 (1-3-5 with All with 2-3-10-11-12 with All) Bet: $245  Return: $424.25
$50 WP $200 S (5) Bet: $300  Return: 0
7th Race
50-cent Pick 5 regular ticket (1-2-3 with 3-10-12 with 4-6 with 5-7-8 with All) Bet: $243  Return: 0
50-cent Super (1-2-3 with 1-2-3 with All with All) Bet: $120 Return: 0
8th Race 
$1 Pick 4 (3-5-12 with 4-6-7 with 5-7-8 with All) Bet: $243  Return: 0
$10 Ex Box (3-5-12) Bet: $60  Return: $280
$25 WPS (12) Bet: $75 Return: $202.50
9th Race
50-cent Super (4-6 with All with All with All) Bet: $120  Return: 0
$100 WPS (6) Bet: $300 Return: $0
10th Race
$10 DD (5 with All) Bet: $90  Return: 0
$10 DD (All with 7) Bet: $90  Return: 0
$10 DD (5-7-8 with 3-7-9) Bet: $90  Return: 0
$50 WPS (5) Bet: $150  Return: 0
11th Race
50-cent Super (3-7 with 3-4-5-7-9 with All with All) Bet: $168 Return: 0
Total Bets: $3,781
Total Cashed: $2,319.65
Difference: -$1,461.35
__________________________________________________
DAY 13
Race 1
6 Always Working 4-1 (3rd Place)
Tons of speed is signed on here this may be the only one not in a hurry out of the gate should have plenty of speed to run at.
7 Vinny from Dixie (Winner!)
Won at big balloons (33-1) last out in spectacular fashion by 8 and half lengths  but prior to that not pretty now doubles up in claiming price but if runs like last, can sit just behind all the speed and get first run let's see if 33-1 was a fluke or if Vinny really has turned things around.
2 Race Office 5-1 (Off the board)
Just a hunch play, connections know where to place their starts and feeling Race Office will look a lot better in this one.
Race 2
1 Swiss Skimmer 3-1 (3rd Place)
SJC (Significant Jockey Change) for this one and can sit close inside post may hinder but if Patrick Henry can find an opening he may be gone.
2 Indian  Power 7-2 (2nd Place)
Tough race and won't be over betting in this one, looks like an "all" selection in the pick 4 but I gotta pick so this one is dropping a bit and 2nd out should be better.
8 Portray Ur Vision 20-1 (Off the Board)
Why not give a young apprentice a shot in this one, ran 6th in seasonal debut but finished just 4 lengths behind.
Race 3
3 Sophie's Dream 3-1 (2nd Place)
Lopez has ridden Sophie in all 7 of her starts and she has 2 wins, 2 places and a show in a weak field think she is the one to beat.
1 Sadie Sue 9-5 (Winner!)
Just missed in last out with a solid 3rd place finish and now tumbles in class. Makes me wonder proceed with caution.
6 Understated Beauty 8-1 (4th Place)
Has never run at EmD but coming from the powerful Blaine Wright in a soft spot may surprise at first asking.
Race 4
8 Fortune in Silk 9-2 (Winner!!)
Although 2 finishes on the board well behind the winners but strong connections on 3rd start off the bench leads me here in another toss-up.
1 Fine Element 8-1 (Off the Board)
This one has run 8 career starts and has 7 Superfecta finishes so always knocking on the door with 1 win, 1 place 4 shows and a 4th. Gotta use in tri's and supers at the least.
5 O's So Serious 9-5 (3rd Place)
Lightly raced with a solid first try after first win makes sense as the M-L fav but would not overbet.
Race 5
7 Sovereign Nation 5-2 (Off the Board)
With little speed signed on here S-N may have the pace to himself and should be his to lose turning for home.
4 Cooler Than You 7-2 (2nd Place)
This one crushed in last from off the pace  but a tight call by the Stewards dropped this one out of the Winner's Circle. Steps up in class but if pace fails Cooler will be flying late.
1 Alesund 12-1 (3rd Place)
Only 2nd time out after getting his toes wet last year. Fired a bullet with solid work tab attracts Gary Wales for come backer, why not?
6th Race
7 Shelby R 7-2 (Winner!!)
This will be 3rd off the bench for Shelby with 2 3rd's and gets another 1/2 furlong to run down the leaders. Loos lie this race is setting up for graduation day.
6 A Good Snicker 9-2 (Off the Board)
Although going longer after career debut where "giggles" popped and faded gotta think the air in the lungs and work since may let this one go further. But am concerned I might be picking the wrong Cooper entry as they also have a 1st timer by Atta Boy Roy in this one.
9 Smashing Success 8-1 (Off the Board)
After a very good 2-year-old campaign including a 4th place finish out of 10 in the Washington Juvenile Stakes plus a 3rd and 2nd place finish came out flat after a slow start in season debut. Now drops and Alex Cruz sticks. The more I look at this one the more I like.
7th Race
6 Deputy's Command 7-2 (Off the Board)
This is the beginning of the Pick 5 with a 50+ carryover, pool could it reach 300k+?? It will be tough to get for sure and the opener is no picnic but this one fell short in last by a length but picked up 7 lengths in the stretch and if a pace develops this one could easily kick-off the Pick 5.
9 Banze No Oeste 3-1 (3rd Place)
Deputy was chasing this one in last and this one got nailed on the wire to lose by a nose. C-Fig back to finish what he started in last.
4 Wild Wild Kingdom 10-1 (Winner)
Could this young apprentice throw the Pick 5 into upheaval right out of the gate with her first Emerald win? She won on this one at Grants Pass and has run in the money the last 3 outs but distance is a big question.
**I did leave out my favorite trifecta horse 10-year-old Dustin's Passion who has 6 3rds and a 2nd in his last 7 races.
8th Race
5 Pulpits Power 5-1 (2nd Place)
Tough 2nd leg but Pulpits Power is on his 3rd start of the season after a good 2nd then a flat 4th may be primed for best efforet. Alex Cruz is up leading my all Alex Exacta.
6 Its Allabout Jerry 10-1 (4th Place)
Alex Anaya up but AA has a flair for surprises and with a 4th and 2nd at double digit odds would be a Pick 5 game changer.
8 For Him 3-1 (Off the Board)
Comes off solid effort and with scratch of Aqua Frio makes this race a little easier I think.
9th Race
3 Stay in Grace 4-1 (Winner!!)
If speed is holding Grace will be a big factor and she can also lay off the pace and come from just off so Juan Guti has options here. Plus she LOVES to win 7 for 18 lifetime and wins at a 33% clip at EmD.
4 Beau Rocks 3-1 (Off the Board)
Tepid favorite coming off a win at Grants Pass after a 3rd place finish at EmD. But I am going to play follow the jockey and Cruz had his choice in this one and goes here, so will I.
5 Pin Up Lady 12-1 (3rd Place)
I lied a little, this is the one Cruz took off to ride Beau and coming off a win at 8-1 but steps up in class a bit and Zunino will get the chance to crack open the Pick 5 here.
10th Race
6 Graycaster 8-1 (Off the Board)
You know me if I liked one last time and they ran even I like them even more the next time, well not sure I like him more this is a super tough race with speed, middle closers and deep closers at this tricky 6 and half furlongs. Plus Omache Kid shoots for 4th straight win. Even tho C Fig jumps to the 1 this time I think he makes a mistake if indeed he had a choice. Javier Matias gets the call and love the connections to this one ready to fire. Plus my Mom always bet gray horses.
3 Omache Kid 3-1 (2nd Place)
Kid has won 3 in a row the last 2 by a neck and has yet to be favored so will the doubters continue and will he make them pay again? Wouldn't surprise me a must include.
9 So Lucky 5-1 (3rd Place)
Should be the speed of the speed and if they suddenly let him go will be tough to collar and just failed to last in last out against Kid.
11th Race
3 Goboldly 4-1 (Off the Board)
In another coin flip this one has 5 races under his belt, 3 here with 3 straight superfecta finishes. Crafty trainer Steve Bullock switches riders and I think could put this one over the top.
7 Brett 5-2 (2nd Place)
Comes from leading trainer Frank Lucarelli's barn and some good efforts would no surprise but starting to rack up good efforts with no wins a bit of a concern.
9 Flat Out Feisty 15-1 (Off the Board)
I picked in my top 3 in career debut and he was in top 4 to the stretch but then stopped badly. Trainer Vince can fix this and I expect a big effort in 2nd out, don't be surprised if this one goes to the lead if he wins might push the pick 5 to another carryover.
Larry's Bets for Wednesday, 8/5
(Larry's bets are with pretend money remember look for the minimum bets that can fit any budget.)
1st Race
$50 WPS (6) Bet: $150 Return: $75
50-cent Pick 4 (2-6-7 with 1-2-8 with  1-3-6 with 1-5-8) $40.50 Return: 0
2nd Race
$200 Show (1) Bet: $200 Return: $320
3rd Race
$50 WPS (3) Bet: $150 Return: $180
50-cent Super (1-3-8 with 1-3-8 with All with All) Bet: $90 Return: $74.20
4th Race
50-cent Pick 4 (3-4-5-8 with 4-7 with All with 3-4-6-9) Bet: $144 Return: 0
$100 WPS (8) Bet: $300 Return: $660
5th Race
50-cent Super (4-7 with 1-3-4-7 with All with All) Bet: $126  Return: 0
$100 WPS (4) Bet: $300 Return: $430
6th Race
50-cent Pick 4 (All with 6-8 with 1-5-6-8 with 3-4-5-7) Bet: $144  Return: 0
$50 WP $200 S (6) Bet: $300  Return: 0
7th Race
50-cent Pick 5 BIG TICKET (All with 5-6-8 with 3-4 with 1-3-6-8-9 with All) Bet: $1,650 Return: 0
50-cent Pick 5 regular ticket (3-4-6-9 with 5-6-8 with 3-4 with 1-3-6-9 with 3-5-7-9) Bet: $192  Return: 0
50-cent Super (4-6-9 with 4-5-6-9 with 4-5-6-8-9 with All) Bet: $94.50 Return: $550.10
8th Race 
$1 Pick 4 (3-4-5-6-8 with 3-4-7 with 1-6-9 with 3-7-9) Bet: $135  Return: 0
$10 Ex Box (5-6-8) Bet: $60  Return: 0
9th Race
50-cent Super (3-4 with All with All with All) Bet: $210  Return: $1,514.15
$100 WPS (3) Bet: $300 Return: $680
10th Race
$10 DD (6 with All) Bet: $110  Return: 0
$10 DD (All with 3) Bet: $90  Return: 0
$10 DD (1-6-9 with 3-7-9) Bet: $90  Return: 0
$50 WPS (6) Bet: $150  Return: 0
11th Race
40-cent Super (3-7-9 with 3-5-7-8-9-11 with 3-5-7-8-9-10-11 with All) Bet: $240 Return: 0
Total Bets: $4,126
Total Cashed: $4,483.45
Difference: +357.45
www.elisportsnetwork.com