10/28/2020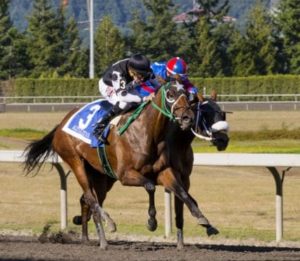 (Auburn, WA) The Eli Sports Network will be at the track for closing day. Special thanks to Phil Ziegler and the Emerald crew for making this possible. Our plan is to interview several jockeys, trainers and owners in before and in-between the races. 
We will be taking tons of pictures and video clips along with live updates on our Twitter feed including maybe some of the stretch runs live. Emerald Down will also be announcing their season awards and we will have live coverage of those announcements as well.
No doubt Joe Withee will jump on with some insights as well. We will be talking with Emerald President Phil Ziegler on how this crazy season worked, lessons learned from the experience and the multiple plans they are working on for 2021. 
We will have some of Larry the SportsCats betting tips and anything else that we can find. We'll try to bring you one day of racing through the eyes of a fan as much as possible. We hope you will follow us on Twitter to catch our live reports and be sure to check back here for our season end coverage.
www.elisportsnetwork.com