5/4/2022
(Renton, WA) On Wednesday the WIAA finally got to induct the 2019 and 2020 classes that were delayed due to the Covid pandemic. A total of 10 were given the honor, 5 for each year and 9 of the 10 were in attendance. There were a total of 4 athletes, 2 coaches, 1 official, 1 administrator and 2 contributors welcomed to the HOF.
Click Here to Watch the entire WIAA Hall of Fame Ceremony hosted by King 5's Chris Egan.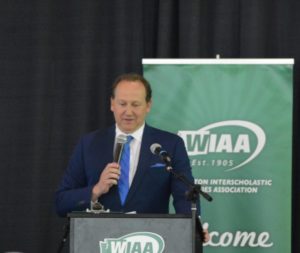 Here are the Inductees
Athletes
Drew Bledsoe was not able to attend but sent a video message thanking the WIAA for the honor. Bledsoe graduated from Walla Walla High School and lettered in football, basketball and track. He then went on to play Quarterback at WSU and the had a long NFL career. He runs his winery and lives in Bend, Oregon with his family and has been a long time High School football coach.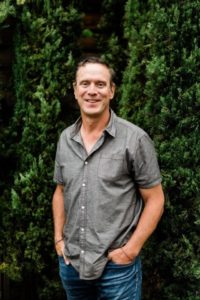 Selina Burton-Bennett graduated from Hazen High School and was dominate in track, specifically the Long and Triple jumps where she has a combined 4 State Championships. She was also the starting point guard for the Hazen girls basketball team. She received a full ride scholarship to South Carolina State in track. Burton-Bennett now lives in El Paso, Texas and works for the Military Child Education Council.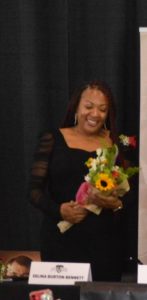 BJ Garbe graduated from Moses Lake and was the Quarterback leading the Chiefs to 2 semi-finals but it was baseball where Garbe truly shined winning the National Player of the Year in 1999. He was a 5th round draft pick of the Minnesota Twins and spent 8 years in the minor leagues before retiring from baseball. He owns his own business now and is currently developing business building and restaurant in Moses Lake.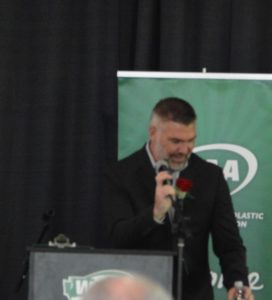 Michelle Perkins graduated from Lakeside High School in Seattle and was a dominating force on the basketball floor. She also turned out for track where she still holds school records in the high jump and shot put while being part of 2 State Championship teams. Perkins led the Lions in Hoops finishing her career 12-0 in WIAA State Tournament play and racking up 3 State Championships. Perkins since 1998 has been a Seattle Firefighter and paramedic.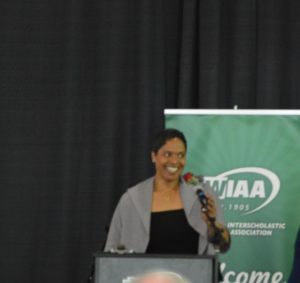 Coaches
Jim Freeman coached a combined 95 seasons during his career at Mount Baker High School as a Cross Country, Track and Girls Basketball Coach. Over his career he collected 36 League Championships, 14 District Titles and 5 State Championships. He had 18 individual State Track Champions and was named the 1980's Coach of the Decade in Whatcom County. Freeman retired in 1998.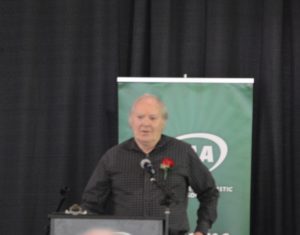 John Schubert was one of the rare coaches who spent his entire career with one school and boy what a career it was. Schubert was the Head girls and boys Soccer coach at West Valley High School in Yakima. He finished his career with 548 career wins and tallied a total of 18 top 4 State Trophies with 6 of them 2nd place and 5 Championships. Over 31 years Schubert's team failed to reach the State Tournament just 4 times.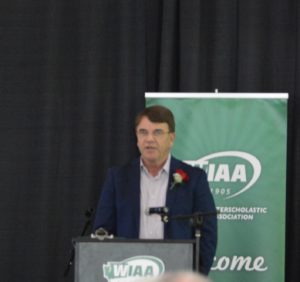 Official
Terry Beckstead was a wrestling official for more than 35 years. He was known for an eye for detail and dedication to youth wrestling. Beckstead was a huge supporter of wrestling expanding to include girls and was one of the first officials to lend his services and was an advocate for equity. His biggest honor prior to the Hall of Fame was winning the Chris McDonnell Inspirational Award.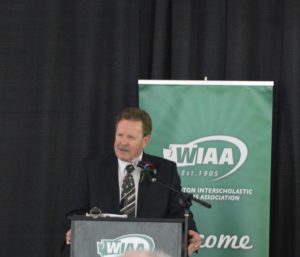 Administrator
Jim Piccolo had a long run at Stanwood High School beginning as a teacher in 1975. He worked his way up to Athletic Director and then Assistant Principal/AD and was named the Athletic Director of the year in 1999 and then won the 2000 National Athletic Director of the Year. His main focus began and continues to be a simple question he asks himself constantly, "What's best for the kids?"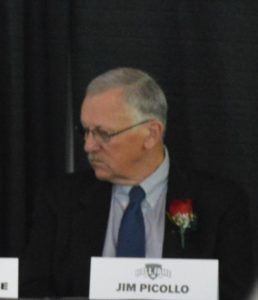 Contributors
Bruce Brown spent 35 years as a teacher, coach and athletic administrator but when he stepped away he was not done with High School sports. Brown started Proactive Coaching LLC helping young coaches reach their potential in coaching the youth of today. Brown is a renowned public speaker known to give passionate and inspirational speeches. Many refer to him as "the coach's, coach".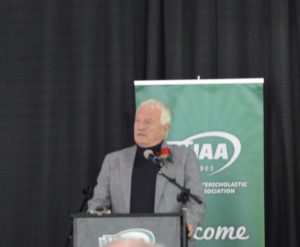 Mike Colbrese was the final inductee and is well versed on the WIAA Hall of Fame, in fact the entire WIAA. Colbrese was the Executive Director of the WIAA for 26 years, taking over in 1993. He graduated from high school in Montana in 1968 where he participated in several sports. His love and passion began and continues to be youth sports and in fact in his retirement he has gone back to where he began as an official at the age of 71 where he hopes others will follow.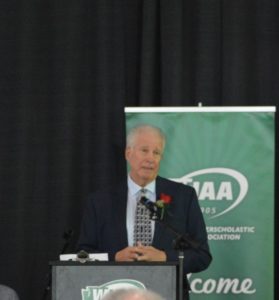 Photo Gallery
www.elisportsnetwork.com