5/14/2022
The 2022 season officially begins on Sunday and the 9 race card has a strong 72 entries for an average of 8 per race. Now the weather forecast is not our favorite with a significant chance of rain so if the track ends up muddy or sloppy we could see some horses scratch out but let's hope if that happens the scratches are minimal. The season will start with eight 5 and a half furlong sprints and the 9th race just 5 furlongs.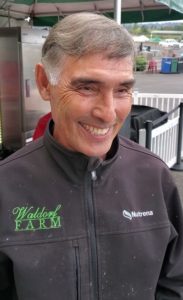 The human connections have new faces but the mainstays will all be back including 2-time defending jockey champion Alex Cruz, 2021 leading trainer Joe Toye and leading owner John Parker. Racing itself is returning to the familiar Friday, Saturday and Sunday schedule with Friday racing beginning in June starting at 7p and Saturday and Sunday racing at 2:30p.
The popular promotional events are all back as well from the Corgi and other dog races to T-Rex day, Indian Relays and of course the 3rd of July Fireworks show. The Emerald Racing Club is also back where anyone can become a part owner of a thoroughbred and is limited to 200. The cost is $500 for the season.
Emerald Downs also announced for the bettors great news dropping their take out of the basic win, place and show bets down to 14.7% the lowest take-out in the nation. The average take-out for win, place and show is 17%. The bottom line is more money goes back to the bettors on the most popular bets still in horse racing. Emerald also continues to offer a lower than average take-out of their superfecta bets which help the pay-outs on the 10-cent wager.
Opening day racing begins with a field of 6 maiden fillies and mares and Alex Anaya is on the 4 horse Coastal Queen from the Vince Gibson barn. We mention this because Anaya won the 1st race on opening day last year when he blew away the field on Madigan Squeeze for trainer David Martinez by more than 11 lengths. Swag Stables and Gregg Kingma were the opening race winning owners. Anaya is looking for a breakthrough season and would like to begin it the same way this year.
Leading trainer from 2021 Joe Toye got his 1st win on opening day last year as well with Zatter in the 5th race. Toye has 2 chances on Sunday to get his 1st win in 2022 with Fully Compliant in the 1st race and in the 5th race with Oxbow Park, Juan Gutierrez rides both for Toye.
Leading rider Alex Cruz is one of two riding the full card with Kevin Radke also slated for 9 rides. Anaya, Javier Matias and Kassie Guglielmino all have 6 mounts, with 5 are Wayne Barnett and Kevin Orozco, 4 rides for Eddie Martinez and Jose Zunino, Leslie Mawing and Jennifer Whitaker have 3, David Martin has 2 and Chester Bonnet and Vladmir Jensen each have 1 ride.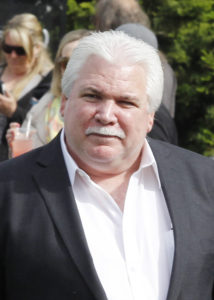 Leading Owner John Parker is ready for the season with 5 entries from his trainer Candi Cryderman's barn set to go. Parker has horses in the 1st four races and one in the 8th and featured race. Frank's Fix It is the 5-2 morning line favorite and will break from the #1 hole with Javier Matias up. Parker and Cryderman are hoping to come out strong after beginning the season with a tough case of seconditis. Clearly that malady cleared up as Parker went on to be the leading owner and Cryderman finished 4th in the trainer standings.
The rest of the feature race for opening day is a tough field of 8 starting with Frank's Fix it. The 2nd favorite is 3-1 Nationheart the 1st of 2 entries from trainer Kay Cooper and owners the Poseidon Partners. Nationheart has 2 wins from 5 starts and newcomer Chester Bonnet gets the ride. Cooper's 2nd entry is the leading earner of the field Time 'n Time Again with Kevin Orozco up. The 6-year-old gelding has a 1-7-8 record from 25 starts and a bankroll of more than 84k. Time 'N Time Again sits at 8-1 morningline.
There's a pair of lightly raced 3-year-olds each with just 2 starts, Ethan's Animal is the 9-2 3rd choice and has a win and a place. Alex Cruz will get the start for the Blaine Wright trained and Todd and Shawn Hansen owned charge. The other lightly raced entrant is owned and trained by Howard Belvoir with Jennifer Whitaker up. Decimate starts at 10-1 after destroying his maiden competitors by more than 11 lengths at a healthy 6-1. Decimate then ran up the track in his 2nd and final start in the Lads Stakes at 2-1.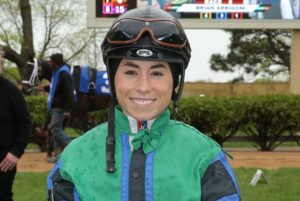 The other 3 contenders include the 6-1 4th favorite Ididntseethatcomin with Juan Gutierrez aboard and trained by Bonnie Jenne. Ididntseethatcomin ran 7 times last season picking up 2 wins and ran in the slop on his final run finishing 4th. Oak Crest Farm's Naval Escort has 10 career starts all at Emerald ad Kevin Radke gets the call for the David Martinez trained 4-year-old who will begin at 8-1. And the outsider breaking from the 8 hole is shipper Democrat who will make his Emerald debut with Kassie Guglielmino aboard at 15-1. Democrat races for Kenneth or Vicky Jo Ellison and trained by Debbie Peery.
The feature race looks like it can be a real battle to the wire and a great card to debut Emerald Downs' 4th ever race announcer Bill Downes. Downes takes over for Tom Harris who stepped away after last season. Harris followed Matt Dinerman who left for Golden Gate and Dinerman took over after 2 decades of Robert Geller the original race caller who left and is now the voice of Woodbine in Toronto.
Downes comes to Emerald after calling races at Indiana Grand for 8 years and prior to that had stops at Ellis Park, Beulah Park, Presque Isle Downs and River Downs. 
Let's get them loaded and sent on their way and get the 2022 season rolling!
www.elisportsnetwork.com