10/31/2022
To watch tonight's Play-Off it is on the NFHS Network here https://www.nfhsnetwork.com/affiliates/eli-sports-network
(Tumwater, WA) Tonight will be a treat for two EVCO 2A teams and a trick for one. Aberdeen, Black Hills and Shelton all tied for 3rd with 3-3 league marks and 3 lost to 1st place WF West and 2nd place Tumwater and then each beat each other with Shelton beating Aberdeen last Friday to force the 3 way tie as Aberdeen had beaten Black Hills and the Wolves beat the Highclimbers. The top 4 teams crossover with the top 4 GSHL teams this weekend with a chance to qualify for the state tournament. 
The 3-team play-off tonight is a round by round heads up competition and will continue until 1 team loses twice in a round. The 1st round will begin at 7pm with Black Hills facing Shelton. After that has been settled it will be Shelton vs Aberdeen and then if needed Black Hills vs Aberdeen. If no team had lost 2 then they will start again in the same order. Once a team has been eliminated the 3rd and 4th places will be determined by who won in the regular season. For example if Black Hills was eliminated then Shelton would be 3rd and Aberdeen 4th because of the Highclimbers win over the Bobcats last Friday.
The teams will play a Kansas Tie Breaker format. There are no kick-offs or punts. Each team gets a chance to start from the 25 yard line and try to score. They can get 1st downs and can attempt a field goal or score a touchdown plus go for 1 or 2 extra points. After each team gets their turn the tie-breaker is over with who scored the most. If still tied round 2 begins again from the 25-yard line. After the 2nd round if still tied the ball will be placed on the 10-yard line to start from then on. The defense can score on an interception or fumble return for a touchdown. They technically could score on a safety but that would mean about 70 yards or more of penalty yardage had occurred.
When it has all been decided the 3rd place team will play at Mark Morris and the 4th place team will travel to Washougal in the winner to state, loser out crossover games. Games would be either Friday or Saturday. 
The crossover games that are confirmed will be Woodland vs WF West on Friday night at 7p and will be played at Centralia Tiger Stadium. Ridgefield will travel to Tumwater on Saturday for a 5pm kick-off.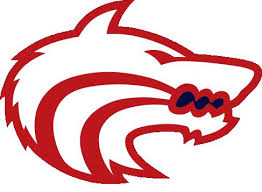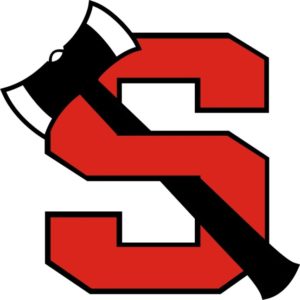 www.elisportsnetwork.com