11/28/2022
(Auburn, WA) The Washington State Horse Racing Commission approved the proposed racing dates calendar submitted by Emerald Downs officials. The season will begin a week earlier to coincide with the running of the Kentucky Derby on Saturday, May 6th. The schedule is similar to last year's and will be a total of 52 race dates ending on Sunday, ,September 17.
In May there will be racing on Saturday the 6th only on opening weekend and then only on Saturdays and Sundays until Memorial Day where holiday racing returns. Friday nights return in June but only the 1st 3 as on the final Friday, June 30, they will won't run to allow racing on Monday, July 3rd which is also their big 4th of July Fireworks spectacular. Friday night racing will continue through July and August with a 1st race post time of 7pm for each Friday evening card.
All totaled there will be 20 Saturday race days, 19 on Sunday, 11 Friday nights and 2 on Mondays. Post times will be 2pm each Sunday and on Saturdays through June except opening day on May 6 which has a 1pm 1st race. Saturday post times will shift to 5pm beginning in July through the end of the season. And post time on July 3rd on Fireworks day will be 5pm.
The 2023 Stakes schedule has not been released but will for sure be host to the 88th running of the Longacres Mile. The always popular promotion calendar also has not been released but popular favorites such as the Indian Relays, Corgi races, family days and much more are sure to be included.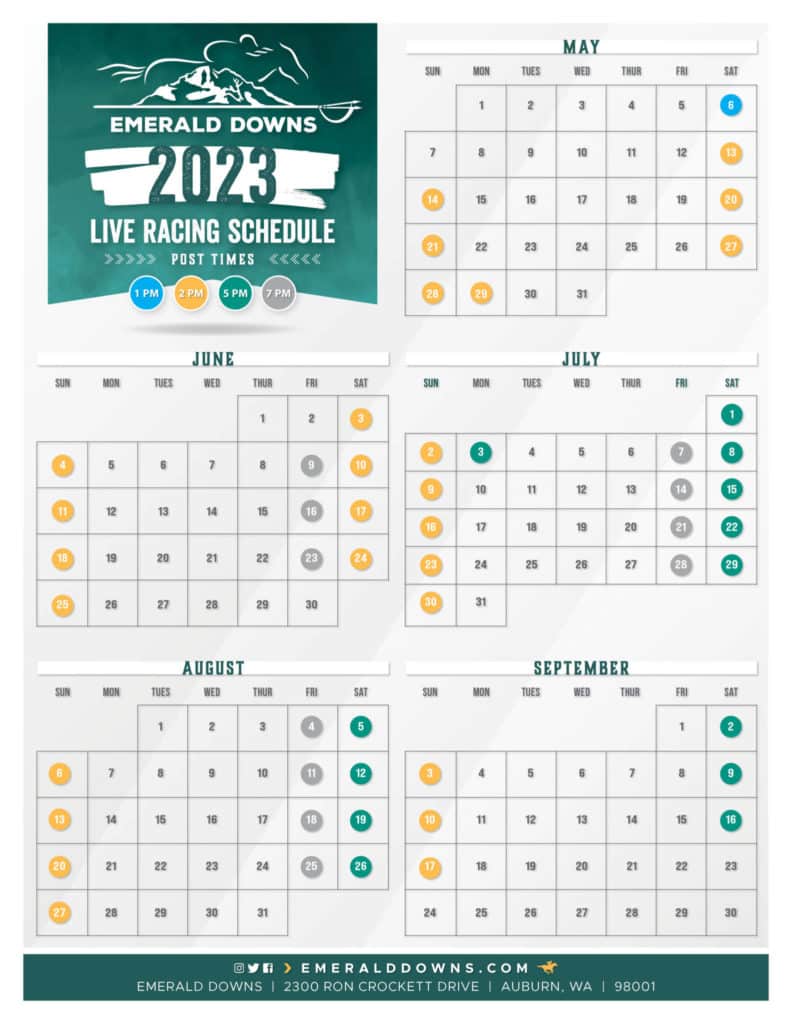 www.elisportsnetwork.com