5/2/2023
The Eli Sports Network is excited to announce we will be heading back to the hardcourt this coming weekend at the Washington Interscholastic Basketball Coaches Association (WIBCA) 20th annual basketball showcase presented by Watts Basketball.
Before we get into the Showcase a little about the WIBCA. Their main goal is to promote the game of basketball by providing support to coaches and players through guidance and mentorship. One of the ways they go about this is providing positive opportunities for players and coaches learn and compete playing basketball.
Listing just a few of the activities and events the WIBCA puts on includes the All-State games now called the "WIBCA All Star Weekend", the WAVOR (Washington vs Oregon) game formally known as the Northwest Shootout, Fall clinics, are a voice working with the WIAA, the coaches Hall of Fame and this weekend's showcase.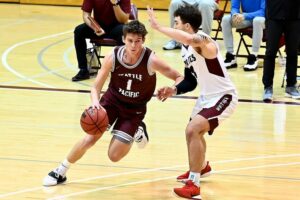 The showcase was created back in 2003 and is made up of 16 teams representing different areas all around the state and includes 160 players or 10 per team. Teams are formed from these areas: Seattle, Tacoma, SW Washington, NW Washington, Spokane & Eastern Washington area, Yakima and Tri Cities area. This is a chance for these student athletes to get in front of many college coaches and scouts to display their talent and skills. There is also the opportunity for feedback and interaction between coaches and players making this a unique chance to get to talk with each other face to face. 

The format guarantees each team 3 games, 2 on Saturday and 1 on Sunday with the 2 undefeated teams playing for the Championship. The games are set to be 1:10 each so it will move along at a pretty good pace. The games will be 2 16-minute halves with a 3 minute halftime. Players will get up to 6 fouls and free throws with be awarded. Each game will have a 3-person officials crew.
During the event the WIBCA will put on the Dribble-Shoot-Swish contest where 2 10-12 year-olds are picked from the crowd, 1 boy and 1 girl. They will dribble-shoot and swish for $100. The winners can then keep the $100 or give it to a charity or cause of their choice. If they do donate their $100 the WIBCA will then reward them with a check for $150 after they are sent evidence of their donation. The idea is to get kids thinking about "giving back" and helping people who may be struggling or facing difficult circumstances.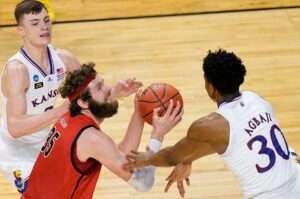 The WIBCA will also be awarding at least 1 $1,000 scholarship available to all of the senior participants. The seniors are required to submit a story on how they have given back to their community, overcoming adversity in their life or helping others in need. The winner will be announced just prior to the Championship game on Sunday. Eli Sports is excited to add a 2nd place $500 award that will also be announced prior to the Championship game.
The showcase is open to the public to attend as well. Admission is $10 adults, $5 dollars for kids, Seniors and Military and 6 and under are free for each day with the 1st games beginning at 10am on Saturday and 8:30am on Sunday with the Championship at 1pm.
The games will be streamed live by the Eli Sports Network on the NFHS Network. The NFHS Network is a subscription based platform and we carry all of the WIAA state tournaments and events. Your subscription gives you access to all broadcasts on the NFHS Network in Washington state including the automated cameras that are used in many gyms and stadiums. This subscription also gives you access to all 50 states that are using the NFHS network as well so there is literally thousands of hours a week of content on the Network.
The subscription rate is $11.99 for 30-days, this is NOT a pay-per-view but a 30 day subscription and you can cancel at any time, no long term commitment. If you really like it a better value is an annual subscription which is $79.99 and again you may cancel at any time.
For the full broadcast schedule click here to get to our "broadcast schedule page" with links to watch live on the NFHS Network.
To go straight to the NFHS landing page to watch click on this link: WIBCA Showcase
Rosters, Teams and Coaches
www.elisportsnetwork.com