5/22/2023
Week 3 brought us the Preakness and some cloudy  skies and cooler temperatures but still 2 solid race cards with 18 races, 9 each day and a total of 117 starters averaging 6.5 per race. Our coverage below is a bit more consolidated than usual as Eli Sports is in the final week of covering High School sports and all Spring sport Championships are going to be played this Friday and Saturday so please excuse our shorter reports for the next couple of weeks. So let's get to it!
Sunday, May 21
Feature Race The Muckleshoot Casino Purse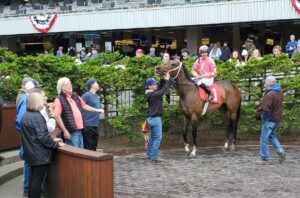 A field of 7 fillies and mares went 5 1/2 furlongs in Sunday's feature race. Classic Leah with Luis Negron combined for Negron's 4th win of the weekend. Negron stalked with Leah for the 1st half of the race as Heart on the Run with Carlos Montalvo took control. As Heart started weaken Classic Leah pulled even and by the top of the stretch and put away Heart on the Run.
Leah then had to hold off a fast closing Your Royal Coil with Silvio Amador who came from about 3 lengths back and missed by a half length but got Heart on the Run for 2nd by a neck. Queen Breezy ran and even race to finish 4th.
Classic Leah is owner by Paul Johnson and trained by Vince Gibson. The 7-year-old mare ran the 5 1/2 in a time of 1:03.87. She paid $8.40 on the win and coupled with the 10-1 Your Royal Coil and 12-1 Heart on the Run the 50-cent Tri paid $157.05 add in the 1-1 favorite in 4th and the $1 superfecta returned $663.50.
Sunday's other races
Beginning the day was a field of 5 going 5 furlongs and 5-1 Altitude with Luis Negron aboard ran down front runner Zaccheus with Kevin Radke for the win. Race favorite Regulation Dazed was 3rd with Isaias Enriquez. Altitude is owned and trained by Justin Evans and paid $13.80 on the $2 win.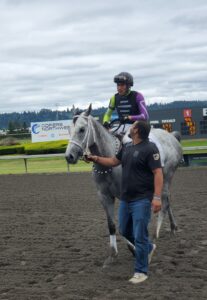 In the 2nd race jockey Kevin Orozco got his 1st win of the year after knocking on the door over the first few days and knew exactly what to do with the odds-on 1-5 favorite Eye Candy Road and that was straight to the lead of this 5 1/2 furlong dash and never look back winning by 5 lengths. Eye Candy Randy's trainer Tena Birdwell also got her 1st win of the season as did owner Scott Herbertson and ran the 5 1/2 in 1:03.40. Western Rule ran 2nd with Jennifer Whitaker, Silent Declaration followed up his opening day win with a show placing with Alexis Valdes and Continue On Victor ran 4th.
5 went 6-furlongs in the 3rd race and 4-5 favorite Dirt Road Red drew away to win with ease over front speed Holiday Hustle. Luis Negron broke Dirt Road Red 4th from the 1 hole while Alex Cruz sent Holiday Hustle. Negron and Red swung to the outside on the far turn running down Holiday just inside the 1/8th pole and drew away for the win. Cruz and Holiday Hustle were a clear 2nd while 18-1 Mirror Image with Kevin Orozco ran 3rd and 19-1 Sproston was 4th. Dirt Road Red ran the 6 in a blazing 1:08.83 for owner/trainer Justin Evans who teamed up with Negron for both of theirs 2nd win of the day.
In the 4th race 6 fillies and mares went 5 1/2-furlongs and the John Parker owned Slice of Pie was the favorite in the John Parker Racing Purse at 6-5. Javier Matias was aboard for trainer Candi Cryderman and was challenged on the lead but gradually pulled away turning for home. Matias and Pie then had to hold off a fast closing Nan Elizabeth with Jose Rodriguez looking for his 1st win at Emerald flying down the outside and the two locked in a head and head battle with Slice of Pie getting her nose down for the win. Tyche Awaits You with Alex Cruz ran a hard 3rd at 11-1 and Miss Mensa took 4th. The 1st 50-cent pick 4 of the day returned just under 50-bucks.
Trainer Candi Cryderman about avoiding the 2nd"itis" bug
In the 5th race 18-1 Kahala came flying down the lane to win going away by 3 1/2 lengths. Alex Cruz had a bit of a wild trip as Kahala had to shift her path in mid-stretch when a tiring 4-5 Rampatious drifted out a bit but Cruz and Kahala had way too much momentum and roared on by for the easy win at a big price. 11-1 My Dad is Thirsty closed well to be 2nd along the inside with Alexis Valdes up and Westerberg with Kevin Orozco at 12-1 ran 3rd while Rampatious who had a 6 length lead going into the far turn went too fast after stumbling at the start of this 1-mile run. Kahala runs for Oak Crest Farm and is trained by David Martinez. She covered the 1-mile in 1:37.92.
ESN talks with Alex Cruz about letting go at 18-1
The tote board did light up with big numbers as Kahala paid $39.60, $15.60 and $9.00 for a handy $64.20 $6 combo ticket return. The $1 exacta paid $173.10, the $1 trifecta paid $689.40 and the $1 super was $2,895.90.
The good pays continued in the 6th with Red Panty Night at 7-1 and Carlos Montalvo aboard surging past 2-1 front runner Flyin By with Kevin Radke to win by a length. It was the first owner and trainer win of the season for Michael Bullene. Red Panty Night ran the 6-furlongs in 1:09.92 and paid $17.40 on the $2 win. Dodropin with Rigo Sarmiento ran a solid 3rd at 8-1 and Jacana was 4th. The 7-1 Red Panty Night capped the 2nd pick 4 of the night with a $850 pay-off for 50-cents.
The 7th race was the weirdest of the season. 9-2 You Split Tens with Alex Cruz and 9-5 favorite Try to Capture with Luis Negron finished 1st and 2nd with Stand To and Isaias Enriquez running 3rd, Mahi Mahi and Kevin Orozco 4th and Upper Room with Kevin Radke 5th. After the race the trainer of Mahi Mahi Valentin Garcia made an objection on the 3 horse Stand To for interference in the stretch.
Meantime, a "stewards review" was posted for what many felt should have been an immediate inquiry at the start of the race when the winner #5 You Split Tens broke in from his 5 hole and #1 Try to Capture broke out squeezing the 2-3-4 forcing #3 Stand To back to last. Then the Objection light was joined with an Inquiry but no announcement was made about what the Stewards were actually considering. In the end it was a double disqualification dropping the winner to 2nd last and 2nd place to last moving up 3rd place Stand To to the win, Mahi Mahi to 2nd, Upper Room to 3rd and Quiet Charm to 4th. Stand To was owned by John Sneesby and trained by Rigoberto Velazquez.
In the finale, 1-1 Daredevil Princess drew off to win easy by nearly 8 lengths with Kevin Radke up. 5-1 Ted's Candy Girl closed well to be 2nd with 9-1 Mischief Mame and Carlos Montalvo 3rd, 8-1 Sensuous Kitty 4th and 7-2 Cheater's Waltz 5th. Daredevil Princess is owned by Jim Grigsby and trained by Tim McCanna. The 4-year-old filly covered the 5 1/2 in 1:04.42. The 50-cent Pick 5 paid big at $4,674.85.
Saturday, May 20
Feature Race The Muckleshoot Casino Purse
Kevin Radke is making a habit of winning the feature races this is his 3rd of 4 winning the feature race at a blistering 75%. This time is was on Coastal Jazz the 9-2 3rd choice. Radke took the 5-year-old Washington bred back to 3rd out of the gate and stalked early speed of Capital Expense with Alex Anaya and Cody's Choice with Alex Cruz. The 6-5 favorite Clayton Delaney with Luis Negron sat back in 5th place early on.
Coastal Jazz made his move going past a tiring Capital Expense and Cody's Choice for a 1/2 length lead at the top of the stretch and pulled away for a 1 1/2 length win holding off the favorite Clayton Delaney who closed late to nip Cody's Choice for 2nd. Fantastic Day the 2nd betting choice closed late to complete the superfecta.
Coastal Jazz is owned by Gold Coast Racing and trained by Steve Bullock with his 2nd win of the year from 7 starts. The Washington bred by Coast Guard out of Jasmine's Melody by Artax was bred by Ron and Nina Hagan and ran the 5 1/2-furlongs in 1:02.92.  Coastal Jazz paid his supporters $11.20 on the $2 win.
ESN talks with Kevin Radke on winning 3 of the 1st 4 Feature Races
Saturday's other races
5 starters went 6-furlongs in the weekend opener and 9-2 Mileys Bluecat with Alexis Valdes. Valdes brought Mileys just off the pace for a 3/4 length win over 2nd choice Abraaj Mirage with Alex Anaya. Anaya claimed foul in the stretch but it was not allowed. Warriors Hero with Carlos Montalvo ran 3rd and odds-on race favorite Barnarian ran 4th. Durham, Hillary and Rosales Racing F1 are the owners and Jorge Rosales trains.
In race 2 Alexis Valdes completed the early daily double going wire to wire on A View From Above for trainer Kay Cooper and owners William Stenberg. Cooper also trained 2nd place Forty Smooches for the 1st trainer exacta of the season who was a clear 2nd with Kevin Orozco aboard while Besame Mucho with Alex Cruz ran 3rd and Ididntseethatcomin completed the super. The $1 Valdes daily double paid $16.80 and the Kay Cooper exacta returned $9.00.
6 ran 5-furlongs in the 3rd and the field was well split by the betting public with 5 of the 6 between 2-1 and 6-1. It was another just off the pace run that took the money when Me Gusta Luna and Silvio Amador sat behind Nation's Belle with Kevin Orozco and surged past Belle in the final yards and pull away for a 2 length win. Mu Gusta Luna went off at 3-1 for owners Rancho Viejo and Lisa Baze and trainer Rigoberto Velazquez scoring his 2nd win of the season. Nation's Belle was a clear 2nd, Meteor Shower with alex Cruz ran 3rd and Sensible Lute was 4th. The 1st 50-cent pick 3 of the day actually paid a decent $49.70.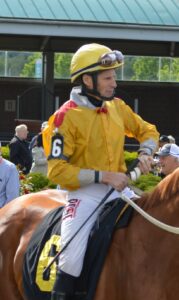 The 4th race saw 7 break from the gate at the 6-furlong distance and Emerald Downs veteran Jose Zunino got his 1st win of the season on Tribal Impact with a nifty run up the rail in the stretch to catch front runner and 2-1 favorite Famous Rock Star with Alex Cruz in the final strides. Minoso and Luis Negron ran 3rd with Candied Lute 4th. At 8-1 Tribal Impact returned a healthy $18.80 on the $2 win and $29.80 on the old fashioned $6  combo. Tribal Impact owned and trained by Jesus Garcia getting his 1st win as well as both owner and trainer also capped a $622.20 50-cent Pick 4 pay-out.
The 5th race was 5 1/23-furlongs with 6 starters. Silvery Orb the slight 2nd 2-1 favorite would break 2nd behind the 2-1 favorite Miss Dynamic . Jose Zunino again patient aboard Orb and pulled even with Miss Dynamic and Alexis Valdes at the 1/8th pole and edged away for the 1 1/2 length win. Miss Dynamic was 2nd while Dads Estrella with Kevin Radke was 3rd and Aliceshouseofheart was 4th. Silvery Orb is owned by James Carlin and trained by Tom Wenzel his 2nd win of the season. The Jose Zunino $1 daily double paid a solid $59.00.
The 6th race saw an old friend of Emerald Downs and former riding Champion Isaias Enriquez get his 1st win since coming back to the Auburn oval and did it on an Emerald regular 9-year-old Pistol Power at 6-1. Pistol and Enriquez went straight to the lead but was pressured by Atomic Candy but shook off that challenger turning for home but then had to deal with a fast closing New Eagle with Alex Cruz who poked his head in front near the 16th pole. Enriquez asked and got more from the wiley old Pistol Power who came back on to win it by a 1/2 length over New Eagle. Outright with Alexis Valdes was 3rd and Lookin for Eight finished 4th. PP owned by Lisa Baze and S and M Stable gave trainer Rigoberto Velazquez his 2nd win of the day and capped off a big 50-cent pick 4 of $1,440.40.
Former Emerald Riding Champ Isaias Enriquez gets his 1st win of the season
8-horses broke from starter Mark Gibson's gates in the 7th and Luis Negron went straight to the front with 4-5 favorite Ms Parkside. They opened up an early 3-length lead with 8-1 You Go Girl and Alex Cruz sitting in 2nd. Those 2 would lead start to finish but Ms Parkside had to dig in as You Go Girl came at her at the top of the stretch but a very game Ms Parkside never let Girl get by and held on by a neck at the wire. Former Stakes winner Ms Lynn with Kevin Orozco came flying late from last to snag 3rd place at 28-1 and 16-1 Oreo's Dream took 4th. H. M. A. Stables were the winning owners and Justin Evans the winning trainer as Ms Parkside ran the 6-furlongs in a quick 1:09.93. The $1 superfecta was good for $252.70.
And in the finale, jockey David Martin got his 1st win of the season with a front running effort aboard 4-1 Predication. Martin and Predication quickly jumped out to a 2 length lead and won going by over 4 lengths away never being challenged the entire 5 1/2-furlongs in a time of 1:04.09. Teachersbugsaroo with Kevin Radke started 2nd and finished a clear 2nd while 19-1 Validate with Jennifer Whitaker rolled up for 3rd, 15-2 Let George Do It was 4th and 9-2 Nation of Faith completed the Super Hi-5. Predication is owned and trained by Howard Gibson. The 50-cent Super Hi-5 paid $1,010.75 and the 50-cent pick 5 was good for $2,125.40.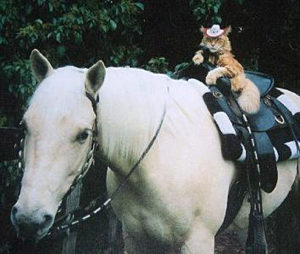 Weekend Round-Up
Corgi's Corgi's Corgi's
This last week the Promotions department took entries for this year's running of the Corgi's set for Sunday, July 23rd. We talked with Promotions Manager Gary Dougherty who said they had an incredible number of entries but only 80 could be allowed in and they did the blind draw live on Facebook.
ESN talks with Emerald Promotions Manager Gary Dougherty on the Corgi's
Stewards Review
The double DQ in the 7th race was very confusing and hopefully bettors did not throw away winning tickets. To many it was obvious there should be an Inquiry at the start of the race it was way more than a little bumping and jostling with the eventual named winner squeezed back to last place. Stand To did well to run on for 3rd and then got rewarded with the win.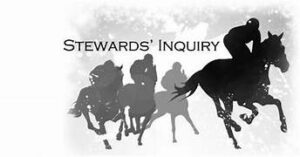 However, there simply has to be better communication and we would 1st urge the Stewards and the WHRC to get rid of the confusing "Stewards Review". It used to be an objection from a jockey or trainer would get the Stewards to take a closer look and an Inquiry is the Stewards wanting to take a closer look, hence the word "INQUIRY". There is no need for another level of taking a closer look.
Also, in my view there is nothing wrong and frankly I would appreciate anytime the Stewards are looking closer to post the Inquiry sign, take a look and then make their decision and if it doesn't change the order then cool at least we know they looked and didn't think it changed the outcome.
There were many mistakes that led to and I mean this literally as I saw 3 people digging through the garbage cans trying to find a ticket they threw away. The 1st was not communicating well enough for announcer Bill Downes to pass on the information to ticket holders. When no Inquiry sign was posted after the race many of us were stunned. Then Downes announced the trainer objection of the 4th place horse against the 3rd place horse. Downes then said specifically this did not involve the top 2 finishers. Downes would simply not have said that if he had known there was another review going on. So if you had win and place money on the 3rd and 4th place horses some likely threw away their tickets figuring there was no way they would be moved up to 1st or 2nd.
While this review was going on we could see on the video screens the Stewards looking at the start of the race but the objection was for alleged interference in the stretch. But no announcement that the review was going further which indicates to me Downes was not informed of what they were actually looking at. Then you had to be alert but the Inquiry sign did get added to the objection but only on the tote board and it literally looked like this OBJ/INQ. If you didn't know what that was or didn't see it you'd have no idea the review was now apparently a full Inquiry and even if you did recognize it was now an Inquiry you would have thought they agreed with the objection as there was no communication ever that the top 2 finishers were being looked at.
After several minutes, Downes announced in what sounded like a bit of a surprised voice that there was a double disqualification and the Stewards took down the top 2 finishers and placed them 2nd last and last moving everyone else up and in my view the CORRECT call. So now those who bet the 3rd place Stand To to win and place had winning tickets if they still had them and the same for place tickets on Mahi Mahi and show tickets on Upper Room not to mention all of the exotic bets that may have been discarded.
Yes I know, you shouldn't throw away your tickets until it's official and in fact a great habit is too keep all your tickets and at the end of the day take you losing ones and run them through one of the SAM machines to make sure you didn't miss something. That part is on the bettor.
However, in this case it was awkward and embarrassing and needs to be fixed. We know this is a difficult job and our Stewards work hard at being as fair as possible and in fact as I said I believe they got the call right. Both of those horses should have come down and it was the right call. But the journey to that call is what needs to be cleaned up.
All of this is from a bettors perspective, I did not talk with or seek to talk with anyone involved including any of the Stewards, Bill Downes or anyone from the commission. This is all from my perspective and even if I am wrong in how some of the communication was handled internally that isn't my point. The point is racing is already a difficult game and it should be the goal to have pertinent information as available as quickly and loudly in this case as possible so people don't throw away winning tickets and then can't find them and then don't come back.
My advice with is not worth much admittedly by drop the stupid Stewards Review it is confusing and unnecessary. Either call an Inquiry or not so everyone knows immediately you are looking at something in this race that could change the outcome. Sometimes change is good trying to make things better but…. sometimes things are just fine the way they are.
In the Saddle
Luis Negron led the weekend with 4 wins at a 24% win rate while 4 riders doubled including Kevin Radke, Alexis Valdes, Jose Zunino and Isaias Enriquez. Kevin Orozco got his 1st winner of the meet but finished the weekend 1-3-3-2 from 10 rides or a 90% superfecta finish. Radke hit 77% top 4 while Zunino was at 75%, Silvio Amador 71% and Alex Cruz also at 71% top 4 finishes.
From the Barn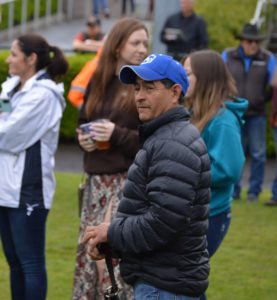 Rigoberto Velazquez had a big weekend with 3 winners from 6 starts and a 2nd. He is 3-1-1 from 9 starts on the year. Justin Evans was a double winner pushing him to the top of the trainer standings with 6 wins and a 6-1-4 record from 20 starts. Kay Cooper got her 1st win of the season along with Tim McCanna and Howard Gibson.
Prominent trainers still looking to break the ice include Frank Lucarelli the all-time leading trainer at Emerald Downs, Jeff Metz, Howard Belvoir, Charles Essex, Robbie Baze and Alan Bozell to name a few. I think I'd be looking hard at their entries over the next few days I can't see this crew held back much longer.
From the Owner's Box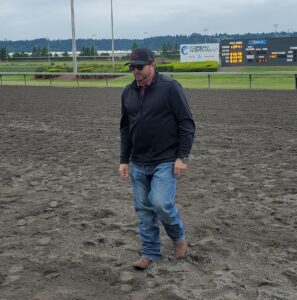 Well talk about your Daily Double, Justin Evans also leads the owners tied with John Parker for 1st each with 3 wins but Evans leads in total earnings with $31,170 to Parker's $24,420. This could be quite a contest for the top of the owner's standings this year it will be fun to watch as we get into the 2nd month of racing here in a week.
HMA Stable and Remmah Racing are the only 2 other owners with multiple wins with each having 2. Now there are some folks that have 2 wins but are part of different groups so it is not counted that way. It is counted by the exact ownership of each horse.
www.elisportsnetwork.com