6/5/2023
(Auburn, WA) Newcomers Jockey Luis Negron and trainer/owner Justin Evans have served notice early on that the Championships will go through them. The pair combined for 4 wins out of the 7 races on Saturday. 41 horses ran in the 7 races for a per race average of nearly 6.
On Sunday, there were 9 races with 49 total starters with 3 late scratches. This averaged 5.4 starters per race and for the weekend 90 starters for 16 races an average of 5.6 per race. Carlos Montalvo tripled on Saturday while Negron and Evans added another win to their weekend total.
It was also Family Fun Days with events in the park and an on-track race for kids.

Let's get to Sunday's races:
8th Race Feature Race "The Muckleshoot Casino Purse"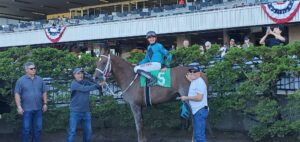 After a late scratch left 5 to go 5 1/2-furlongs in the Sunday feature race it was the popular Slack Tide who drew the most interest with Kevin Radke aboard at 4-5. As the gates opened Zippen Sevenz with Alex Cruz went to the lead from the outside and 9-1 You Go Girl with Kevin Orozco locked in on the rail. The 2 were head and head but set soft fractions as the Slack Tide began to rally on the inside but Lets Declare Peace loomed up on the outside.
As this foursome made their way down the stretch no one was giving an inch and in fact the favorite Slack Tide was the first to bow out and finished 4th. You Go Girl dug in with Zippen Sevenz and it looked like those two would go start to finish when Jose Zunino on Lets Declare Peace set 5-year-old mare down for the drive and came flying late on the far outside to get the leading pair by a head. You Go Girl just missed and was s2nd, the 12th place of the year for jockey Kevin Orozco and a nose back was Zippen Sevenz.
Lets Declare Peace stopped the timer in 1:03.52. Lets Declare Peace races for Chad and Josh and is trained by hall of famer Frank Lucarelli. Lets Declare Peace improved to 6-2-4 from 21 starts a win percent of 29% and earned $16,240 to push her career earnings to a $131,641. Lets Declare Peace paid $9 on the $2 win. Coupled with 9-1 You Go Girl the $1 exacta paid $22.70.
Winners Circle Ceremonies with Joe Withee
1st Race
A scratch left just 4 to go postward in the opener on Sunday and 2nd choice My Moondancer with Kevin Radke drew away to win with complete authority. Radke and Moon sat 3rd early behind race favorite at 4-5 Miss Mensa with Alex Cruz while 7-1 longshot R Happy Place with Alex Anaya pressured 2nd from the outside and Lily Pad Lake got off a step slow in the 5 1/2 furlongs to trail early. Radke didn't waste much time as her took the lead headed into the far turn and never let up pulling away to an easy win. Miss Mensa held 2nd while Lily Pad Lake with Carlos Montalvo closed to be 3rd. My Moondancer stopped the clock in 1:04.77 and races for Carter James and is trained by Jill Soranno. This was Soranno's 3rd win of the season from 9 starts.
ESN talks with trainer Jill Sorrano
The 2nd race was 1 trip around going a mile with 5 in the gates. #3 Supermax with Carlos Montalvo was pounded down to the 1-5 odds-on favorite and pulled off the win but not in the usual way. Montalvo had Supermax out near the lead with longshot Let George Do It and Charlie's Man with Isaias Enriquez. Then on the far turn it looked like Supermax was done as Montalvo dropped back severely  only to get off the rail and re-rally to run down My Dad Is Thirsty with Alexis Valdes in the final 16th of a mile. Wesgterberg with Kevin Orozco got off to a slow start and was far back but did get up for 4th. Supermax races for George Todaro and is trained by Tom Wenzel and ran the 1-mile in 1:39.09. The 1-5 favorite paid $2.60 on the $2 win.
2 late scratches dropped the field 4 and also dropped the show betting. He's A Flyin with Luis Negron was the favorite as Negron was coming off a 4-win day on Saturday. #5 Validate with Jennifer Whitaker was 2-1 and turned out to be sitting on a big run and win. Whitaker sat 3rd while He's A Flyin and Coastal Cruiser battled it out on the lead all the way to the top of the stretch. He's A Flyin shook free from Coastal Cruiser but Validate was slowly closing the gap and swung to the outside to run down and win clear over the tiring favorite. Alex's Dream with Alex Anaya closed from far back to get 3rd. Validate ran the 6 1/2-furlongs in 1:17.98 and is owned and trained by Howard Belvoir. Both Belvoir and Whitaker broke the ice here in the 2023 season with their 1st win of the year. Validate paid $6.20 on the $2 win.
4th Race
6 went 6-furlongs in the final leg of the 1st pick 4 of the day and it stayed true to form with another odds on choice winning as Reign of Speed with Carlos Montalvo roared down the stretch denying any late comers for his 2nd win on the day. Longshot Owwhatarush with Kevin Radke looked like he was going to make a strong bid but leveled ouot in deep stretch while Brannigan with Alex Anaya closed well from far back along the rail to get up and deadheat Owhatarush for 2nd and Royal Candy with Silvio Amador held 4th. Reign of Speed is owned by the Alvarez Racing Stables and trained by Sergio Alvrez who also got his 1st training win of the season.
No surprise here as the favorites keep rolling in and odds-on at 4-5 Zaccheus went gate wire of the 5 1/2-furlong dash with Kevin Radke aboard for his 2nd win of the day. Radke and Zaccheus set fractions of 21.99 and 45.68 and then won as he pleased down the stretch and stopped the clock in a time of 1:04.71. Dirt Road Dollars with Luis Negron ran well and closed to pass both Attorney Louis with Alex Anaya and Lago De Oro with Alex Cruz for 2nd. Lago De Oro nipped the lawyer for 3rd. Zaccheus also scored the 2nd win of the day for both owner James Carter and trainer Jill Soranno, Soranno also owns part of Zaccheus.
A field of 7 lined up for a 5 1/2-furlong run and the betting was well split with In the Vault as the 2-1 choice and then a pair of 5-2 shots but it would come down to the 2 hottest riders on the day as Carlos Montalvo on 6-1 Your Royal Coil and Kevin Radke on 8-1 Frisco Frills went nose-to-nose for the win with In the Vault and Isaias Enriquez just missing from the outside in a 3 horse blanket finish. Montalvo got 1st run turning for home while Frisco Frills made steady progress up the rail and In the Vault went widest of all. Montalvo says he felt both challengers coming and was just hoping to get to the line first and did just that. Frisco Frills ran a heartbreaking 2nd and In the Vault settled for 3rd while 14-1 Hollywood Mistress grabbed 4th at 14-1. Your Royal Coil also gave trainer Hilario Perez his 1st training victory of the season for owner Sergio Perez. Your Royal Coil ran the 5 1/2 in 1:04.64 and paid a weekend high of $15 for the $2 win. The tote board finally lit up with the $1 exacta paying $46.30, the 50-cent trifecta $99.15 and the $1 superfecta a hearty $751.30.
ESN talks with Carlos Montalvo after his 3rd win of the day
7th Race
An exciting finish for this 7 horse field going 6-furlongs and it was the stars from Saturday who collaborated 1 more time this weekend as leading rider Luis Negron and leading trainer Justin Evans posed for the 5th time in the winners circle. Negron was on 2nd choice Anna's Iron Man and went right to the lead and quickly cleared. Besame Mucho and 9-5 favorite Party Foul made up ground quickly and the 3 went into the turn together. Turning for home Anna cleared again but then had to hold off the closers of Executive Action with Isaias Enriquez, Abraaj Mirage and Alex Anaya and Western Rule with Jennifer Whitaker at 15-1. It looked like Whitaker and Rule may have poked their head in front of all of them at the 1/8th pole but then flattened out to 4th. Executive Action loomed large on the outside of Anna but Negron and 4-year-old gelding had more in the tank and prevailed narrowly. Executive Action held 2nd and Abraaj Mirage made his best run late and was within a 1/2 length at the finish. Race time was 1:10.80 and Anna's Iron Man is owned by Justin Evans along with Bill and Susan Tomasic for this group's 3rd win of the weekend.
9th Race
A field of 7 was supposed to break from the gate but #4 Dodropin got hung up on the gate and the stewards declared her a non-starter and all bets on her were refunded, a consolation daily double was paid and for the pick 3, 4, 5 and Pick 6 all received the betting favorite.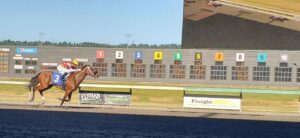 Meantime, Mo Connelly broke quickly with Silvio Amador aboard and the 4-1 4th choice quickly led by 2 lengths. 8-5 favorite Mean Sharon with Alex Cruz was 2nd, Mischief Mama and Carlos Montalvo was 3rd while Brite Tan and Alexis Valdes was 4th and Twitterati and Luis Negron were 5th early. This ended up being the classic boat race with the top 5 finishing exactly in that order except for Brite Tan passing Mischief Mama for 3rd. Mo Connelly blew them all away down the stretch winning by 7 1/2 lengths in a time of 1:10.52 for the 6-furlongs. Mo Connelly races for Horseplayers Racing Club, Rakoczy Racing and Saratoga West and trained by Jeff Metz. Mo Connelly handed 1 Jackpot Pick 6 player the whole pot of $5,209.54.
ESN talks with Silvio Amador
Saturday's Races
6th Race Feature Race "Fidelity National Title" Purse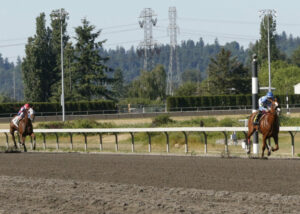 The public settled on Prime Example as their top choice in the Saturday feature race and an overwhelming odds-on 2-5 favorite. So how did the 4-year-old Kentucky bred gelding do? Well jockey Luis Negron sent him to the lead of the 5 1/2-furlong run and quickly separated themselves from the other 5 competitors.
This race quickly became a run for the minor awards as Prime Example carved out fractions of 21.74 and 44.68 for the half mile while building a 5 length lead. Negron kept Prime Example in his race and blistered the field with a 9 1/2 length win in a final time of 1:03.21. Prime Example was the 3rd win of the day for the duo of Negron and trainer Justin Evans who is also part owner of Prime Example with Bill and Susan Tomasic. Prime Example collected $8,120 for his win in Saturday's feature race.
Meantime, Mischievousholiday with Kevin Orozco made a solid run and ran down the rest of the field to grab 2nd place by a half length. 23-1 I Am Yours with Christina Rodriguez also closed well from last up the rail to get 3rd and capping off the top 4 was Agrigento with Carlos Montalvo. Despite the massive favorite winning and paying only $2.80 on the $2 win, the 10-cent superfecta returned a healthy $28.18 or $218.18 on the $1 bet.
1st Race
The duo got underway in the 1st race when Negron broke with Shesaheatwave 2nd behind Red Panty Night with Carlos Montalvo aboard and trying for back-to-back wins. Red Panty Night as the 2nd favorite at 9-5 battled hard all the way to the wire but Shesaheatwave as the 1-1 top choice wore down Red Panty Night to win by a 1/2 length. The duo was well clear of 3rd place Dance Lady with Alexis Valdes up and completing the superfecta was Noumea with Jose Zunino. Shesaheatwave races for Jose Silva Jr and trained by Evans and ran the 1-mile in 1:38.19. Shesaheatwave paid $4 on the $2 win.
Trainer Shelly Crowe has quite a streak going and after winning 3 races last weekend from 3 starts she ran that to 4-4 with a win in this race. Alex Cruz was aboard Tyche Awaits You with a perfect ride. Out of the gates in the 5 1/2-furlong race the 4-year-old filly was just a head back of Let It Reign at 7-2 with Silvio Amador. The 2 battled head and head until the top of the stretch when Tyche eased out to a 1/2 length lead and won by 3/4 of a length. Let It Reign ran a strong race and held 2nd b y 3/4 over 8-1 Dontforgetthesugar with Kevin Orozco while Calypso Princess with Kevin Radke ran an even 4th. 2-1 2nd favorite Tyche Awaits You stopped the clock in 1:05.74 and is owned by Shelly Crowe and Jay Richards.
3rd Race
Negron and Evans teamed up for their 2nd win of the day aboard Tennessee Moon in a 5 1/2-furlong race. The 2-5 odds on choice went straight to the front and simply ran as the 3-year-old filly pleased winning by 13 lengths. 12-1 Pista Girl with Kevin Orozco closed well from last to take a clear 2nd. Running 3rd was 6-1 Zeva Dee with Alex Cruz and 4th went to 26-1 Our Girl Ashley with Kevin Radke. Tennessee Moon is owned by Bill and Susan Tomasic and Justin Evans and finished in a time of 1:03.88. The 1st 50-cent Pick 3 paid just $7.10 as favorites ruled the day.
4th Race
Jose Zunino nearly pulled off a stunning upset in the 4th with a field of 6 going 5 1/2-furlongs. Zunino sent 13-1 Sensible Lute straight to the lead and opened a 4-length lead on the far turn. 3-1 Meteor Shower with Alex Cruz sat patiently in a stalking position and when they swung for home Cruz set Meteor Shower down for the drive and pulled even inside the 16th pole and pulled to a 1/2 length win stopping the clock at 1:04.76. Starry Beach with Silvio Amador closed well to be 3rd at 2-1 and 9-5 Short Journey with Alexis Valdes capped the superfecta. Meteor Shower is owned by Joseph Dragna and veteran trainer Charles Essex got his first win of the season. Even tho the top 3 favorites finished 1st, 3rd and 4th the $1 superfecta still returned a sweet $481.30.
6 went to the gate in this 1-mile run and the odds on 4-5 favorite Uncle Jeff went right to the lead and just continued to extend his lead to win handily by 6 1/2 lengths under Alexis Valdes. Uncle Jeff ran the 8 furlongs in 1:37.16 for trainer Jorge Rosales and Remmah Stables their 4th win of the season. Command Sgt Major a 10-1 outsider ran a solid 2nd with Rigo Sarmiento in the saddle while 2nd choice Spire and Kevin Radke ran 3rd with Marksman On Target and Alex Cruz were 4th. The 2nd Pick 4 of the day returned just $43.55.
7th Race
In the final race of the day it was Luis Negron and Justin Evans getting their 4th win of the day but did it getting up just in time. Kevin Orozco on Candied Lute was the 2nd favorite at 7-5 along with 10-1 Benny the Jet both with Jose Zunino went to the lead but Candied Lute then surged to the lead and was out by a length at the top of the stretch. Meantime, betting favorite Arthur Spooner had been sitting in 4th in a stalking position and got his momentum rolling up on the outside to nail Candied Lute on the finish line for the win. Benny the Jet held 3rd while 25-1 Orczy took 4th and 17-1 Commissioner David was 5th to complete the 50-cent super Hi-5. Arthur Spooner ran the 6-furlongs in 1:10.35 and owned by Evans and Ron Burner. Favorites ruled the day and the 50-cent pick 5 paid just $38.40.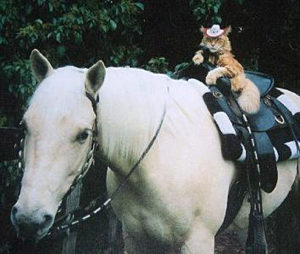 Larry's Week-end Round-up
It was Family Fun Days in the Park this past weekend and was capped off with the kids race on the tract and out of the starting gates on Sunday. Again showing Emerald Downs is a leader in family entertainment and is for everyone of all ages.
Kids Race
From the Saddle
Luis Negron continued his hot streak winning 5 over the 2 days including 4 of the 7 races on Saturday. Negron finished 5-2-0-1 from 13 rides for a win percent of 38%. Negron extended his lead in the jockey standings and is now 19-9-11-9 from 75 mounts and win clip of 25% and has a 5 win advantage over Kevin Radke and has won at least 1 race ion all 10 days of racing.
ESN talks with Luis Negron
Radke was shut for the 1st time on Saturday after running off 8 straight days with wins and then answered the bell on Sunday with a double and a nose away from his own triple when Frisco Frills just missed. 3-time defending Champ Alex Cruz was shut out on Sunday but did win a pair on Saturday to hit 10 wins. Carlos Montalvo doubled his win total with a triple on Sunday and moved into 6th place overall.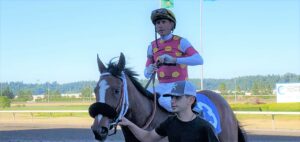 Silvio Amador waited until the final race on Sunday before getting his lone win of the weekend but that gives him 10 on the season and tied with Cruz for 3rd. Amador was 1-1-1-2 from the 7 mounts he had out of the 16 races. Alex Valdes had his worst week but yet still found the winners circle once to push his total to 9 wins in 5th place.
Jennifer Whitaker got her 1st win of the season with Validate and ran a 4th in her only 2 mounts of the weekend. Whitaker adds to her total as the winningest female rider in Emerald Downs history. Jose Zunino only had 4 rides this week and rode a superfecta with a win, a place, a show and a 4th. His win came in the Sunday feature to wrap up his 100% top 4 finish for the weekend.
ESN visits with Jennifer Whitaker after her 1st win of the season
Kevin Orozco continues to ride strong but simply can't catch a break yet as he added 4 more 2nd place finishes with a show and 4th from his 7 mounts, just missing a couple by a nose. Right now the nose bobs are not going his way but when they do don't be surprised if he goes on a big win run. Alex Anaya remain winless but continues to knock on the door as he rode 6 times and finished with a 0-1-2-2 mark and is now 0-4-2-4 from 16 rides on the season. Isaias Enriquez had 3 rides all on Sunday and Enriquez was 100% top 3 but just missed 2 wins and settled for a 2nd and a pair of 3rds. Isaias has ridden 25 this season and has 20 top 4 finishes for our highest top 4 finish rate of 80% and with his 5 wins is at 20% for the top position of the tote board.
Christina Rodriguez is still looking for her 1st Emerald Downs win. Rodriguez rode between 2012 and 2014 and then took a break until this season. Rodriguez only has 72 rides in her career with a 4-3-12 lifetime mark and did hit the board with a 3rd and 4th from 4 rides. And Rigo Sarmiento had only 2 rides but then was reduced 1 when his mount in the finale on Sunday was declared a non-starter after an issue at the gate. With his one ride he made the most of it running 2nd.
Full Jockey Standings
| | | | | | | | |
| --- | --- | --- | --- | --- | --- | --- | --- |
| 1) Luis Negron | 75 | 19 | 9 | 11 | 9 | 25% | 64% |
| 2) Kevin Radke | 74 | 14 | 14 | 13 | 16 | 19% | 77% |
| 3) Alex Cruz | 71 | 10 | 9 | 14 | 13 | 14% | 65% |
| 3) Silvio Amador | 45 | 10 | 8 | 5 | 9 | 22% | 71% |
| 5) Alexis Valdes | 44 | 9 | 8 | 6 | 4 | 20% | 61% |
| 6) Carlos Montalvo | 45 | 6 | 5 | 9 | 5 | 13% | 56% |
| 7) Isaias Enriquez | 25 | 5 | 6 | 7 | 2 | 20% | 80% |
| 7) Javier Matias | 26 | 5 | 2 | 2 | 4 | 19% | 50% |
| 9) Jose Zunino | 20 | 4 | 3 | 1 | 4 | 20% | 60% |
| 10) Kevin Orozco | 44 | 2 | 12 | 6 | 7 | 5% | 61% |
| 11) Jen Whitaker | 19 | 1 | 2 | 3 | 3 | 5% | 47% |
| 11) David Martin | 2 | 1 | 0 | 0 | 0 | 50% | 50% |
| 13) Rigo Sarmiento | 14 | 0 | 4 | 2 | 3 | 0% | 64% |
| 13) Alex Anaya | 16 | 0 | 4 | 2 | 4 | 0% | 63% |
| 13) Fr. Diaz-Lopez | 4 | 0 | 1 | 1 | 0 | 0% | 50% |
| 13) Jose Rodriguez | 6 | 0 | 1 | 1 | 1 | 0% | 50% |
| 13) Chrs Rodriguez | 8 | 0 | 0 | 2 | 2 | 0% | 50% |
| 13) Neptali Ortiz | 4 | 0 | 0 | 0 | 0 | 0% | 0% |
| 13) Jake Samuels | 4 | 0 | 0 | 0 | 0 | 0% | 0% |
| 13) Ken Deonauth | 3 | 0 | 0 | 0 | 0 | 0% | 0% |
| 13) Jose Ruiz | 2 | 0 | 0 | 0 | 0 | 0% | 0% |
From the Barn
Justin Evans certainly is the headline maker but there were several other trainers who had big weekends and some that broke the ice. Let's start with Evans who won 4 of the 7 races on Saturday and was 4-4 on the day. On Sunday Evans had 2 entered but one was a late scratch and he won with his lone start. So Evans is on quite a run, 5 starters and 5 wins for the 2 days. Evans top win was the feature race on Saturday with Prime Example. Evans tops the trainer standings with 15 wins from 39 starts hitting 38% into the winners circle.
Shelly Crowe is also on quite a run she had just 1 entered this weekend and won on Saturday's 2nd race with Tyche Awaits You and she now has a 4 in a row string going herself. We talked with Shelly about her fast start. Crowe has only started 7 horses and her win percent is 57% but her top 3 finish rate is 100% with a 4-2-1 overall record.
ESN chats with Shelly Crowe on her 4 win streak
The only other trainer to win multiple races was Jill Sorrano who won 2 of her 3 starts on Sunday. She began in the 1st with My Moondancer and then the 5th race with Zaccheus. Sorrano is now 4-2-1 from 12 starts with a 33% win rate and 58% top 3.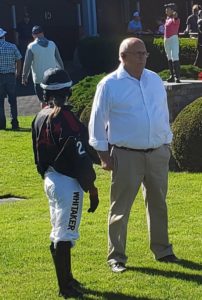 Our Ice Breakers of the week included a pair of old veterans with Hall of Famer Howard Belvoir getting his 1st win of the season on Sunday with Validate in the 3rd race. Charles Essex scored with Meteor Shower in the 4th race on Saturday for his 1st win of the season. Two others tabbed their 1st wins as well on Sunday, in the 4th Sergio Alvarez scored with Reign of Speed and in the 6th Your Royal Coil pulled off a win by a neck for Hilario Perez. This was Hilario's 1st career win as he began his training career this season at Emerald and has had 16 starters and now posts a 1-4-2 record.
Other Trainer's getting wins this week included the all-time leading trainer at Emerald Downs Frank Lucarelli winning the Sunday's feature with Lets Declare Peace, Jeff Metz got his 2nd win of the season after a string of 2nd's. Metz won the finale on Sunday with Mo Connelly, Jorge Rosales got a win on Saturday with Uncle Jeff in the 5th and veteran tom Wenzel got a win on Sunday in the 2nd race with Supermax.
Top 11 Trainer Standings by wins
1) Justin Evans 39   15-3-72
2) Jorge Rosales 24  7-3-3
3) Blaine Wright 22  6-3-4
4) Tom Wenzel 9  4-0-2
4) David Martinez 21  4-4-1
4) Shelly Crowe 7  4-2-1
4) Jill Soranno 12  4-2-1
8) Frank Lucarelli 23  3-6-4
8) Vince Gibson 25  3-5-5
8) Rigoberto Velazquez 13  3-2-2
8) Debbie Peery 4  3-0-0
From the Owners Box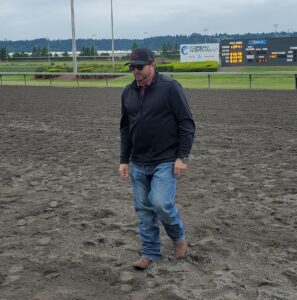 No one was hotter than the combination of Justin Evans with Bill and Susan Tomasic who recorded 3 wins over the weekend. Justin Evans also had a solo win and is now in 2/3's of the 3-way tie for top owners by wins. Evans and the Tomasic's took 2 on Saturday with Tennessee Moon and in the feature with Prime Example. They won on Sunday with Anna's Iron Man. Evans also won a race with Ron Burner in the 7th on Saturday with Arthur Spooner. Jose Silva Jr won the 1st race of the week with Shesaheatwave which was Evans only training win without a piece of ownership. Overall out of Evans 15 wins he either outright owns or has a piece of the ownership of 10 of those winners.
Remmah Racing picked up their 4th win of the season with Uncle Jeff on Saturday to create the 3-way tie for the top owner by wins with Justin Evans, Justin Evans with the Tomasic's and Remmah Racing.
James Carter is close to being in that top 4 with parts of 4 wins. Carter had 2 wins on Sunday, he won with My Moondancer in the 1st and then shared ownership with Jill Soranno on Zaccheus who took the 5th race. Carter now has 2 wins of his own and 2 wins with Sorrano. Longtime owner and racing supporter George Todaro got his 2nd win of the year with Supermax in Sunday's 2nd race.
Then there was a slew of 1st time winners including Howard Belvoir on Sunday with Validate, Shelly Crowe got her 1st win as an owner with Tyche Awaits You on Saturday,  Jose Silva Jr won the 1st on Saturday with Shesaheatwave, Joseph Dragna won Saturday's 4th with Meteor Shower, the Alvarez Racing Stable won the 4th on Sunday with Reign of Speed, Sergio Perez took the 6th with Your Royal Coil, the Horseplayers Racing Club with Rakoczy Racing and Saratoga West won the finale with Ms Connelly on Sunday and former Owner Champion Chad and Josh got their 1st win in the feature race on Sunday with Lets Declare Peace.
Top 4 Owners by wins
1) Justin Evans     4
1) Justin Evans, Bill and Susan Tomasic     4
1) Remmah Racing     4
4) John Parker     3
**9 Owners have 2 wins each
Top 5 Owners by Earnings
1) Justin Evans $42,340
2) Oak Crest Farm $33,210
3) George Todaro $32,950
4) Luciano Medina $31,020
5) Justin Evans, Bill and Susan Tomasic $30,540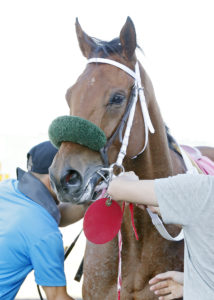 Claims
Here are the claims dropped from this weekend with we believe the most claims in a day on Sunday so far this season.
Saturday
Race 2 Tennessee Moon was claimed by Mort Robbins and trainer Robbie Baze for $8,000
Race 4 Starry Beach was tagged by Jane Catherine Maller for trainer Jeff Metz for $25,000
Race 6 Prime Example went to owner Scott Herbertson and trainer Tena Birdwell for $15,000
Race 7 Candied Lute was taken by Dawn Spillman and trainer Jorge Rosales for $2,500
Sunday
Race 1 My Moondancer claimed by Rosales Racing F1 and to trainer Jorge Rosales for $2,500
Race 3 He's A Flyin was tagged by owner/trainer Justin Evans for $5,000
Race 5 Zaccheus was claimed by Gary Lusk for trainer Vince Gibson for $5,000
Lago de Oro was red tagged by Hon Cheung Kim and goes to the barn of Luciano Medina for $5,000
Race 6 In the Vault will head to trainer Rigoberto Velazquez's barn for new owners John Sneesby and Lisa Baze  for a price of $15,000
Race 7 Besame Mucho was taken by Justin Evans, Bill and Susan Tomasic and will be trained by Evans for $8,000
Race 9 Mean Sharon was claimed by Horseplayers Racing Club and Saratoga West for trainer Jeff Metz for $3,500
Boundforjamaica's new owners are Paddock Partners and Rage for trainer Joe Toye for $3,500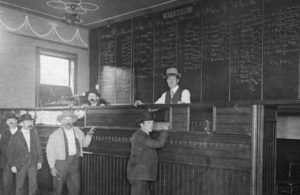 The Betting Window
How to make money when favorites dominate
Saturday was a tough day to make money with favorites winning 5 of the 7 races and 3 of them odds-on  and 2 of them paying just $2.60 and $2.80. The other 2 winners were 2-1 and 3-1 with the high $2 win paying $8.20. This wiped out all the "horizontal" bets from the daily doubles to the pick 6 Jackpot.
Only 2 daily doubles paid more than $10, one was 14-bucks and the other $10.70. The 50-cent pick 3's all paid less than $12 except for one that returned $22. The 3 pick 4's paid $35, $43 and $22 and the pick 5 returned a measly $38.40. The 20-cent Jackpot pick 6 ended up being the best bet of the day as far as the "horizontal" bets as 6 of 6 paid $49.08 with multiple winners so $2,370 carried over to Sunday.
Money was to made on Saturday with place bets and the vertical bets as several big odds came in underneath boosting those exactas, tri's and supers. In the 3rd race 12-1 Pista Girl placed and paid $6.60 on the $2 place with the 2-5 Tennessee Moon winning. In the 4th race Meteor Shower won and paid the days highest win pay-out of $8.20. 2nd place went to 13-1 Sensible Lute which paid a nice $11 to place but combined with 2-1 Starry Beach and 9-5 Short Journey the 10-cent super paid $48.13 or $481.30 for the $1 pay. The 50-cent trifecta was good for $74.40 or nearly $150 for the $1 bet, even the $1 exacta was solid with a $52.40 return.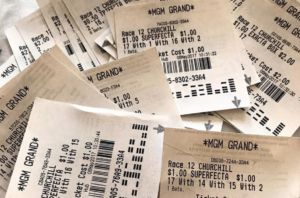 A few chances in the 6th race as well with odds on 2-5 choice Prime Example winning, 2nd favorite 6-1 Mischievousholiday running 2nd and 23-1 I Am Yours running 3rd in a 6 horse field along with 3rd choice also at 6-1 running 4th the 10-cent superfecta paid $28.18. You could have singled the favorite in the 10-cent super and gone all to all to all which would have cost you $6 and your return would have given you a $22 profit on a 2-5 favorite that paid $2.80 on the $2 win. Now expand that to a $1 bet which would have cost you $60 for a return of $281.80 or a $222 profit. Better yet you could have taken the favorite over the top 2 favorites with all with all which would have looked like this 6 with 1-2 with all with all would have cost you on the 10-cent bet $2.40 or on the $1 bet $24 and your profit is now $257.80. The 50-cent trifecta also paid well with a 2-5 shot on top of $46.40.
The 50-cent favorite with all with all would have cost you $10 and your profit is $36.40 and the favorite with the favorite over the 2nd and 3rd favorites would have cost $4 for a $32.40 profit. If you wanted to bet $20 to win on the favorite which would have gotten you $28 a profit of $8.
Or you could have bet the favorite with all with all bet 3 times for an $18 wager and gotten back $139.20 for a $121 profit for less money than your $20 win bet. Or for $20 you could have bet the favorite to the 2nd and 3rd favorites to all and had the trifecta 5 times for a return of $232 or a $212 profit on that same $20 bet. 
The key is hitting those longshots in that 2nd, 3rd and even 4th position when betting like this and if all 3 favorites come in then you could lose money on your bet but if you are stuck on betting a huge favorite there can be ways to maximize your profits.
Sunday finally some Prices!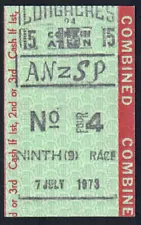 On Sunday it began where Saturday left off with 3 of the 1st 5 races won by odds-on favorites and the other 2 the 2nd favorites were winners. The 1st 50-cent Pick 4 paid $22 to show you how much it was all favorites. It all changed in the 6th when 6-1 Your Royal Coil won at 6-1 and paid $15 on the $2 win. This was followed by an 8-1 running 2nd for a $1 exacta pay of $46, then a 2-1 was 3rd for a $99 50-cent trifecta and 14-1 4th kicked up the 10-cent super to $75.13 or $751.30.
The 7th race had 2-1 Anna's Iron Man winning combined with the 6-1 Your Roil Coil paid an ok $1 daily double of $30. In the 8th, only 5 horses and 7-2 Lets Declare Peace paid $9 and capped off a solid 50-cent pick 3 of 6-1 to 2-1 to 7-2 paying $99.50.
In the finale 4-1 Mo Connelly won paying $10.80 on the win and capped off a big 50-cent pick 4 of $670.90, the 50-cent pick 5 was good for $1,379.65 and there was 1 winner in the 20-cent Jackpot Pick 6 that paid $5,209.54. The odds of that winning ticket were in order beginning with the 4th race 3-5, 4-5, 6-1, 2-1, 7-2 and 4-1. That paid over 5k!
Horse racing is complex game and there are 2 major parts of the game. #1 figure out who you think is going to win and be in the money and then #2 which is even more important and that's how do I bet this to best maximize profits. This is the challenge and there is no right way to do it and much of it is gut instinct. But just remember just because there isn't big $2 win pay-offs doesn't mean you can't win big money.
www.elisportsnetwork.com