6/5/2023
Updated 6/6/2023 to add WIAA official News Release at bottom of the page.
(Renton, WA) The WIAA is officially announcing tomorrow that the 2023 Football Championships will be headed to Husky Stadium this coming December. This will be a 1 year trial period. The WIAA will go back to a 2-day event and will be Friday, December 1 and Saturday, December 2. However, they will play 3 games on each day with 11am, 3pm and 7pm kick-off times.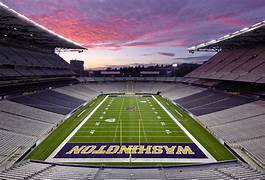 ESN talked with WIAA Executive Director Mick Hoffman who say Husky officials were aggressive in getting this to work. They are going with the 3 games on each day plan because there will still be some locker room scheduling issues, if the Huskies are still playing then their locker room won't be available and they have traditionally hosted NCAA Volleyball which would also cut down on available space. The extra time between games helps in allowing teams to get cleared out before the next teams come in.
The WIAA has been searching for a new permanent home for the Football Championships after they were forced to leave the Tacoma Dome because of the renovated seating. The Dome wanted to be more of a concert venue and when they changed the seating it made viewing football games especially difficult and coupled with the rising cost of renting the Dome and on top of that the worn turf that was a safety issue the WIAA had no other option but to exit from the Tacoma Dome. The past 3 Championships have been played at 3 high school stadiums in Puyallup at Sparks Stadium at Mt Tahoma HS and at Clover Park HS.

There is no other covered arena that can handle a full football field so the options became Husky Stadium and Lumen Field where the Seahawks play. The Seahawks have made it clear they are not interested in hosting the High School Championships which left the Huskies. Hoffman says the Huskies have reduced the cost significantly to allow the High School Championships and there is still work going on to reduce those costs further.
This will be a 1-year trial and they will assess the pros and cons for both sides after this year and then see if a long term partnership can be worked out. We are told if they return to the Husky Stadium the schedules will likely be flipped with the games on Friday going to Saturday and Saturday to Friday but the times will remain with the B schools at 11a, 1A and 2A at 3pm and 3A and 4A at 7pm. 
This year the schedule will be:
Friday, December 1
11am 1B Championship
3pm 1A Championship
7pm 3A Championship
Saturday, December 2
11am 2B Championship
3pm 2A Championship
7pm 4A Championship
Official WIAA News Release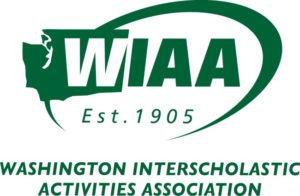 State Football Championships to be Played at Husky Stadium in 2023
RENTON, Wash. (June 6, 2023) – The WIAA Executive Board approved Husky Stadium to host all six State Football Championship games for the 2023 football season, the Association announced Tuesday.
 
The move will spread the championships over two days, Dec. 1-2, with three games occurring each day. The 1B, 1A and 3A classifications will play on Friday while the 2B, 2A and 4A classifications will play on Saturday. Individual game times will be finalized at a later date.
 
"We are thankful to the University of Washington Athletics leadership team for their continued support and allowing students to make lifelong memories at a world-class facility," said WIAA Executive Director Mick Hoffman. "We are hopeful that this format will provide a positive experience for the schools involved and will be embraced by the Washington football community."
 
The venue and format were approved on a one-year trial basis, with plans to rebid and find a consistent home for the 2024-28 classification cycle.
www.elisportsnetwork.com