6/9/2023
Her is our 4th edition of the weekly Jockey Power Rankings. Again, a reminder that this is all based on the past week or two, not the overall season. Luis Negron holds the top spot for the 2nd week in a row after a huge 4 win Saturday and 5 win weekend. Let's get to the Rankings!

Luis Negron has now won a race on all 10 days of racing and extended his lead in the overall standings by 5 with a total of 19. Negron won 4 of 7 races last Saturday and another one on Sunday to finish 5-2-0-1 from 13 rides for a 38% win rate and 62% in the top 4. Negron also took the Feature race on Saturday and had been red hot the past 2 weeks. He will have to cool off a touch for someone to overtake him.
Radke scored a pair of wins and kept him in the 2nd position by a smidge. He was 2-2-1-3 from 11 rides for an 18% win rate and 73% top 4. Radke nearly tripled on Sunday but got nosed out on Frisco Frills at a good price. Radke remains dangerous and we wouldn't be surprised if he goes on a run. Radke had won at least 1 race 8 days in a row to begin the season and was shut out for the 1st time on last Saturday.
The 3 time defending Champion doesn't feel like he has reached his stride or hit that hot streak yet but instead just keeps putting up very consistent weeks of work. Cruz got on board 13 this past weekend and won twice on Saturday and then got shutout on Sunday. Cruz finished with a 2-2-3-1 record with a win clip of 15% and superfecta finish of 62%. We believe Cruz is going to explode soon, keep an eye out for some good prices on him too.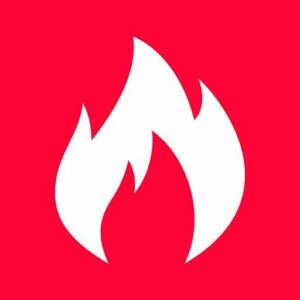 Our RED HOT Mover of the Week!
#4 Carlos Montalvo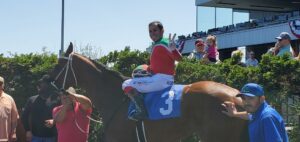 Carlos Montalvo is are biggest mover of the week jetting up 6 spots from #10 to #4. He was close to moving up to #2 but we want to see a little more consistency as he tripled on Sunday. But even more his overall top 4 finish percent also jetted up. Montalvo was 3-1-1-2 from 9 rides for a 33% win percent and 78% top 4. Another week like this and he could be knocking on the #1 door.
#5 Silvio Amador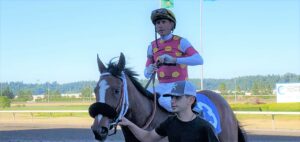 Amador is one of the newcomers this season that just keeps finding winners. He waited to the very end of the week this week to get his win in the 9th and final on Sunday but with 10 wins on the season he is tied with Alex Cruz for 3rd. Amador does it with far fewer mounts as well as he got 7 rides and got 1 of each with a 1-1-1-1 record for a 14% win rate and 57% on the board.
#6 Alexis Valdes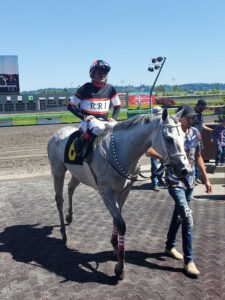 Alexis Valdes also got a win over the weekend and moves up one spot to #6. Valdes made the most of his 8 rides with a 1-1-2-1 record for a 13% win percent and in the top 4 at 63% of the time. Valdes has had a few break-out days don't be stunned if another one is coming.
Jose Zunino truly rode a superfecta with a 1-1-1-1 from 4 mounts. Zunino won the Feature on Sunday and jumps up 2 slots to #7. Zunino remains one of the most consistent and overlooked riders at Emerald. Do not keep him out of your exotics bets as he won 25% of his races and top 4 finish of 100%. 
Kevin Orozco has got a bug and watch out when he gets the cure, it's called 2nditis. Orozco did not win last week but he placed 4 times from his 7 rides and finished 0-4-1-1 for an 86% top 4 finish and a 57% exacta finish. We still expect a 2-3 win week coming soon for Orozco and you can get a good price too. His efforts kept him at #8.
#9 Isaias Enriquez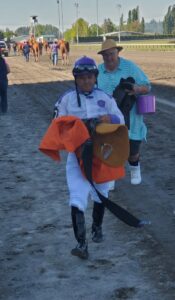 Isaias Enriquez also was winless last week but did not ride on Saturday and had 3 mounts on Sunday in which he finished with a 0-1-2-0 record, missing 2 wins by a neck or less. His trifecta finish for the week was 100%. Can't count him out of any race he rides in.
#10 Jennifer Whitaker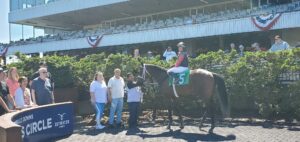 The Queen of Emerald Downs lady riders got her 1st win of the season this past weekend with an impressive win on Validate. the longtime veteran rider showed she is not done yet so watch out she will get her wins!
www.elisportsnetwork.com