8/12/23
College sports will look quite different by this time next year as conference realignment has drastically changed the landscape of every sport at the NCAA level. Dominos began to fall when Oklahoma and Texas announced that they would be moving to the SEC but not too long after that, the Pac-12 joined in on the realignment.
Of course unlike the Big 12, the Pac-12 has been completely diminished and as it stands now will be the Pac-4 after the 2023-24 seasons. USC and UCLA were the first to jump ship when they announced that they would be leaving for the Big 10. That created a hole in the ship that is/was the Pac-12 and many other schools abandoned the sinking vessel. Colorado was next announcing they are returning to the Big 12.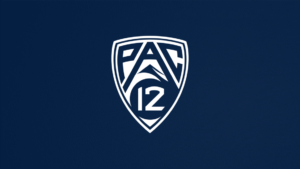 The Pac 12 looked like they might be saved with a deal with Apple streaming and on the Friday the remaining 9 schools were to sign an agreement to stay together the University of Washington and University of Oregon stunned everyone saying they too would be leaving for the Big 10 as well. Quickly following that announcement like in an adult version of Hungry, Hungry Hippos the Big 12 swallowed up  Utah, Arizona, and Arizona State leaving just four schools, Washington State, Oregon State, Cal, and Stanford.
The question now is what do the 4 remaining schools do? Word was that Cal and Stanford would get swept up immediately and the ACC was the target however the votes fell 1 short so the ACC is not offering a landing spot for the 2 Northern California schools. The "Pac-4" has now hired Oliver Luck, the father of former Stanford QB Andrew Luck as a consultant. Several options remain including the ACC changing their mind to the AAC potentially offering all of them a spot to the Mountain West expanding.

However, Luck has reportedly floated the idea of the 4 sticking together and after next year, the final year of the Pac-12 they would have up to 2 years to bring in 4 new schools and basically start over as the original Pac-8. Luck seemed to assure the 4 schools that it is not necessarily true that they must quickly jump into another league, just to be in a league. This drama will no doubt take some time to sort out.
We had the opportunity to chat with the legendary voice of the Washington Huskies, Bob Rondeau, about all the craziness going on and his feelings about it all. You can listen to the interview in its entirety as Rondeau talks with ESN's Paul Beattie and Matthew King who is also a WSU alum. Rondeau was very straightforward and frank answering all our questions from realignment, to the NIL deals, and of course the fate of the Apple Cup and Civil War rivalry games. You can listen to our phone interview with Rondeau below.
elisportsnetwork.com