8/30/2023
The Eli Sports Network has been preparing to go back on the air and we will with our 1st two broadcasts of the year on Thursday night with a pair of football games. We will be calling and live video streaming the Olympia Bears at Curtis Vikings and the Gig Harbor Tides at Spanaway Lake. Both pre-game shows begin at 6:45pm and kick-off is 7 o'clock.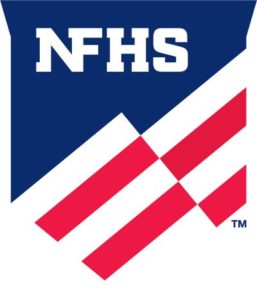 ESN streams live on the NFHS Network which is a subscription streaming service. The cost is $11.99 per month (30-days) or $79.99 for an annual pass. None of the NFHS games are pay-per-view and there is no minimum contract you may cancel at any time. Your subscription gives you access to all of the games Eli sports does along with any of the schools broadcasts and all of the automated streams on the pixellot cameras that many of the schools have but remember most of those streams do not have live broadcasters and are just a straight video stream.
Your NFHS subscription also gives you access to the replays of the games and in fact there is a 3-year window you can go back to watch in case you'd like to relive some great memories. The subscription gives you all of that for all games in the State of Washington and in fact in all 50 states where the NFHS is streaming. You can watch live any game in another state so if you have family members in California you can watch them live or on-demand. Maybe you are a huge U-W Husky fan and heard they are recruiting a kid in Utah, if that kids team is on the NFHS you can go watch. Or maybe you want to watch a celebrity kid play like LeBron James' kids, when their games are on the NFHS you can watch all for the one price per month or annual package. Link to subscribe on the NFHS Network
Eli Sports hopes that as many people as possible come to the games and watch the live action. There is no better entertainment value for your dollar than High School sports. Just think that only 2 years ago you could have watched Paolo Banchero play basketball for like $7. 2 years later Paolo is the NBA 1st pick in the draft and went on to be the NBA rookie of the year this past season. 

Eli Sports will be out to as many games as we can this season, last year we did a total of 1,375 broadcasts with nearly 750,000 device views. Of course we have no idea of how many people were watching or listening to those broadcasts so the actual number of viewers is significantly higher than the number of devices. The NFHS's tracking system also only counts a device once for each event. 
We love to see big crowds at the games and we know many people have now discovered they can go to the games and then come home and watch it again on-demand. ESN prefers to be the safety net for folks who can't get to the games and either watch live because they are out of town or they watch the on-demand at a later time. ESN also does a radio style broadcast because we have learned with the explosion of unlimited data plans that cell phones are now the transistor radio of the past and people working or driving or otherwise occupied are listening to our broadcasts so we want to accommodate those folks too with frequent score and time updates along with a description of the action.
Our broadcasts are focused on the positive, we focus on reporting the facts and we focus on the great plays these young athletes are pulling off on a weekly basis. We continue that positive approach when we write our follow-up stories with video highlights and photos and re-caps of each game we broadcast. You can find all of our coverage on our free website at www.elisportsnetwork.com.
Also, any pictures or videos on the Eli Sports Network are free for your personal use, you may copy and use any materials created by ESN for your personal use. Other media outlets are also allowed to use our materials without attribution. We celebrate our friends in the sports media still covering High School sports and if they need to use something we have covered we encourage them to spread the news of high school sports.
To subscribe to the NFHS Network go to either one of these links and get signed up today. They are links to the Thursday night games which gets you to the landing page to subscribe or you can subscribe to any of your games at any time.
Link to Gig Harbor at Spanaway Lake 6:45 Pre-Game, 7p Kick-Off
Link to Olympia at Curtis 6:45 Pre-Game, 7p Kick-Off
And here is the link to our broadcast schedule page to see which games Eli Sports will be covering: Link to Broadcast page
After Thursday nights games we will have 4 more games on Friday night  and we have next week all lined up and set to go. Here is our schedule through Saturday, September 9, as always it is subject to change, we try hard not to but sometimes issues come up and we don't have a choice. 
Football
Thursday, August 31
Gig Harbor at Spanaway Lake 6:45 Pre-Game, 7p Kick-Off
Olympia at Curtis 6:45 Pre-Game, 7p Kick-Off
Friday, Sept 1
Napavine at Adna 6:45 Pre-Game, 7p Kick-Off
Puyallup at Emerald Ridge (Sparks Stadium) 6:45 Pre-Game, 7p Kick-Off
Burlington-Edison at Tumwater 6:45 Pre-Game, 7p Kick-Off
Ridgefield at WF West 6:45 Pre-Game, 7p Kick-Off
Thursday, Sept 7
South Kitsap at Rogers (Puy) 6:45 Pre-Game, 7p Kick-Off
Friday, Sept 8
Graham-Kapowsin at Puyallup 6:45 Pre-Game, 7p Kick-Off
Curtis at Sumner 6:45 Pre-Game, 7p Kick-Off
Ballard at Eastside Catholic 6:45 Pre-Game, 7p Kick-Off
WF West at Lynden 6:45 Pre-Game, 7p Kick-Off
Saturday, Sept 9
Zillah at Tenino 1:45 Pre-Game, 2p Kick-Off
Volleyball
Tuesday, Sept 5
Union at Tumwater 6:45 Pre-Game, 7p 1st Serve
Wednesday, Sept 6
Olympic at Centralia 6:45 Pre-Game, 7p 1st Serve
Thursday, Sept 7
North Thurston at Tumwater 6:45 Pre-Game, 7p 1st Serve
Girls Soccer
Wednesday, Sept 6
Evergreen Lutheran at Napavine 5:45 Pre-Game, 6p Kick-Off
Thursday, Sept 7
RA Long at WF West 6:45 Pre-Game, 7p Kick-Off
Saturday, Sept 9
Archbishop Murphy vs Elma at Montesano 1:45 Pre-Game, 2p Kick-Off
Seattle Academy at Montesano 3:45 Pre-Game, 4p Kick-Off
Winlock at Tenino 5:45 Pre-Game, 6p Kick-Off
www.elisportsnetwork.com