9/1/2023
The 16th Power Rankings shows how things can get turned upside down in a flash. Last week's #1 Kevin Radke ran into a string of 2nd place finishes and did not get in the winner's circle for the week, the 1st time for Radke all season. Not getting a win knocked Radke from the top spot to off the rankings as we had 10 riders get at least 1 win. Alex Cruz and Luis Negron have been battling all season for the top rider championship and Negron came back this week winning the 1st 2 races of the week and scoring 4 overall. Cruz did one better and actually expanded his lead to 6 with a 5 win week.
Silvio Amador continues his consistent winning and placings with 4 of his own. Isaias Enriquez remains as reliable as ever and picked up a Stakes win out of his 2 victories this past week. Kevin Orozco has turned the corner and picked up a pair of wins along with Carlos Montalvo, Rocco Bowen was back with a win as was Neptali Ortiz. And the Queen of Emerald Downs, Jennifer Whitaker got a huge win in one of the Stakes. Let's get to week 16!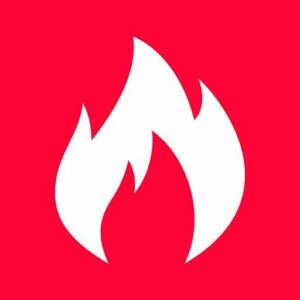 The Red Hot Mover of the Week!
#1 Alex Cruz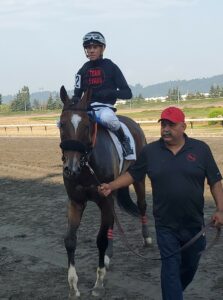 Alex Cruz was our RED HOT MOVER with 5 wins and expanding his lead in the Jockey standings trying to become the 1`st rider in Washington state history to win 4 straight riding titles. Cruz stepped up on Sunday with a triple to make sure he did not give any ground in the run for the top. Cruz finished the week with a 5-1-5-2 record from 21 rides for a 24% win rate.
The fact that Negron came out swinging this past week and put up a 4 spot and finishing with a 27% win percent and has been dealing with an injury that has hobbled him for several weeks after hitting the gates with his leg. Negron is battling hard and refusing to give in making the final 6 days fun to keep track of and see if he has one last big run in him. Negron was our Blazer of the week!
#3 Silvio Amador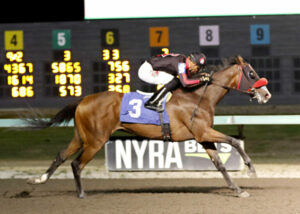 Silvio Amador slips one spot to #3 and if not for the circumstances that Negron is facing may have held onto the #2 spot just missing and also just missing the top spot with another win would have made it interesting as he went 4-2-2-2 from 16 rides for a 25% win clip and top 4 finish of 63%.
#4 Isaias Enriquez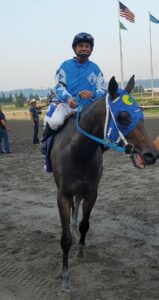 Isaias Enriquez is as steady and consistent as can be ands picked up one of the big wins of the weekend as well taking the Juvenile fillies with Special Diva. Enriquez holds onto the 4th spot with a 3-3-0-2 week from 14 starts for a 21% win clip and 57% top 4.
#5 Jennifer Whitaker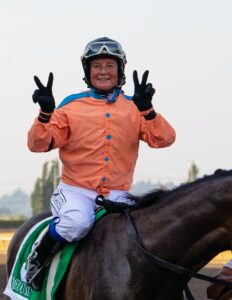 Jennifer Whitaker is the all-time leading female rider at Emerald Downs and every time she wins just keeps adding to that record so when you add to it with a Stakes win it's even more special. Whitaker blew the field away with Rimrock Lake in the Juvenile colts and geldings. Whit was 1-1-2-0 from 7 starts for a 14% win rate and 57% top 4, the Queen lands in our 5th spot.
Kevin Orozco keeps slugging his way through this season and picked up a pair of wins this past weekend from just 10 rides for a 20% win rate. One of the wins was also in the featured race. Orozco keeps picking up wins each week after a slow start this season.
#7 Carlos Montalvo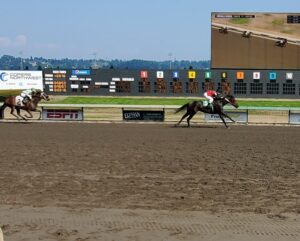 Carlos Montalvo another who is as consistent as you can find. When you count him out he comes flying in and picked up another pair of wins this past week. Carlos was 2-2-1-0 winning at a rate of 17%.
Rocco was back for Sunday and the Stakes races and had 1 win on the day but was close to a monster day with 4 places. Bowen finished 1-4-2-0 from 9 starts for an 11% win rate but a huge 78% superfecta finish.
#9 Neptali Ortiz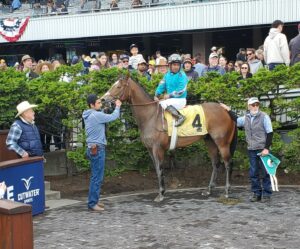 Neptali Ortiz went on a huge run earlier in the season and has since cooled off but still hits the board regularly but the wins have tough to find. He had 6 rides and got one home but as you can see you better not leave him off your trifecta and superfecta tickets as he was 1-0-3-1 from 6 starts that's 83% top 4 finish.
Jose Zunino does what he does and that's find ways to win. Zunino as always limited in chances was the 10th rider to get a win this past week to complete our top 10. 
www.elisportsnetwork.com