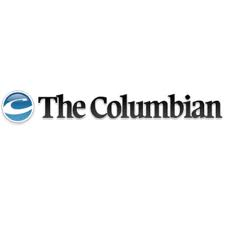 1/22/16

(Camas, WA) There was no questions last night could be called the battle of the Titans. The Warehouse at Camas high school was  packed with loyal fans of both schools. At the end of 32 minutes of the most exciting boy's action we have seen to date  Union defeated Camas 58-54. Union jumped out to a quick 23-11 lead at the end of of the first period of play. The half time score read 32-22 Union, but you knew Camas would mount a comeback, and that they did. The game really wasn't decided until the last three seconds.
The Titan's Nico Bricker had another stellar performance  in the win. It is what Nico does in the game that makes him so hard to guard. Points in the paint has been the main stay for Nico so far this year plus getting offensive and defensive rebounds time and time again. Cameron Cranston once again was the games leading scorer with 19 points followed by Bricker who tallied 12. With the win Union now has a three game lead over Camas.
For the home team Papermakers Ethan Unger led the scoring parade with 14 points followed by Jake Hansel with 11.
Union's league record now goes to 8-0, and 14-2 overall. Camas will fall to 5-3 in the league and 8-8 overall.
Paul Valencia of the Columbian caught last nights action and you can read his story by clicking here.