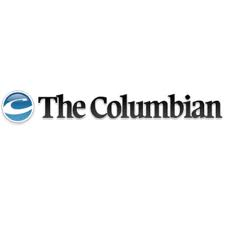 1/28/16
(Prairie, WA) Here is a quick recipe for a W. Let Michael Stockbridge go 7 for 8 from three  point range, and Greg Bernash get 15 and Seth Hall tally 13. The Falcons had a ten point lead after the first period and never looked back in this important conference win that now leaves the Falcons and Chieftains tied for the conference lead with 3-1 records.
The Falcons could do no wrong in last nights game as the Chieftains suffered their first league loss. The Chieftains had won the first game on a buzzer beater 47-44. That was fuel enough for the Falcons as they dominated all aspects of the game.

Andres Vickers would lead the Chieftain cause scoring 17 points.
Both team have two games left with common opponents in Ft. Vancouver and Kelso. If the Chieftains and Falcons win both games there would be a one game playoff at Ft. Vancouver. Date has not been set as of yet.
You can read Paul Valencia's account of last nights game by clicking here.