8-15-17
(ESN Headquarters) The Eli Sports Network has launched our newest and latest website that is even more user friendly than ever. First a little history, ESN began back in 2011 with idea of providing just the basics schedules, scores and standings and an audio stream to broadcast games.
We quickly learned there was another website handling the 3 S's and we were happy to allow them to move forward as we really wanted to do more traditional coverage. So we transitioned to more traditional coverage of stories and broadcasts but we were going to do it all. The traditional media's have begrudgingly been drug into the new era of media delivery but remain steadfast in focusing on their origins whether it be radio, newspaper or television.
We have taken a different view and we not only broadcast live games we also write stories, take pictures and last Spring added live and recorded video to our menu of options.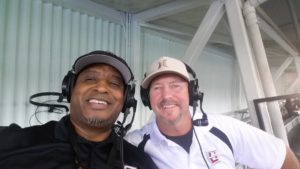 This is why we needed a new website, we needed our website to be more compatible with audio and video we also needed to desperately fix our delivery method to make it much easier for people to listen or watch with whatever device they use. The new website fixes that and now whether or not you have an i-phone, android, tablet, laptop or your home computer you can jump on with 1 touch and listen or watch.
We also have organized our lay-out more efficiently by sport and by the leagues we most often cover. Teams not in the most covered areas we still provide coverage and you can either search or go to the sport and the latest stories are always at the top of the page.
We are excited for the new year to start we will try to cover as many different teams and leagues as possible but please note as the season wears on we will choose games that look to be competitive and certainly have an impact on post season. Our website is always free and so are all of our audio broadcasts. No sign-up, usernames or passwords just get on and go.
As mentioned prior we have added video as well and that is the only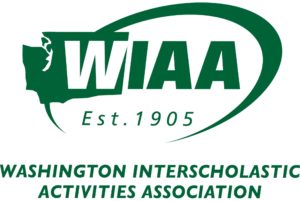 possibility of having to pay a fee to watch. We will have 3 video options and those will be determined by the home schools, Districts or WIAA. We will offer free live video on our You Tube or Twitter channels, recorded video on our You-Tube channel or live Pay-per-View on the NFHS Network. We are an official NFHS affiliate and they have the rights to live video stream all of the State Tournaments through the WIAA.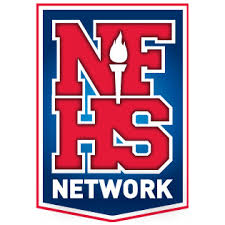 Through our NFHS affiliation we can also offer pay-per-view regular season games and District play-off games. The decision to do those games are totally up to the home school or District. Some of the reasoning behind the pay-per-view are schools do not want to have their gates impacted with a free live showing so games with an entry fee to get in will likely be pay-per-view. By the way we share the pay-per-view fee with the school. Other reasons are there are rights fees that are paid to live video stream or they are controlled by another entity.
ESN is completely supported by advertisers and we appreciate our users giving our sponsors as much attention as possible without them ESN does not exist. Last year ESN provided more than 350 live broadcasts and hundreds of thousands of printed words and thousands of pictures. ESN also does not require permission from athletes, parents or schools from using our materials. We appreciate attribution but it is not required, in other words if we happen to take a picture you love, copy and paste it is fine with us.
Welcome to our new site and get set for a big year in High School sports we are as excited as most of you to get this thing going! Be sure to keep up with us on our social media as well on Facebook and Twitter and we'll see you at the games!