9/7/17
(Auburn, WA) Current leading jockey at Emerald Downs Rocco Bowen had been keeping a sharp eye on Super Hurricane Irma in the Caribbean. Bowen is from the small island nation of Barbados which is in the far south of the chain of Caribbean Islands. Bowen's Mom, Dad, Aunt, Grandma and extended family still live on the island where his career as a jockey began 16 years ago.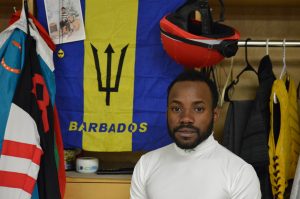 ESN talked with Bowen who said of course you're concerned because of the size of this storm and the recent devastation the smaller "Harvey" caused in Texas. As the week wore on it didn't appear Barbados would be in the path but Bowen said until Irma really went past you never know when these storms will change direction. Bowen was also concerned with just the outer edges of Irma hitting Barbados. Irma is packing 185mph winds but the far reaches of the storm are still hitting 80-90 which can cause significant damage.
Bowen says he calls home everyday and when early reports came in showing high winds and damage and reported as Barbados he knew the news had misidentified the island since his Grandma had told him it was sunny and there was no wind or even surf surge. The tiny 21-mile island is safe and so is Bowen's family.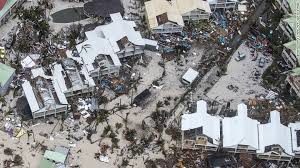 Bowen said while he is happy his family and homeland avoided disaster his heart goes out to his Caribbean neighbors including the island of Barbuda which was the one Barbados was mistaken for in the early news reports. It has been reported that 95% of the homes and buildings on Barbuda have been damaged or destroyed.
Bowen regularly sends money home to help his family and community and plans on making a contribution to the relief efforts that will sure be collecting as soon as Irma's rath has finished. Bowen hopes that people still in the path of the on-coming storm take heed from the devastation already caused by Irma and take care of themselves and family first.
Bowen's Mother and Brother are slated to come to Emerald Downs over closing weekend and will be in the Winner's Circle when Bowen is crowned jockey Champion. Bowen has announced this is his last year at Emerald Downs full time and will be moving his tack to Golden Gate. Bowen says it is time to take the next step in his career and this is the most logical step. ESN had done a spotlight story on Bowen and his journey from the Caribbean to Puget Sound and you can read that story here.
There are 6 race days left of live racing at Emerald Downs, the next 3 weekends with just Saturday and Sunday racing. Bowen will ride 5 of those days, this Saturday he will be at Hastings in Vancouver BC to ride a pair of Stakes races.
Bowen has pledged to donate $20 per win over his final 5 days at Emerald to the Red Cross Hurricane Irma fund. Eli Sports will contribute $10 per win. If you'd like to take the Rocco challenge e-mail us at ESN and let us know how much you would like to donate for every Rocco win over the next 3 weekends. Contact Paul at ESN at paulbelisportsnetwork@gmail.com Just let us know how much you'd like to donate and we will send you an e-mail after the final day with the total. You can then mail us a check or donate directly on Rocco's "Rocco's Win Challenge" Go-Fund-Me page by clicking on the Go-Fund-Me logo.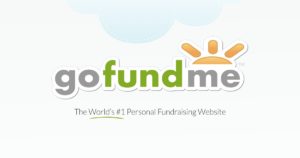 There are discussions on creating a place for fans to simply donate at the track as well. Anyone who wants to donate directly to the Red Cross Irma fund can do so on line just click the Red Cross logo for the donation page.