8/27/18
The kick-off to the 2018 High School Football season is this Thursday all across the state with a larger slate of games set for the traditional Friday night. The Eli Sports Network is getting set for a huge year with tons of coverage and even more post season and state tournament coverage than ever before in WIAA history.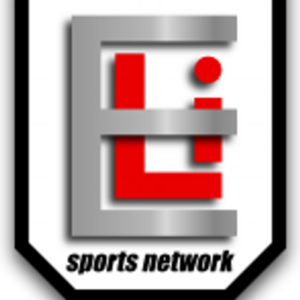 ESN has teamed with the NFHS Network and we have gone to an all video broadcast format. Our programming is exclusively on the NFHS platform and can be seen live but there is a cost. The cost to view live is $9.95 per month, like Netflix and that gives you complete access to not only the games ESN does but the whole Network throughout the State and all 50 states. If you don't want to pay the $10 buck a month no worries you can watch ALL of the content on the NFHS for free by signing up for a free account. Games and events that are 72 hours or older are free to watch over and over again.
Eli Sports Network is teaming with schools and districts to bring you games from Kent to Vancouver and all parts in between plus we have exclusive video deals with both District 3 and 4 for District tournament coverage.  We will be doing a large regular season schedule of football, girls soccer and volleyball games this fall. The winter we'll have boys and girls basketball and wrestling and in the spring baseball, fastpitch, boys soccer and and boys and girls track and field.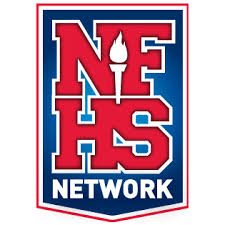 Our District coverage will be these sports and possibly more, simply as many as we can get on the air. Our State coverage at this time looks like this, football semi-finals in District 3 and 4, unsure of how many State Football finals we will get but at least 1. All State Volleyball and all State girls soccer and the 1B boys soccer tournaments. In the winter we will have the 1A and 2A boys and girls tournaments from Yakima and potentially half of the B tournaments, basically covering the court that has not had a camera on it unless whomever is covering half of the tournament expands their coverage. We are hoping to do a Sportscenter style coverage show of Mat Classic plus State Cheerleading, Dance, Drill and potentially band, choir, drama, girls bowling and gymnastics. In the spring we will have all 6 baseball tournaments, 4 state boys soccer tournaments, 2A fastpitch and we hope to add 3A fastpitch, B fastpitch and up to 4 golf tournaments.
Last year the Eli Sports Network completed about 320 live broadcasts and we drew 180,000 live viewers. This year we hope to hit 1,000 live broadcasts and 500,000 live viewers. We encourage you to jump on and at least create the free account with ESN/NFHS and that will give you access to all of our broadcasts and if you ever decide to subscribe it is an easy process. By the way, you can cancel at any time there is no time commitment so if you just want the month of September you can cancel at the end of the month for the 1-time charge. Additionally, our affiliates schools and district also receive a portion of the subscription revenue. Also a reminder the Eli Sports Network website is a free site and will remain free thanks to our sponsors.
Check our broadcast schedule regularly as games will be added or changed on a regular basis.
Here is an easy how to video on signing up for the ESN/NFHS Video Network.