8/30/19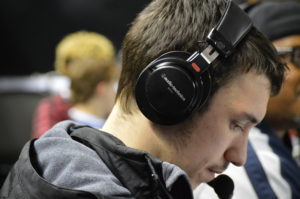 (Centralia, WA) The Eli Sports Network is exploding and we continue to pick up more sch0ol affiliates that we will be working with and our growth in covering most of the State Tournaments and Events we also need more people to jump in and help us get the games on the air. This is a great part-time opportunity and a chance to pick up a few extra dollars especially if you are already going to the games. Our coverage right now is from Kent to Aberdeen, Tumwater down to Vancouver. We also are in Yakima, Ellensburg and starting to stretch into Wenatchee and the Tri-Cities and further east.
Our biggest need is for some camera operators and no experience is necessary, we will teach you everything you need to know in less than 15 minutes. We are also looking for additional announcers that could also run a camera or the broadcast at the same time. At ESN we are big into multi-tasking.
You are not going to get rich by any means we pay $25 per game or a flat fee for an agreed upon number of games, this is most common when doing a tournament or event with multiple contests one after another such as the State Basketball Tournaments.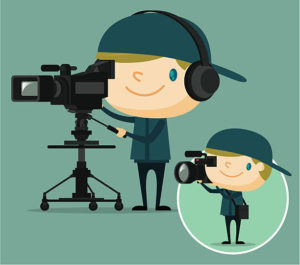 To jump in on this opportunity you will work as an independent contractor and receive the described compensation, Eli swag and a press pass. This is perfect for any high school sports fan, students and college students. You make your own schedule and game assignments are on a first come first serve.
If you have always wanted to be a sports announcer well we can help make your dream come true and get you on the air much sooner than you think. This is a great level to either learn or fulfill your dream. No long commitments only what you have time for in your schedule we will try to work you in as many games as you want to do.
We continue to look for full and part time media ad sales people this is a 100% commission only position so great for some part time sales, commissions begin at 30%! All of these jobs are also great potential fundraisers for teams or video-production classes as well. If you are a vidseo-production or communications, journalism or broadcast teacher at any level and are looking for more opportunities for your students we can either pay the students or your class. Both options are available.
If you are interested please reach out to Paul at paulbelisportsnetwork@gmail.com or call or text 360-269-4457.