Picks for 8/19 and 8/20/2020
Larry's Lucky Picks Week 9
(Katlama, WA) A $7 profit on Thursday night.Hope week 10 is a lot better!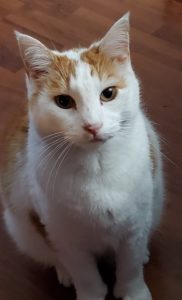 Larry's Season Total Bets
Total Bet: $44,843
Amount Collected: $46,803.50
Balance: +$1,960.50
Picks Seasonal Re-Cap:
181 Top Picks: 40 win, 30 place, 25 shows, 21 4th (22% win; 52% in the money; 64% in Superfecta)
183 2nd Picks: 30 win, 29 place, 25 show, 22 4th (16% win, 46% in the money, 58% in Superfecta)
181 3rd Picks: 19 win, 26 place, 26 show, 25 4th (10% win, 39% in the money, 53% in Superfecta
Top 3 Win: 49%
DAY 18
*Race 1 Quarterhorse Emerald Downs Distance Classic 870 yards 20k
2 Cm Once Ina Bluemoon 4-5 (Winner!)
I am not a QH expert like I am a thoroughbred expert…hahahaha, well in this case gonna go with the one coming in on a 2 race win streak, can go off at 1-9 I just want to be right.
4 He's A Bugin 2-1 (4th Place)
Top pick coming off 2 wins, this one coming off a 2nd and a 3rd should be right there.
5 Jess B 613 15-1 (Off the Board)
Why not take C-Fig on a shot.
*Race 2 Quarterhorse John Deere Stakes 350 yds 30k
8 Louisiana Bunny 7-2 (Winner!)
Going with Javier who will get on this one coming off a front running win. Matias can break and critical here like the outside post.
6 Coopers Best Card 4-1 (Off the Board)
A Los Al who won at Grants Pass on his way up to Auburn and comes in on a 2 race win streak.
5 Super Bowl Sunny Day 6-1 (3rd Place)
Another one that can certainly be there in this one a clean break is critical.
*Race 3 Quarterhorse Bank of America Championship Challenge 440 yds 40k
3 One Flyin Foose 7-2 (3rd Place)
After 4 wins in a row and then pinched and squeezed in last to lose all chance at the gate if clean at the start Foose will be flyin'!
9 Cm Boom Shakalaka 9-5 (Winner!)
Coming off 2 straight wins at Grants Pass on the outside advantage at the start.
6 Ima Five Bar Cartel 8-1 (Off the Board)
Ships in from Los Al coming off finishes of 3rd and 2nd and brings his jockey with him.
Race 4
6 Little Dancer 3-1 (3rd Place)
We get to the T-breds now and pretty competitive opener I will go with L-D a pair of 3rd place finishes and now 3rd off the bench sets up for best run yet with top jock Alex Cruz in the irons.
5 Gazing 5-2 (Winner!)
Just claimed by top trainer and top owner should be in the mix from start to finish.
2 Semi-Sweet 2-1 (2nd Place)
Coming off a strong win no reason she can't repeat.
Race 5
7 Slew's Legacy 5-2 (4th Place)
2nd out of his career after showing a little speed but then flattened out now drops in class in half. Outside post will help big danger.
2 Grey's Point 8-1 (Off the Board)
2nd out off a 2nd place finish with Guti aboard would certainly include in all exotcis.
1 Liberty's Finale 9-2 (2nd Place)
Was clear favorite in career debut somewhat disappointed but ran 2nd 2 lengths behind then stepped up to run in the Express Stakes and went from odds on to 46-1 and finished like a 46-1 shot. Now back at level he can bounce right back.
Race 6
5 Live a Good Life 9-2 (Off the Board)
As shined since coming to Emerald with a 2nd and a win. C-Fig and Rosales a dangerous duo will be tough here.
1 Norski 3-1 (Winner)
Trainer Howard Belvoir has 2 in here and Norski needs pace to run at look for him late.
3 R B Eye 8-1 (4th Place)
The other Belvoir entry will also came late if pace develops and collapses could it be a Pirate head exacta rolling over the top?
Race 7
4 West Coast Indy 2-1 (2nd Place)
Not much speed in here and Indy is coming off a big win who can sit close and will have first run. Believe he will have the lead at the 1/16th pole so if you are going to beat him it will have to be late in the game.
1 For Him 4-1 (Off the Board)
Another Rosales and C-Fig here again and may find themselves on the lead, he might be the one you have to overhaul late if left alone.
3 Scout Patrol 12-1 (Off the Board)
3rd off the bench and a big drop in class just might wake this guy up in this spot.
Race 8
10 Understated Beauty 8-1 (Scratched at the Gate)
Arrived in Auburn after running at GG and then a stop at Grants Pass where she woke up with a 4th and a win and now coming off a 4th at EmD can she repeat the pattern again? I think so.
1 Sophie's Dream 5-1 (Off the Board)
Lorenzo Lopez has ridden this filly in all 8 of her lifetime starts and has 2 wins 3 2nds and a 3rd so he knows the Soph-alope and just finished 2nd no reason she won't be in the trifecta again.
8 Sassy Edie 6-1 (2nd Place)
Really hesitant to select one with a rider 1 for 44 on the season but this was his 1 and did it at 37-1 if she can settle in mid-pack could make an impact late.
Race 9
7 Dr Bruce S 6-1 (Off the Board)
This 11-year-old always tries and just won his 10th career start so I can't help but want to root for this old Gray so I am gonna pick him too, this is mostly emotion but you gotta love Doc!
8 Dreamcatcher 4-1 (Off the Board)
Alex Cruz just won on Doc and decided to stick with Dream so I have to chase the Jock in this case right? He must feel this one has a great chance in this spot, so I will believe him.
5 Mr Takahashi 8-1 (Off the Board)
Shows up here and wins. Mr T loves to win his record is 19-13-8 from 52 lifetime starts and he loves Emerald where he has 18 starts and is 7-5-1, how can you not have him included?
Race 10
7 Omache Kid 9-2 (Off the Board)
The kid started off with 3 straight wins and then finished 2nd just 3/4's of a length behind  but Alex Cruz aboard for all 4 races is not on today, not sure why but the more than capable Javier Matias gets the ride would not surprise me here to see him get his 4th win of the season.
6 Assets Included 7-2 (Off the Board)
Comes out of the Lucarelli barn and he remains red hot along with the blistering hot Eddie Martinez could easily win back to back.
8 Owner's Prestige 5-2 (Winner!)
Early speed and coming off an impressive win, Blaine Wright training and Gary Wales riding would be no shocker that's for sure.
Race 11
4 Daytona Beach 3-1 (Off the Board)
This 8-year-old is making his 2020 debut but comes off some solid works and won first out last year and is just a grinder with 12 career wins. Cruz takes the ride instead of Whitaker.
9 Style Daddy 4-1 (Winner!)
Guti gets on and not sure he will let Daddy get too far behind will be tough down the stretch.
3 Intelicrypt 5-2 (Off the Board)
Won in last out and will show speed not sure on this one but think he can stick at least for part.
Larry's Bets for Wednesday, 8/19
(Larry's bets are with pretend money remember look for the minimum bets that can fit any budget.)
1st Race
$50 WP (4) Bet: $100 Return: 0
$1 Pick 4 (2-4 with 5-6-8 with 3-6-9 with All) Bet: $108 Return: $50.60
2nd Race 
$50 WPS (8) Bet: $150 Return: $340
$10 Tri (8 with 2-5-6 with All) Bet: $180 Return: $331
3rd Race
$50 WPS (3) Bet: $150 Return: $100
40-cent Super (3-6-9 with 3-4-5-6-9 with All with All) Bet: $201.60 Return: $141.92
4th Race
50-cent Pick 4 (2-5-6 with All with All with 1-2-3-4 ) Bet: $336 Return: $351.40 
$75 WP (6) Bet: $150 Return: 0
5th Race
50-cent Super (1-2-7 with 1-2-3-6-7 with All with All) Bet: $120  Return: 0
$75 WP (2) Bet: $150 Return: 0
6th Race
50-cent Pick 4 (1-3-5 with 1-2-3-4-6 with 1-6-10 with All) Bet: $225  Return: 0
$2 Trifecta (1-3-5 with 1-3-4-5-7 with All) Bet: $144  Return: $524.80
$50 WPS (3) Bet: $150 Return: 0
7th Race
50-cent Pick 5 regular ticket (1-2-3-4 with 1-8-10 with 5-7-8 with 6-7-8 with 3-4-9) Bet: $162  Return: 0
$100 (WP) 4 Bet: $200 Return: $190
8th Race 
$50-cent Pick 4 (1-6-8-10 with All with 4-5-6-7-8 with 3-4-9) Bet: $300  Return: 0
$50 (WPS) 8 Bet: $150 Return: $410
9th Race
50-cent Super (5-7-8 with 5-7-8 with All with All) Bet: $168  Return: 0
$1 Pick 3 (All with All with 3-4-9) $270 Return: $596.40
10th Race
$5 DD (6-7 with All) Bet: $90  Return: 0
$5 DD (All with 3-4-9) Bet: $135  Return: $94
11th Race
50-cent Super (3-4-9 with 3-4-9 with All with All) Bet: $126 Return: 0
$10 Ex Box (4 with All) Bet: $160 Return: 0
$50 WPS (9) Bet: $150 Return: $895
Total Bets:$4,018.20
Total Cashed: $4,025.10
Difference:+$7.10
_____________________________________________________
DAY 17
Race 1
2 Stratus Bird 5-2 (Winner!)
Massive SJC for a new barn with top jock taking over but a bit curious Jorge's regular rider C-Fig isn't in the irons and is on one that doesn't look like it was his decision. Other than that S-B should quickly turn around the last two outings.
4 Swiss Skimmer 6-1 (Off the Board)
Like his career mark 11-11-10 in 60 starts over 50% in the money a must in your vertical's.
6 Goldie's Darlin 10-1 (4th Place)
Not sure why C-Fig is here riding for a small barn on a horse that just finished 5th 18 lengths behind but gonna trust my follow the jockey instinct for a piece of the Super.
Race 2
5 French Coast 8-5 (2nd Place)
To think there could be an 8-5 shot M-L in a 5k maiden just shows the strength of this race…ugh. Looks like grad day for the Fav.
3 Starzan 10-1 (Off the Board)
Since I could not see any difference in the other 2 favorites and the rest of the field I am going with some prices and Starzan. Best thing about this one is a hot jock is on board in Jake Samuels.
2 Heavenly Pursuit 12-1 (Scratched) Inserted #6 Fireball Red into Bets) (#6 Winner)
Has been anything but Heavenly in his 4 career starts  but Rosales might get this one turned around.
Race 3
1 Look At My Star 5-1 (Off the Board)
In the bottom level you want to see progress even if it's a little bit and this one is 3rd off the bench with 2 4th place finishes and switches to leading jockey like Star's chances here.
2 Dyf 8-5 (1st Place)
Makes me nervous he's disappointed the last 2 times as the fav and 3rd new barn in as many races coming off 2 straight claims something tells me getting set up for disappointment again.
5 Johnny Five 9-2 (4th Place)
Was 8th 11 lengths back 2 races ago and last out 5th just 4 back, another step forward should get Johnny on the board and who knows maybe the W-C.
Race 4
6 Dazzleation 4-1 (Off the Board)
Trainer Vince is sending this one out for the first time this year after a Maiden 12-5 wn, a 15l claiming tag and then finishing 2nd at an Allowance Option 40k claiming. Lot's of speed in here but thinkin this one might be the fastest and will need to be dealt with may not be able to in the end.
3 Coastal Tulips 5-2 (1st Place)
Big chance of a brutal pace and if that happens this one could benefit the most. Eddie coming off a double Stakes win night may not be ready to relax, could get the perfect trip.
2 Somethin 'bout Iris 3-1 (3rd Place)
The other one who would likely benefit the most from a pace battle and could certainly be heard from late in the race.
Race 5
6 Cribbs 5-1 (Off the Board)
Really liked this one in last out but flattened out like a pancake. Gonna stick with him one more time cuz Cruz sticks which is a great sign.
2 Ms Lynn 5-1 (3rd Place)
Probably should be my top pick but my stubborness has me sticking with Cribbs. Ms Lynn has been very consistent and now drops in class and gets Lasix for the 1st time, could be the key for her diploma.
7 Miss Valor 9-2 (Off the Board)
Comes out for Blaine Wright, gets lasix and an extra half furlong to go with her closing 2nd place finish in her debut.
Race 6
7 Cancale 5-1 (Off the Board)
Don't be surprised if this one shows some speed here as she broke 4th and didn't move much to finish 4th in debut just 3 lengths behind. Switch to C-Fig like her chances in 2nd out.
6 Discreet Demons 8-1 (2nd Place)
This is one that I think will either win or miss the board. But an SJC to Juan Guti, ran even in last and then given a little time off, Double D might turn it around right here.
3 Fully Compliant 9-2 (Off the Board)
Gonna take a shot on a 1st time starter comes out for the crafty Joe Toye and gets Gary Wales to ride would not shock the SportsCat here.
Race 7 
4 Solar Heat 10-1 (Off the Board)
Like the change of rider to Jake, this one has been knocking on the door I hope I can get 10-1 but I doubt it.
9 Mr Bingley 9-2 (Off the Board)
Showed good speed and hung on to just miss, may not be caught this time.
1 Hurricane Force 4-1 (Off the Board)
Got claimed out of last race after winning and then running 2nd. New barn sticks with Wales, I always like that move should be included in kicking off your pick 5 tickets.
Race 8
10 Deputy's Command 6-1 (Off the Board)
Once again following horses and loved this one in last but maybe bounced in 2nd out, now 3rd off the bench and Wales aboard, 1 more time.
7 Banze No Oeste 7-2 (Off the Board)
Two tries at Emerald and 2nd by a nose and 3rd by a neck a win here makes sense.
4 Dustin's Passion 6-1 (Off the Board)
I really like this 10-year-old here who has 50 lifetime starts with 5 wins, 8 places and 20 shows but I have a feeling he might just get win #6 but I will not be leaving Dustin out of my tri's and super's.
Race 9
2 Tribal Impact 4-1 (2nd Place)
Comes out for the power-packed Lucarelli barn and has had a trip around the Auburn oval where he finished 3rd and appeared to tire a bit late now with that race in him, if he doesn't bounce should be up in time for the money.
7 Continue On Victor 6-1 (4th Place)
Broke maiden in last at 45-1 after horrendous debut. Whatever Rosales did he did it right let's see if he is a baker or a faker.
3 Tiz Brilliant 6-1 (Off the Board)
Ran a good 2nd in seasonal debut but then fired a blank in 2nd out. 3rd out I expect a rebound here.
Race 10
4 Pin Up Lady 4-1 (4th Place)
Won 2 back and then stepped up and ran 3rd at 12,500. Now down to 7,500 and gets Alex Cruz back should be in the mix at the end.
3 Classic Leah 6-1 (Off the Board)
Trainer Vince was shut out last week and feel he may bust out in week 9. Drops in class a touch and 3rd off the bench may come together in this one.
9 Beau Rocket 10-1 (2nd Place)
Shipped in from SoCal and ran flat. Good place to land for a chance at a turn-around.
Race 11
3 Bleu Musket 4 (Off the Board)
This one woke up big time going a mile after prep races and nearly pulled the upset at 30-1 but settled for 2nd.  In 4th start he may take it all.
9 Shoe Phone 6-1 (Off the Board)
Shoe Phone "missed it by that much" her first 2-turn try and can sit off any early pace should be a player late in the finale.
1 Flat Out Feisty 20-1 (Off the Board)
Flashed some early speed and coming out of the 1 hole think she will got straight to the lead. Gonna find out how long she can go ouot there wingin' it.
Larry's Bets for Wednesday, 8/19
(Larry's bets are with pretend money remember look for the minimum bets that can fit any budget.)
1st Race
$50 WPS (2) Bet: $150 Return: $192.50
$1 Pick 4 (2-4-6 with 3-5-6 with 1-2-5 with 2-3-6) Bet: $81 Return: $38.55
2nd Race 
$50 WPS (3) Bet: $150 Return: 0
$5 Tri (5 with 3-6 with All) Bet: $50 Return: 0
3rd Race
$50 WPS (1) Bet: $150 Return: 0
40-cent Super (1-2-5 with All with All with All) Bet: $144 Return: $184.40
4th Race
50-cent Pick 4 (All with 2-6-7 with 1-2-3-6-7 with All ) Bet: $472.50 Return: 0
$50 WPS (6) Bet: $150 Return: 0
5th Race
40-cent Super (2-6-7 with 1-2-3-6-7 with All with All) Bet: $268.80  Return: 0
20-cent Pick 7 (2-6 with 3-6-7 with 1-4-9 with 7-10 with 2-3-7 with 3-4-9 with 3-9) Bet: $129.60 Return: 0
6th Race
50-cent Pick 4 (All with All with 7-10 with 2-3-7) Bet: $216  Return: 0 
$2 Trifecta (1-3-6-7 with 1-2-3-6-7 with All) Bet: $156 Return: $419.40
7th Race
50-cent Pick 5 regular ticket (1-4-6-7-9 with 7-8-10  with All with 2-4-9 with 3-9) Bet: $360  Return: 0
$50 (WPS) 4 Bet: $150 Return: 0
8th Race 
$50-cent Pick 4 (4-7-8-10 with All with 3-4-5-6-9 with 1-3-5-9) Bet: $324  Return: $86.30
$50 (WPS) 4 Bet: $150 Return: 0
9th Race
20-cent Super (2-3-7 with 1-2-3-7-10 with All with All) Bet: $134.40  Return: 0
$1 Pick 3 (All with 3-4 with All) $180 Return: 0
10th Race
$5 DD (3-4 with All) Bet: $90  Return: 0
$5 DD (All with 3-9) Bet: $90  Return: 0
11th Race
$2 Super (3 with 1-9-10 with All with All) Bet: $168 Return: 0
$10 Ex Box 3 with All Bet: $160 Return: 0
Total Bets: $4,007.20
Total Cashed: $921.15
Difference: -$3,086.05
www.elisportsnetwork.com