Picks for 8/26 and 8/27/2020
Larry's Lucky Picks Week 10
(Katlama, WA) Wednesday I struggled early but finished strong and a 1k $1 Super in the final race put into the positive by almost $800. Day 20 is next!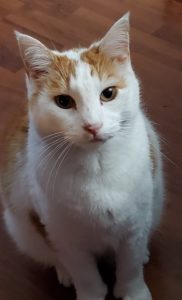 Larry's Season Total Bets
Total Bet: $53,441.50
Amount Collected: $54,245.35
Balance: +$803.85
Picks Seasonal Re-Cap:
199 Top Picks: 44 win, 32 place, 27 shows, 25 4th (22% win; 52% in the money; 64% in Superfecta)
205 2nd Picks: 36 win, 32 place, 29 show, 25 4th (18% win, 47% in the money, 60% in Superfecta)
202 3rd Picks: 22 win, 30 place, 29 show, 27 4th (11% win, 40% in the money, 53% in Superfecta
Top 3 Win: 50%
DAY 20
Race 1
6 Suddenly Winning (Scratched and replaced with 3 Alotmoreaction) (2nd Place)
3rd career start for the Cooper's and I expect a ton of improvement here and think she will get there on day 20.
5 You Go Girl 8-5 (Winner!)
Starting to rack up starts without a win, continues to knock on the door but will anyone answer?
4 Honey Bay Bee 4-1 (3rd Place)
Just missed in last on the front end may last this time if no one sends despite stepping up in class.
Race 2
5 Vroysky 5-2 (3rd Place)
After a dazzling season debut win blitzing the field by 8+ lengths fell flat in the Seattle Slew now back to the ranks where he can be successful and Juan stays so I expect a big effort here.
3 Wilson to Lockett 2-1 (2nd Place)
Will be rolling late and potential for a healthy pace if that develops this one may finally get up in time.
6 Bearcreek Mountain 4-1 (Winner!)
Went wire to wire in last but takes a big step up let's see if he can handle the stiffer competition.
Race 3
2 Miss Valor 2-1 (Winner!)
After 2 tries connections ready to go for the win and drop down the class ladder wouldn't stun me if the red tag came a callin for this one. Change of rider to maybe the hottest rider in the colony right now, Eddie M Miss V should be there in the end.
8 Jacomina 4-1 (3rd place)
Couple of even efforts and now 1st time Lasix could be a difference maker. Alex Cruz will get the ride for the 3rd time, best effort is likely.
7 Ximena's Honor 7-2 (Off the Board)
C-Fig jumps on here and let's see if that changes and gets this one at least into an exacta.
Race 4
1 Alesund 10-1 (4th Place)
This one finished 3rd in his 2nd career start but was beaten  by 24 lengths, however in the field of 9 was just a length back of 2nd so everyone was blown away by the performance of Fantastic Day. Same effort I think wins this!
4 Dropyourbuffs 4-1 (2nd Place)
Big plunge in class let's see if he can "survive" and finally graduate.
6 He's Bandido 9-2 (3rd Place)
Been selecting this guy forever and now it's simply my stubborness I don't want to see him win and me not have him picked.
Race 5
8 Waverly Way 3-1 (4th place)
Won in her EmD debut in a non-winners of 2 and just missed in a nw3 in last by just a half length. Wales has this one figured out and is back again.
5 I Want One 6-1 (Off the Board)
Drops in class and should be immediately be competitive should run like 2 back sit just off and then make the first run at top if the stretch.
3 Emma's a Beast 7-2 (2nd place)
Been knocking on the door can she get it done in her 4th start off the bench? We'll see.
Race 6
4 Balius 5-2 (3rd place)
Has only run one bad race otherwise has been in contention. Javier gets the call could put him over the top.
3 Little House 6-1 (Off the Board)
An even effort in debut switch  to Cruz and expected improvement puts L-H in the mix.
5 Haveulostyourmind 3-1 (Off the Board)
Two 2nd place efforts signals this one is rounding into form so can he take the next step to graduate?
Race 7 WTBOA Lads Stakes
1 John's On Point 3-1 (Off the Board)
The leading Stakes rider this year is Eddie Martinez with 4 of 8 wins. One of those wins was on #2 Top Executive in the King County Express Stakes  but yet has chosen to ride this one who is 1-1 in a MSW. Strong follow the Jock move here.
2 Top Executive 4-1 (4th Place)
I had this one last out  at 13-1 when Eddie won but now Juan gets the call and if Eddie was wrong then T-E will be there to swoop on by.
3 Dutton 6-1 (Winner!)
Dutton gets his first start after a gate scratch in his career debut so they will try again. Thinking the Rising Star Stable with Howard Belvoir have been successful in the past why not now?
Race 8
6 Irish Swing 3-1 (2nd place)
First time out ran a good 2nd after a 9 month lay-off now has been off for 5 weeks can Matias get it done tonight? I think so!
5 Jimjimmyjames 6-1 (4th place)
JJJ I have been sticking with for quite some time and I keep thinking he is about to bust through, gonna try again.
2 Winning Bluff 4-1 (Off the Board)
A deep closer and looks to have pace to run at if it sets up right could be flying late.
Race 9 Barbara Shinpoch Stakes
9 Managingbriana 5-1 (Off the Board)
Trainer Frank Lucarelli has 3 in this one including M-L fav Time For Gold who ran-away with the Angie C winning by 9 over Briana. But Gold will face several others with front speed and will carry 6 more pounds than Brianna. Gonna go here with my top pick I think things fall into place for her.
8 Time For Gold 7-5 (Winner!)
Will not surprise me if this one gets swallowed in deep stretch but until respect must be given and would not be many surprised if she wins.
5 Easy Silence 6-1 (4th place)
Trainer Mike "Pooh Bear"Puhich teaming up again for the 1-millionth time with Dr D and this is an interesting 1st time starter. Could be a big surprise.
Race 10
6 Far West 6-1 (Off the Board)
Tough race and features pace and an army that will sit just off going with this guy who comes from further back so I will need the right scenario, if it turns into a merry-go-round race it will doom F-W's c hances.
1 Iron Rob 8-1 (4th place)
Another come from behinder and think he's sittin on a good run.
2 Miso Fast 6-1 (Off the Board)
Will sit just behind the front speed and should get first run turning for home a must in my tri and super.
Race 11
3 Working 10-1 (Off the Board)
Joree the apprentice got on this one last out and got him closer to the pace and ran a very good 2nd. Cuts back in distance and with that air in him now will be tough to deny in my view and should get a great price in the get-away race.
2 Cats Touch 7-2 (2nd place)
Has been knocking on the door for 4 straight races and now Jake Samuels jumps on for Zunino who exits after at least 10 straight rides.
4 Kalakala 12-1 (Off the Board)
James Wooten is starting to find his groove and he keeps bringing in long-shots so let's see if the roll continues.
Larry's Bets for Wednesday, 8/20
(Larry's bets are with pretend money remember look for the minimum bets that can fit any budget.)
1st Race
$50 WPS (5) Bet: $150 Return: $192.50
50-cent Pick 4 (3-4-5 with All with 2-7-8 with All) Bet: $157.50 Return: $33.05
2nd Race 
$75 WP (6) Bet: $150 Return: $712.50
3rd Race
$50 WPS (8) Bet: $150 Return: $65
$1 Super (2-7-8 with 2-3-7-8 with All with All) Bet: $270 Return: $101.70
4th Race
50-cent Pick 4 (1-4-5-6 with 3-5-6-8 with All with 1-2-3-4-9) Bet: $280 Return: $56.25
$50 WPS (1) Bet: $150 Return: 0
5th Race
50-cent Super (3-5-8 with 3-5-8 with All with All) Bet: $144  Return: $0
$75 WP (3) Bet: $150 Return: $120
6th Race
50-cent Pick 4 (All with 1-2-3 with All with 5-6-8-9) Bet: $480  Return: $90.75
$50 WPS (3) Bet: $150 Return: 0
7th Race
50-cent Pick 5 regular ticket (1-2-3 with 2-5-6 with 5-8-9 with 1-2-6 with 2-3-4) Bet: $243  Return: 0
$50 WP (3) Bet: $100 Return: $695
8th Race 
50-cent Pick 4 (2-3-5-6 with 8-9 with 1-2-6-7-8 with All) Bet: $220  Return: $266.40
$50 WPS (5) Bet: $150 Return: 0
9th Race
50-cent Super (8-9 with 5-6-7-8-9 with All with All) Bet: $135 Return: $65.05
$1 Pick 3 (5-6-8-9 with All with 2-3-4) $96 Return: 0
10th Race
$5 DD (1-2-6-7 with All) Bet: $200  Return: $65.50
$10 DD (All with 2-3-4) Bet: $240  Return: 0
11th Race
50-cent Super (2-3-4 with 2-3-4-6-7 with All with All) Bet: $432 Return: 0
$50 WPS (3) Bet: $150 Return: 0
Total Bets: $4,356
Total Cashed: $2,463.70
Difference: -$1,892.30
________________________________________________________
DAY 19
Race 1
6 Thechampisfloring 6-1(Off the Board)
Ships in from Phoenix after a good Spring at T-P and comes to the Cooper barn. This filly steps up a bit but has a steady work tab with 2 bullets looks like Kay and Bryson have this one cranked for her Emerald debut.
5 Full Speed Ahead 9-2 (3rd Place)
Has been very productive here this year with a 1st, 2nd and 3rd in 3 starts, Gary Wales back up, dangerous!
1 Shelby R 10-1 (2nd Place)
Broke her Maiden in last but has been consistent let's see if she can hang on for part in first try against winners.
Race 2
3 Johnnie Guitar 6-1 (Off the Board)
Gonna take a shot on this lightly raced filly, the favorites in this one all are dangerously close to looking like career maidens finding ways to lose. This one drops a smidge might be the difference.
6 Dragon Lady 6-5 (Winner!)
The big fav has only run 4 times but with 2 2nd's and a 3rd she's startin to look like a bridesmaid.
2 I C Fire 5-2 (2nd Place)
I don't know why I am picking this one other than she has been in 5 trifecta's.
Race 3
7 A Good Snicker 7-2 (Scratched Replaced with 1 Besos for Lilly) (Winner)
This filly has popped and stopped twice but now Kay Cooper put up a promising apprentice who got her 2nd Emerald win last week. So a drop in class and a drop in weight seems like Snickers road may not be so rocky.
6 Shezjustinthyme 3-1 (Off the Board)
Another class dropper for solid connections has been running a good race every other time 2nd, 7th, 2nd, 9th so time for a good run.
5 Merry Marie 9-2 (4th Place)
Merry ships in from NoCal for the top trainer but Luke has had her around the course once in the morning. Should not be a surprise if she gets the job done here.
Race 4
6 Triple G 9-2 (Off the Board)
Trainer Preston Boyd's record for 2020 so far is 0-0-0-0. So do we have a rookie trainer starting his first horse? If so Triple G may very send him to the Circle in his first try if ready. He was off all of 2019 after a solid 2018 with a win and a place in 5 tries. Drops to the bottom for the re-boot and attracts Jake Samuels.
5 Licorice Drop Pops 5-2 (Winner!)
C-Fig sticks with Pops coming off a commanding win in 3rd start off the bench. Picks up some weight so we'll see if he can handle it.
8 After the Lovin' 6-1 (Scratched and replaced with Pamper Me Now) (3rd Place)
Will be first trip around the track for Lovin' in a race but trainer Tom Wenzel has had him out in the mornings and one of the hottest jocks in the colony, Eddie M gets the call.
Race 5
7 Tap That Spot 9-2 (Scratched and replaced with #6 Linchpins Wake) (4th Place)
Drops in class after 3 straight even efforts this might be the push that Tap needs to finish on top. Should be right there in the end.
1 Port Lions 4-1 (Off the Board)
Front speed and coming off a massive win at the tricky 6 and a half furlong distance will need to be caught.
2 Lady Campbell 5-2 (Winner!)
Drops and also has been running fairly even, Lopez trying to show he deserves more chances will feel the pressure to get this one home.
Race 6
1 Secret Paranoia 7-2 (Scratched and replaced with #5 Perfect Promise) (Off the Board)
Gonna follow the jock here and C-Fig with his main call Jorge Rosales as she drops back to winning level. Should be on the lead late in the game and tough to overhaul.
3 Judicial 4-1 (Winner!)
Despite disappointing last two times as the fav this is her 3rd off the bench and another try is fair.
8 Timberlake Gage 12-1 (Off the Board)
3rd off the bench for trainer Vince and drops in class don't be surprised if this one rolls in at a big price.
Race 7
2 Riggski 7-2 (4th Place)
Riggsi had finished 5th then 4th then 3rd and I loved him in last where he threw a big fat clunker. Gonna give him another shot here and Juan G sticks is a good sign.
7 Molaf 5-2 (3rd Place)
The M-L fav but I wouldn't settle for a short price here. Dropped in class in last and ended up 3rd 5 lengths out of it and has run very even in all 3 starts and will have to step up for an exacta finish.
9 Silver Attache 8-1 (Off the Board)
This one does not like to win which makes me nervous but he does finish 2nd at an incredible rate. His record is 1-8-1 from 21 starts.
Race 8
10 Is This It 7-2 (Off the Board)
Yes it is, this lightly raced 3-year-old has been on a roll after 4 meh races to start his career he went south to Grants Pass and picked up a 3rd and a 2nd and then came back North to EmD where he got his first win. Someone finally poked the bear and Is This It will have to be contended with in this one.
4 Fine Element 8-1 (Off the Board)
Drops back to level he was competitive and with only 9 lifetime starts in on the board in 6 of them with a 1-1-4 record. A must in your Tri's and Super's.
1 Invite Me 6-1 (Off the Board)
This one has run 4 times this year and not a terrible record with finishes of 2nd, 5th, 5th and 4th in last out. But this will be the first time he has the same jock. Gary Wales sticks as he had 4 different riders in 4 races.
Race 9
2 Aqua Frio 4-1 (Winner!)
Aqua has so much back class and then of course was injured and off for about a year and a half prior to his comeback on July 15 and ran a respectable 5th just 4 lengths back. Been off but fired a bullet on August 19 to indicate maybe a big run here.
10 Shifty Dancer 5-1 (3rd Place)
Drops in half, Wales on the outside no trouble out there and will be close turning for home should get first run on the pace setters.
8 Its Allabout Jerry 10-1 (Off the Board)
A must in your supers as he has finished 4th 3 of the last  5 races and 2 2nds but comes late so a lot of stoppage will need to occur for Jerry to get the win but he will be flying late.
Race 10
6 Bullet Drill 2-1 (Off the Board)
On a 2 race win streak and likes to sit just off the pace and in last 2 at 5 and a Half has blown past the front speed so the extra half furlong in this one should not be an issue at all. 3-peat!
3 Windribbon 5-2 (Winner!)
Won by 12+ lengths in Emerald Debut and will need to be caught if left alone, no one will run him down.
5 Sky Confidential 8-1 (Off the Board)
Classy one and drops here after seasonal debut expect improvement in 2nd out of the year.
Race 11
5 Fiery Cause 6-1 (Winner!)
Drops to the bottom after 3 mediocre efforts and will get the top apprentice so will enjoy a significant weight break, let's see if she wakes up here in this spot.
3 Sadie Sue 5-2 (Off the Board)
Coming off an impressive win but got claimed, however new trainer Rosales keeps Juan G in the saddle, the one to beat.
2 She's an Eagle 9-2 (2nd Place)
Just missed with a 3rd place finish by a half length. Samuels not back tho and Wales gets the call, shouldn't be to far back and should be in the mix late.
Larry's Bets for Wednesday, 8/19
(Larry's bets are with pretend money remember look for the minimum bets that can fit any budget.)
1st Race
$50 WPS (6) Bet: $150 Return: 0
50-cent Pick 4 (1-5-6 with All with 5-6-7 with All) Bet: $252 Return: 0
2nd Race 
$75 WP (6) Bet: $150 Return: $262.50
3rd Race
$50 WPS (1) Bet: $150 Return: $260
$1 Super (1-5-6 with 1-4-5-6 with All with All) Bet: $180 Return: 0
4th Race
50-cent Pick 4 (1-5-6 with 1-2-7 with All with All ) Bet: $324 Return: $273.25
$50 WPS (5) Bet: $150 Return: $245
5th Race
50-cent Super (1-2-6 with 1-2-3-4-6 with All with All) Bet: $160  Return: $187.40
$75 WP (6) Bet: $150 Return: 0
6th Race
50-cent Pick 4 (3-5-8 with All with 1-2-4-7-10 with 2-4-8-9-10) Bet: $337.50  Return: $1,604.90
$2 Trifecta (3-5-8 with 2-3-4-5-8 with All) Bet: $144  Return: $124
$50 WPS (3) Bet: $150 Return: $325
7th Race
50-cent Pick 5 regular ticket (2-7-9 with 1-4-10 with 2-8-10 with 3-5-6 with 2-3-5) Bet: $243  Return: 0
$100 (WS) 2 Bet: $200 Return: 0
8th Race 
50-cent Pick 4 (All with 2-10 with 2-3-6 with All) Bet: $240  Return: $131.90
$50 (WPS) 10 Bet: $150 Return: 0
9th Race
50-cent Super (2-10 with 2-8-10 with All with All) Bet: $112 Return: 0
$1 Pick 3 (2-3-4-8-9-10 with All with 2-3-5-6-8) $210 Return: $34.10
10th Race
$10 DD (3-6 with All) Bet: $160  Return: $75
$10 DD (All with 2-3-5) Bet: $210  Return: $75
11th Race
$1 Super (2-3-5 with 2-3-5-6 with All with All) Bet: $270 Return: $1,045.10
$50 WPS (5) Bet: $150 Return: $335
Total Bets: $4,242.50
Total Cashed: $4,978.15
Difference: +$735.65
www.elisportsnetwork.com