2/11/2021
Washington State Governor Jay Inslee announced today that 92% of the state is moving into phase 2 of the Road to Recovery plan. This means all sports are now open except high risk indoor sports. Two weeks ago, the Puget Sound Region and the West Region's were the only 2 of the 8 health regions to make it to phase 2 and now all regions except the South Central have advanced hitting at least 3 of the 4 measurable metrics. The South Central is from Ellensburg to Yakima down to the Tri-Cities area and made 2 of the 4 metrics.
The Governor also said that 4 of the regions hit all 4 metrics and has confidence that the South Central region will advance in the next count in two weeks. Once you get into phase 2 it is tougher to go backwards but certainly is a possibility. No longer does a region have to hit numbers such as a 10% decline but rather simply hold level or decline. Additionally, if you have hit all 4 but go backward in 1 of the metrics you are still ok to stay in phase 2. The idea is not to have a big backwards step and that is also why they are now measuring every 2 weeks instead of weekly. This allows a region time to recover if indeed they have a small step backward. 
Governor Inslee says they continue to work on the metrics for phase 3 and was not ready to release any information on what the next step to re-opening would look like. High risk indoor sports such as basketball and wrestling would not be able to compete in phase 2. Low risk sports such as Cross Country, Golf, Tennis, girls and boys swimming can all be played in phase 1 and have been underway in most parts of the state already.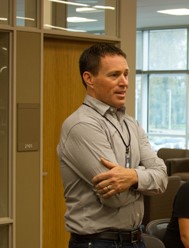 The announcement has been met with a lot of happy kids, coaches, parents and fans as you can imagine. Woodland Athletic Director Paul Huddleston says he was a bit surprised just how emotional this announcement was to him personally. Huddleston said, "This has been a long time coming! I was actually surprised by the flood of emotions that hit me when I got the word we were going phase 2. Our athletes and coaches have been putting in all kinds of work without even knowing that they'd get to play a game. I'm so happy for them – they deserve this.  The opportunity for our programs to compete is something that I'll never take for granted again."
Each league will be working to get their teams up and ready to go in some cases as early as next week. There are restrictions on fans and each league are setting their own rules. Phase 2 allows 200 at an outdoor event but also includes the players, officials, admin people so football games are left with few opportunities for many fans while girls soccer has a lot more availability. Indoor events are also 200 or 25% of the seating capacity, whichever is lower number.
Some leagues are equally splitting available admissions with the visiting team, some leagues are allowing only home fans to attend and other leagues are simply saying no to any spectators at this time. Some of those leagues have said they wanted to focus on getting the games going and how all the protocols will work just getting the kids cleared and on the playing surface and may review allowing spectators after they are comfortable with getting the games started and completed first. 
Capital Athletic Director Steve Taylor says the 3A South Sound Conference decided to start with no fans for a couple of reasons. First, he said, "It is so important to these Seniors that they get every chance to play as much as possible. They have been hit even harder than last year's Senior's who lost their Spring sports and Graduation but they did get 2 full sports seasons and State Play-offs, Home Coming and other traditions up until the shut down. Heck, this year's Seniors didn't get the traditional passing of the torch you normally get as Seniors graduate and you move into your Senior year."

Taylor added, "the adults have a responsibility to make sure we do everything possible to make sure these kids get their chance to play and as frustrating as it is we have to focus on kids playing." Taylor told us he thinks there will be a time that the league looks at options to allow spectators but they wanted to make sure all the protocols are followed and there is also an equity issue where some sports would be able to allow more fans than others and how do you choose who gets in and who doesn't? 
Taylor also echoed Huddleston's feelings saying when the Cougar Volleyball team took the court for the first time the feeling was overwhelming and he had so much joy for his players. All the planning and re-planning finally paid off and it was such a relief and explosion of emotion all at one time.
If you are hoping to go to a game the best thing to do is check with your home school on if there are spectators being allowed, how do you get a ticket and what are the rules to be admitted and while you are at the game. Most schools are finding ways to live stream as many of the games as possible, of course ESN has a big schedule but we cannot come close to filling all the needs. Many schools have installed the pixellot, security camera style broadcast that is video only, others are using social media streaming or a combination.
We do want to remind you our streams are on a subscription plan, it is $10 a month (30-days) or $70 for a full year and that gives access to all broadcasts on the NFHS network including all the games on the pixellot cameras. Those games are also on the same subscription plan. We want to emphasize it is a monthly subscription, not a pay-per-view so your $10 is a one time monthly fee and gives you access to the entire NFHS network not only in Washington State but in all 50 states plus games are recorded and saved in on-demand that you can go back and watch anytime or even order a download of the game to keep forever. That is done through the NFHS website, not Eli Sports.
Our best advice is schedules continue to change, other changes are also likely, there is not going to be one-size fits all answers and we all have to be ready to adjust and move and do everything we can to get on as many games as possible from now to the end of the year and then hope we never have to do this again.
www.elisportsnetwork.com