5/20/2022
(Auburn, WA) We are going to wrap-up our opening day observations and have a look at the first "Betting Parlor" review of how the betting went down plus take a look forward to a great weekend of racing. Let's get started!
Frontside News and Notes:
Opening Day was rainy, the track sloppy but yet a great crowd was there for the live racing action and folks certainly made their presence known with their betting. The handle was 2.27 million dollars abouot a Million dollars more than opening day 2021. The Emerald promotional crew was out with some opening day give-away prizes and anyone who wanted a magnetic season calendar could have one.
We talked with Emerald Downs President Phil Ziegler just prior to the final race and Ziegler was very pleased with how everything went and the support of the local fans. Here is our interview with Ziegler:
Horses, Trainers and Owners
We have talked quite a bit about the jockeys in our opening day wrap-up story and on Thursday we released our 2nd edition of our new Jockey Power Rankings and you can read those stories for more details. In this section we are focusing on the other parts of the teams that make up this great sport.
After a great season you always wonder if you can repeat it knowing there are many others gunning for you. Trainer Joe Toye led from start to finish last season and even though he was right at the top until he secured his training title it was hard for him to believe. He has a solid barn with a solid number but there are others with a lot more and can simply overwhelm mid-size operations. Toye defied them all and never went into a slump and kept racking up the wins for his 1st Championship.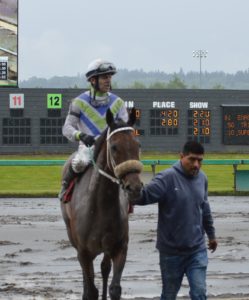 So the question was could he do it again? Well it didn't take long as he won the 1st race with Fully Compliant. Fully Compliant was overlooked and went off at 6-1 with Juan Guiterrez aboard. It didn't look good as she trailed the field on a sloppy track swung 4 wide into the stretch and ran them down. Wayne Williams was the winning owner. The $14.40 she paid on the $2 win ended up being the high win pay for the day.
In the 2nd race Mike Pierce got his 1st win at Emerald with Will to Burn, since the last time he trained here on June 12, 2015 when Honey in Paradise went wire to wire. It was a walk-off win. Pierce has had an interesting career as a trainer as there are large gaps in between. He began in 1991 and 92 with a total of 37 starts at Turf Paradise. He then was out until 1997 and stayed active with a small stable through 1999 again in Arizona. He then had his longest run from 2003-2008, was at Fairplex in 2017, Turf Paradise and Emerald Downs in 2015 then off until 2021 all at Turf Paradise and then back in Arizona this season and now back in the NW. Pierce also ran 3rd on opening day in the 6th race with Sir Deputy.
The interesting thing about Pierce is you'd think his horses would likely be longer shots but in 2015 his last race and win Honey in Paradise was the betting favorite at 5-2 and on Sunday Winning to Burn was odds on at 4-5 and Sir Deputy was the 1-1 betting favorite. Both of his horses are owned by the Purple Rose Ranch.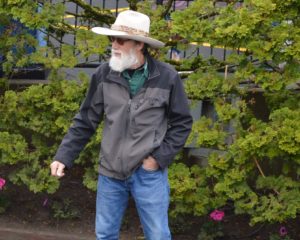 Last year a couple of trainers and owners got off to slow starts and some really didn't get into the groove they had hoped and one of them was Alan Bozell, "the Boz". Now Bozell did win his 1st start of 2021 on May 19, but then didn't record another win until July 3rd. His next win was August 12 and then August 28. He did heat up in September with 7 wins but is looking for more consistency.
Boz did win his 1st race again this season with March On Linch with Alex Cruz aboard at 5-2. Bozell owns March with Victoria and Mike Phillips. So would history repeat itself? So far no, as Bozell picked up his win on opening day and didn't wait more than a month to get it. Linchtown came from just off the pace to win the finale by 2 lengths at 5-1. Juan Gutierrez was up and it was also Gutierrez's 1,500th career Emerald Downs win. Bozell owns Linchpown with Donel Matwiejow.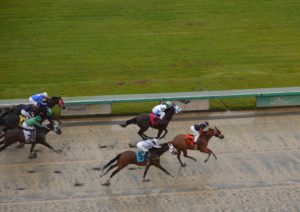 Washington Hall of Fame trainer Howard Belvoir also got off to a fast start winning 2, back-to-back in the 4th and 5th races. In the 4th Sleepy Sue went wire to wire as the 2-1 2nd favorite. Belvoir owns and trains Sue. In the 5th as the betting favorite at 2-1 Western Rule came from just off the pace to overtake New Every Morning by a half length. Belvoir owns this one with Robert Buchanan. Both were ridden by his regular rider Jennifer Whitaker.
The 6th race saw Tena Birdwell get the first win of the season for the females when I Am Allthatyouare also sat just off the speed in 3rd early and pulled away to win by a length with Eddie Martinez. Birdwell is also the sole owner of I Am Allthatyouare.
The 7th race saw another trainer/owner combination come home with the money. Robert Gilker a long time Hastings trainer shipped Nine One One down to Emerald and came away with a 3 length win with Alex Cruz aboard as the 5-2 betting choice. Gilker owns None One One with his wife Victoria.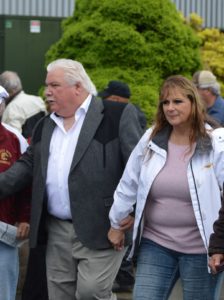 The 8th and feature race saw the trainer/owner team of Candi Cryderman and John Parker get into the winners circle for the 1st time this season. Last year the duo had a big case of "seconditis" where over the first 4 days of racing they had 1 win and 6 2nds. Got better in June with an even 4 wins and 4 2nds, in July lost ground again but had 5 wins to 6 2nds, in August even again at 4-4 and finished September strong with 5 wins in the final 4 days of racing to end the year with 20 wins and 24 places.
The Parker/Cryderman team got things rolling early with a win on opening day in the feature race with Franks Fix It. We talked with Parker just prior to the 1st race on opening day and he plans on snapping out of that 2nd place finish with lofty goals for 2022. Here is our interview with Park:
Other Trainers
Some of the other prominent trainers that didn't get a win but are here and will have to be dealt with no doubt in one way or another include Jeff Metz who may be the Candi Cryderman of 2022 as he started the season 3 2nd place finishes and a 3rd and in a funny twist all 3 of Metz's 2nd place runners lost to the winner by the same 1 1/4 lengths.
Frank Lucarelli has a larger stable at Emerald and started 6 on opening day but ran 4th as his best finish. Lucarelli is the all-time leading trainer at Emerald with multiple Championships his barn typically starts a little cool but keep an eye on when that corner gets turned then watch out. Vince Gibson had a great season last year and sent out 3 with 2 hitting the board, Jorge Rosales finished 2nd 2 season ago and with Grants Pass closed could have more here at Emerald this season had just 1 start who ran 2nd.
Last year's leading stakes trainer Kay Cooper started 3 including 2 in the feature race and finished 2nd and off the board her other starter was 4th. Blaine Wright who has dominated Stakes races over the past decade had 3 run but none hit the board. Wright another one you can't measure much from just 1 day.
The Betting Parlor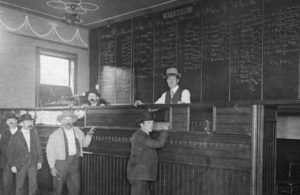 Time to take a look at how it was at the betting windows on opening day. The first things we noticed is the vertical bets (Exacta, Trifecta, Superfecta) were the place to make money over the horizontal bets of stringing multiple winners together. We'll get to those bets a little later but let's begin with the traditional Win, Place and Show bets.
Prior to the season Emerald Downs announced it dropped it's take of the W-P-S bets to 14.7% which is the lowest in the nation. The question is did it make a difference on opening day. So let's find out!
In 2021 on opening day there were 8 races with an average of 6.25 starters per race or a total of 50 for the day with the largest field of 7. In 2022 there were 9 races with 68 starters for an average of 7.6 per race. There were only 2 races less than 7, the 1st 2 races with a field of 5 and 4 after some late scratches. There was 1 race with 10, 3 with 9 and 1 race with 8 so from the start this is going to help the basic pays.
$2 Win
In 2021 only 1 race hit double digits, the final race paid $13 or 5.5-1. For the day the average pay was $7.40 or 5-2. This year the largest pay was in the 1st race with only 5 runners paying $14.40. For the day 4 races paid $10 or more and the overall average of the 9 races was $8.91 or 3-1, just 9-cents shy of 7-2.
$2 Place
In 2021 there was only 1 pay-off larger than $5.40 when 39-1 Starzan ran 2nd and returned $21.60. For the day the place bets returned an average of $4.74 or 6-5. Take out Starzan and the place bets were just $3.61 or 4-5. In 2022 the high pay was Whenducksfly who returned $20 and there was also a $17.80 and $14.20 place returns and overall the average pay-out was $6.83 or a high 2-1, nearly 5-2. Plus to hit the $21.60 in 2021 and by the way Starzan only paid $4.80 on the show you had to find a 39-1 shot in a field of 7. Whenducksfly who paid $20 and $7.80 was 20-1, New Every Morning in the 5th race paid $17.80 and $10 was 18-1 and Bobby Buckets in the finale paid $14.20 and $7.60 was 12-1.
$2 Show
In 2021 the high $2 show on opening day was $9.60 on a 34-1 shot and only 1 other pay all day was above the $4.80 that Starzan paid at $6. Overall in 2021 the average $2 pay was $3.28 or 3-5. In 2022 the high show pay was Branigan in the 7th race returning $11.20. New Every Morning also hit 4-1 or higher at $10 and overall the average show pay was $4.45 or 6-5. This is also an apples to apples since there was no show betting in the 2nd race when 2 scratches cut the field to 4.
So overall the comparison from last year to this year is in 2021 the win bets paid 5-2 while in 2022 it was just a few cents short of 7-2, the place bets in 2021 paid 6-5 if you had the 1 39-1 shot otherwise 4-5 while in 2022 the average pay was 2-1, 17-cents short of 5-2 and the show pays in 2021 returned 3-5 and in 2022 the average pay-off odds were 6-5.
We realize there was more money bet and more horses that impact the pays but clearly there was a significant difference in just 1 day of the average pay-outs. We believe the lower take-out is a big part of that reason and we will be watching this throughout the season.
The Verticals (Exacta, Trifecta, Superfecta)
Even though there were no huge win pay-outs the underneath finishers help these bets pay-off.
$1 Exacta
The $1 Exacta on opening had a top pay of $80.30 from the last race of the day a 5-1 to a 12-1 shot. For the day the exacta's were ok paying an average of $25.23 for a 24-1 average odds. In 2021 there was no exacta over $16 except the race Starzan ran 2nd at 39-1 to a 7-2 winner and paid $180. The average pay last year was actually more at $31 or 30-1 but take out the $180 and the other 7 races averaged $10.80 or 9-1.
50-cent Trifecta
The 9th race on opening day again had the largest trifecta pay of $293.85 and the average pay was $93.73 or 186-1. There were 3 other trifecta's that paid over $100 with one of those at $192. Last year the Starzan race again totally knocked the overall pays out of whack with a $587 pay-off. The other 7 trifectas 1 paid $90 and the other 6 were between $12 and $28.
10-cent Superfecta
There were 2 10-cent bets over $300 with the largest being $322.25 in the last race along with another 2 in the $130's and an average pay-out of 116.49 or 1,163-1. But this also includes a $1.12 pay-off in the 4 horse 2nd race. Take that one out and the average pay jumped to $132 or 1319-1. In 2021 the Starzan race paid $723 and the average over 8 races was $113.42 or 1133-1 but take out the large pay-off and the average fell to just $26.33 or 262-1.
The Horizontal Wagers (Daily Double, Pick 3, Pick 4, Pick 5 and Pick 6)
With no winner more than 6-1 that really limited the pay-outs except for the pick 5 and pick 6, they still had good value. Let's get to the high pays from opening day.
$1 Daily Double
The top double pay-off was the 8th and 9th races of a 4-1 to a 5-1 returning a solid $83.60. Over the day though the average was just $23.24 or 22-1.
50-cent Pick 3
All of these pays were at the end of the day mostly because the field size was no less than 8 for the final 4 races spreading out the money. The Pick 3 that covered the 7th-8th-9th races returned $107.80 and was a combination of 5-2 to 4-1 to 5-1 and the average Pick 3 returned 47.29 on the day or 93-1.
50-cent Pick 4
The final 4 races paid a a nice $641.80 on a 5-1 to 5-2 to 4-1 to 5-1 ticket. The 3 Pick 4's averaged a pay-off of $277.07 or 553-1.
50-cent Pick 5
This is a great pay-off with not one of the winners over 5-1. This combination of 2-1 t 5-1 to 5-2 to 4-1 to 5-1 paid $2,635.45 or 5,269-1.
20-cent Jackpot Pick 6
This bet is a 20-cent wager and pays off the full amount only if there is a single ticket winner. If there are multiple winners they get paid a consolation pay-off with the majority of the pool carrying over to the next betting day. Last year the top carry-over pay out was more than  $81,000. On opening day there was 1 winning ticket that had all the winners on it from the 4th through the 9th races. The 4th race winner was 2-1. The single ticket paid $3,344.84.
Preview of Day 2 and 3
The 2nd weekend of racing has a couple of attractive cards on tap. On Saturday there are 9 races scheduled with a total of 64 entries. This is an average of 7.1 horses per race. There are 3 races with 6 entries, 2 with 7, 2 with 8 and 2 races with 9 entries.
The feature race is the 8th and is a field of 6 3-year-old fillies with a purse of $25,000. There is an optional claiming price of $30,000. Owner John Parker and trainer Candi Cryderman have 2 in and are the top 2 morning-line choices. #5 is Presskitt at 9-5 with Juan Gutierrez up and #1 is Cielo Diamante at 2-1 with Javier Matias. Matias won for Parker and Cryderman on opening day in the feature race and also from the 1 hole.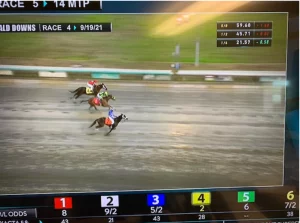 Chad and Josh's #4 Gold and Glitter from the Frank Lucarelli barn is the 3rd choice at 7-2 with Kevin Orozco in the saddle. #6 Smiling Salsa trained by K A Person is 6-1 with Leslie Mawing up, #2 is Akasi with Alex Cruz at 10-1. Akasi and Cruz made headlines last year by winning the race with Cruz's legs out of the irons, he literally road bareback and won. The #3 is 15-1 outsider Wegottagodrinking with Kevin Radke riding at 15-1.
On Sunday they have 10 races also with 64 entries or an average of 6.4 starters per race. there is one race with just 5, 5 races with 6 horses, 3 with 7 and one 9 horse field.
The feature race will be the 8th race a field of 7 going 5 1/2 furlongs for 3 year-olds and up for a purse of 22k. Take Charge Deputy is the morning line favorite at 5-2 with Alex Cruz up, Juan Gutierrez is on Makah Lane at 3-1, Wheel Rally with Kevin Radke is 4-1, House of Lords with Kevin Orozco is 5-1, Leslie Mawing rides Capital Expense at 6-1. Muncey is 10-1 with Jennifer Whitaker and at RB Eye is 12-1 with Javier Matias.
That is a quick preview for the weekend and our wrap-up from opening day. Best of luck to everyone and we'll be back next week with more from Emerald Downs
www.elisportsnetwork.com