Chiawana loves their sports. Anyone that has seen the Riverhawks' trophy case knows that sports have loved them back. To celebrate their love on Valentine's Day, the Riverhawks boys basketball team was able to do something the MCC wasn't able to do this entire season: Beat Richland.
"The kids have been working off their tail all year long," said head coach Chad Herron.
The 69-66 win Tuesday secured the Riverhawks a trip to state as well as a chance to do something Chiawana boys basketball has never done before: Win a District title.
"I've never really thought about it because it's something you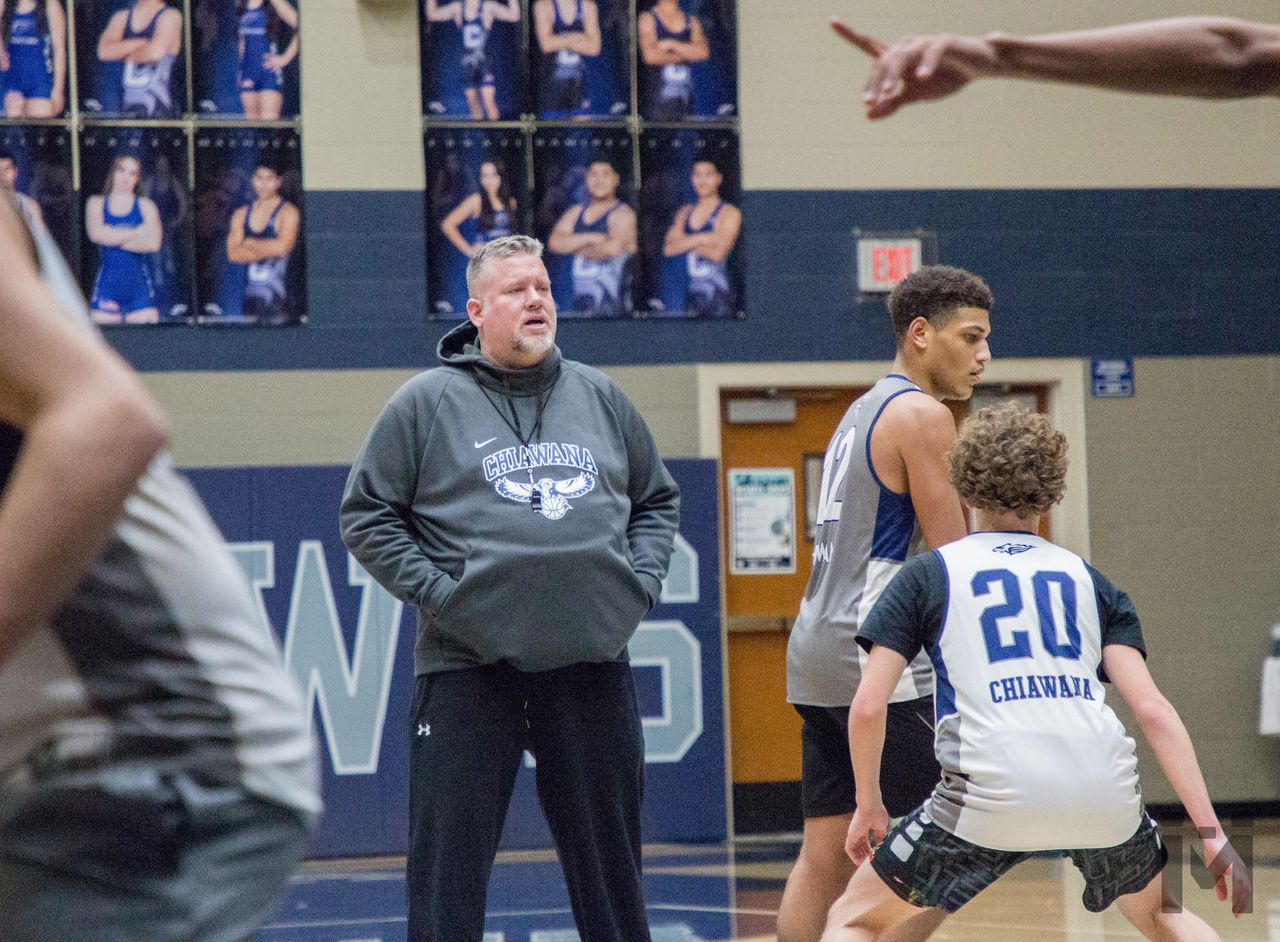 can't control," said Herron, now in his 22nd year as a head coach in the MCC.
Chiawana High School was created in 2009 with the inception of the MCC happening a few years later. Herron moved from Pasco to Chiawana as has been the only head coach in Chiawana boys basketball history.
"There's been some really good teams on the east side the past decade. I tell the guys don't take this for granted. This is a special deal," said Herron of competing for the school's first-ever district title.
On Saturday, Chiawana will face Gonzaga Prep for the 4A District 8 title with both teams already having secured a spot to state. According to Coach Herron, the preparation to make it to this point started with a tough preseason schedule.
"I think those games got us ready."
However, the Riverhawks bit off more than they could chew when it didn't count. With the late start from football's success to injuries and illness, Chiawana has been forced to change their lineup all year long, but are now starting to hit their stride.
"On any given night, we have 7-8 guys that can go in double figures," said Herron.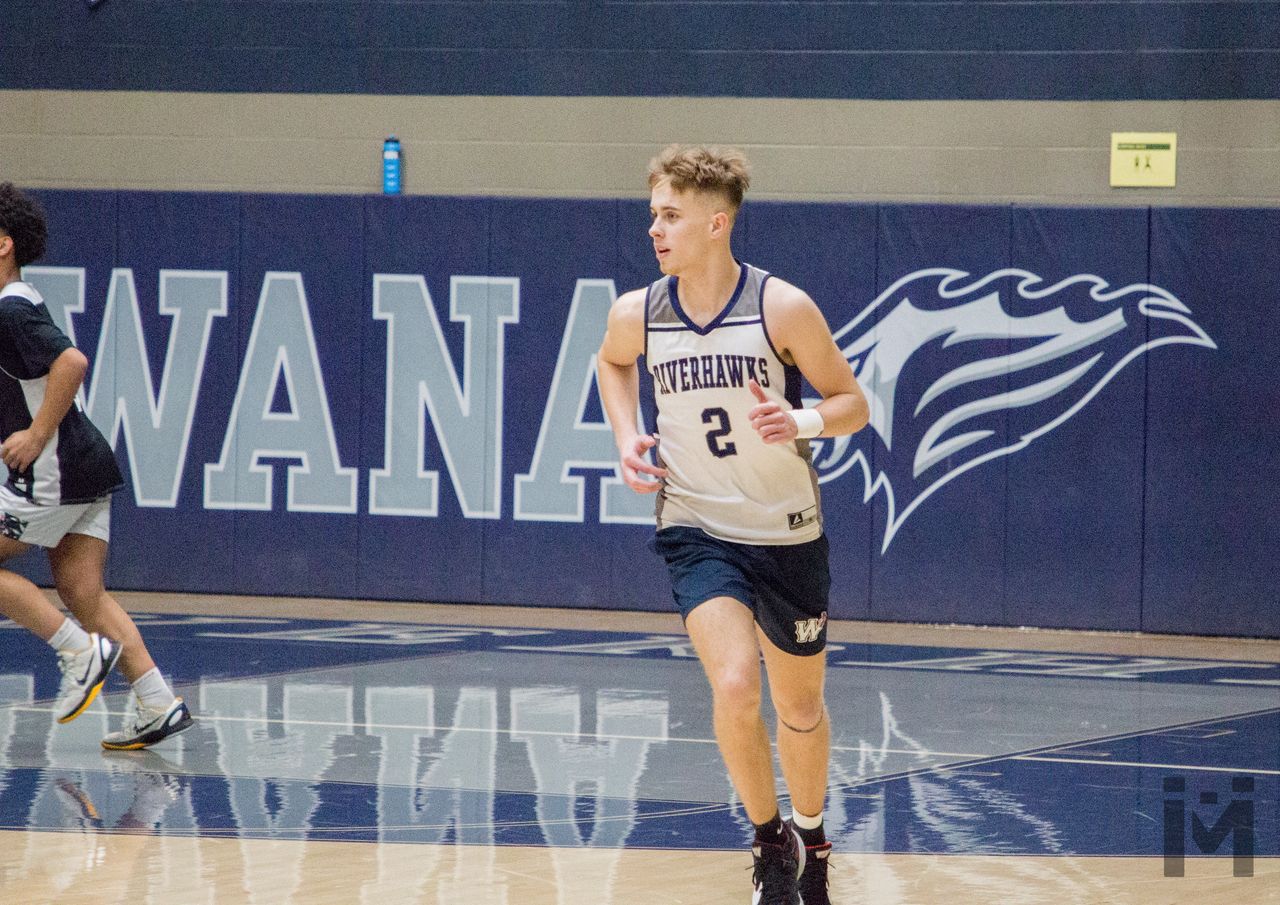 That base starts with the senior trio of Donavin Young, Kade Smith, and Mason Castillo. The three were Top 10 in scoring in the MCC during the regular season.
Young hasn't played a big role in year's past due to going through his growth spurt combined with injuries. However, he is no stranger to Coach Herron.
"I coached his old brother Kobe. We were actually neighbors when he was younger. I remember him using my slip and slide as a baby. We knew Donavin would be a late bloomer."
Young, a 3.8 student, is still searching for a home to continue his academics and athletics. His older brother Kobe is a student athlete at Boise State. This postseason run gives Donavin an opportunity to show his ability as well as share the court with his teammates a little longer.
"We've been playing together since we were like five years old," said Young. "It's the last time for a lot of us playing together."
The senior-heavy team is complemented by underclassman that will be the leaders in the upcoming years including DJ Duran. Duran scored 12 points as well as made some key defensive plays against Richland off the bench. The quarterback overcame a knee injury in the early basketball season and is another piece to the success.
"He had a great summer," said Herron of Duran. "His energy and competitiveness carries over from football."
As Chiawana looks for pieces to fall into place this postseason after finishing 3rd in the MCC, Coach Herron was asked what it would take to make a run.
"I think it will come down to the little things."
When talented teams do the little things, the score tends to take care of itself.
"Every year, I'm going to go into the season with the mentality of reaching our ceiling," said Herron. "If we can reach our potential, I'm happy. I think this year we've definitely done that."
The Riverhawks take to the road Saturday facing Gonzaga Prep at 6:00 for the District Championship. Meanwhile, Richland hosts Kamiakin Saturday at 7:00 for the final spot to the state tournament on the line.
To listen to the full interviews with Coach Herron and Donavin Young, tune into MCC Live on 1340 ESPN Friday at 2:00 or catch the show via podcast after it airs.