12/6/17
(Tacoma, WA) Here is our All-Championship Football team which was selected by our announcers and reporters covering all 6 games. This is based solely on our eyes and some stats. No doubt some performances will be missed and some others doubt will be named but that is because the judging came from an unbiased view and in most cases this is the first time we are seeing a player or team. We did not take into consideration any honors, stats or performances prior to the Championship Game. This team is solely based on the 1 game and is meant to celebrate great achievements and performances that stood out to us in that particular time and moment. Any player who feels they should have been included we say you are very likely correct but for whatever reason these are the names of who caught our eye.
We will be naming an MVP, an Offensive Player of the Championship and a Defensive Player of the Championship plus Special Teams player. We also will have 11 1st team Offense and 11 1st team defense and a Coach of the Championship.
MVP of the Championships
Maguire "Mac" Isaak Almira-Coulee-Hartline
Yes Mac plays on an 8-man football team but performances are performances and the ACH Warriors set a new single team scoring record putting up 84 on Sunnyside Christian. The 2 teams combined for a new total points record in all WIAA classifications with 144.

Isaak finished the game with these eye popping numbers: 21-41 passing for 368 yards and 8 Touchdowns and no interceptions. He also ran the ball 26 times for 243 yards and 4 touchdowns including one that went 91 yards. So he had a combined total of 611 of the 722 total yards ACH piled up and either threw or ran in all 12 Touchdowns. Plus he played a significant amount of defense where he made 4 tackles and had 1 of the 2 team interceptions. Yes in 8-man football we expect big numbers but what Mac did on this day was truly MVP worthy and we agree.
Offensive Player of the Championships
Canon Racanelli – Hockinson Hawks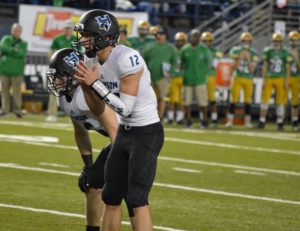 Defensive Player of the Championships
Adam Weissenfels-Richland Bombers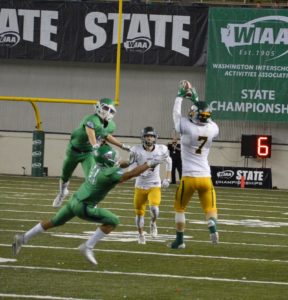 Special Teams Player of the Championships
Stephen Powell – O'Dea Irish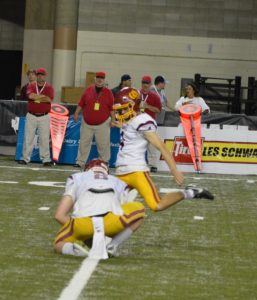 Coach of the Championships
Sean McDonald – Kalama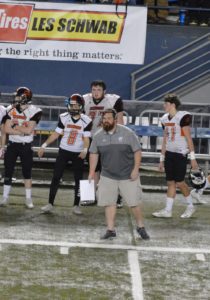 1st Team Offense
Quarterback – Simon Burkett – Meridian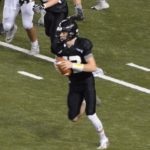 Running Back – Jamyn Patu – O'Dea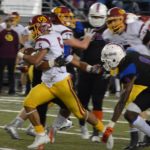 Running Back – Alonso Hernandez-Rangel – Royal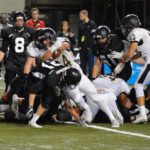 Running Back – James Heer – Liberty (Spangle)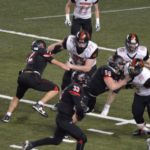 Receiver – Sawyer Racanelli – Hockinson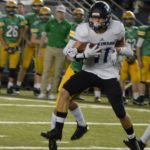 Receiver – Tucker Wetmore – Kalama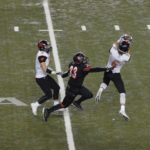 Receiver – Parker Zappone – Almira-Coulee-Hartline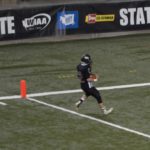 Tight End – Jarrell Anderson – Rainier Beach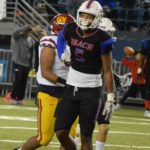 O-line – Kristian Mijic – Richland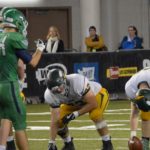 O-line – Griffen Korican – O'Dea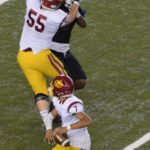 O-line – Nick Hastings – Woodinville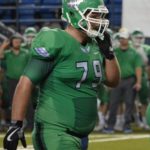 O-line – Cy Hicks – Tumwater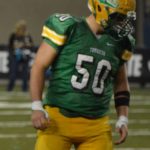 O-line – Logan Gomez-Rios – Royal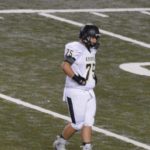 1st Team Defense
D-line – Matt Haynes – Kalama
D-line – Beau St. John – Liberty (Spangle)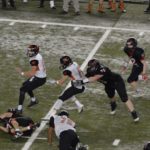 D-line – Wayne Johnson – O'Dea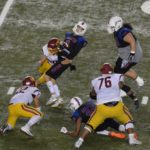 D-line – Ramses Gonzales – Royal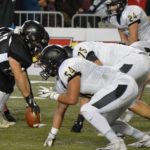 D-Line – Jacob Pati – Tumwater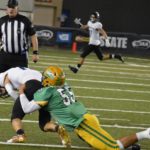 Linebacker – Caleb Chapman – Richland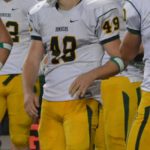 Linebacker – Chance Marsh – Sunnyside Christian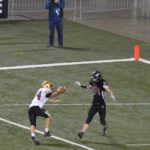 Linebacker – Colby Hutchinson – Kalama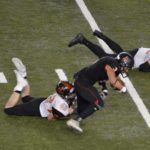 Linebacker – Tony Richardson – Hockinson
Defensive Back – Matt Henry – Hockinson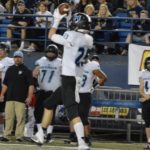 Defensive Back – Mason Starling – Rainier Beach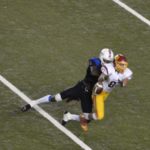 Defensive Back – Josh Mendoza – Richland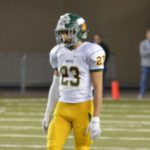 Defensive Back – Angel Farias Ramos – Royal