1/28/18
Saturday the WIAA kicked off their Winter Championship events with the Cheerleading competition. A record 87 teams participated at Battle Ground High School in the day long event covering several categories and classifications.
ESN was selected to video stream the event through our ESN/NFHS TV Channel in conjunction with the WIAA.  Below we have posted the all the results with pictures of the teams and at the bottom is a 100+ picture photo gallery.
**Please note as is our policy at Eli Sports, the pictures are available for all out users to download, copy and use for your personal use or for any thing related to the team or school such as school newspapers, annuals or any other use. No attribution to Eli Sports is necessary nor do we watermark any of the photos. Please use any of those materials and enjoy.
The results are posted on the same order as on the official WIAA website listing.
1A/2A Game Day Small
PLACE
SCHOOL
SCORE
1
Klahowya
73.5
2
Anacortes
60
3
Sultan
59.5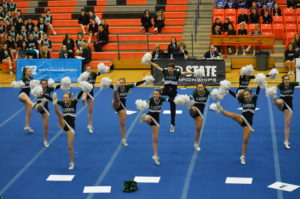 2A/3A/4A Game Day Medium
PLACE
SCHOOL
SCORE
1
Auburn Mountainview
82
2
Capital
77.25
3
Auburn Riverside
74.75
4
Ingraham
67.75
5
River Ridge
66.25
6
South Kitsap
65
7
Bethel
62.75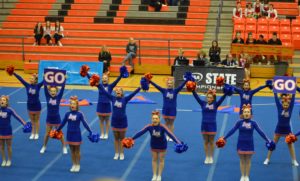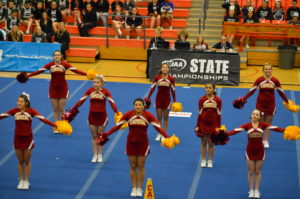 2A/3A/4A Game Day Large
PLACE
SCHOOL
SCORE
1
Kentwood
97.5
2
Decatur
76.75
3
Bothell
76.25
4
Steilacoom
72
5
Bellevue
66.25
6
Enumclaw
63.75
7
Heritage
55.25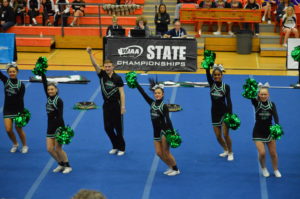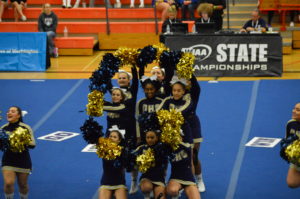 3A/4A Game Day Super Large
PLACE
SCHOOL
SCORE
1
Skyline
92.75
2
Eastside Catholic
91.75
3
Mt. Si
90.75
4
Hanford
88.5
5
Moses Lake
78.75
6
Tahoma
76.75
7
Walla Walla
59
8
Peninsula
58.75
9
Graham-Kapowsin
57.5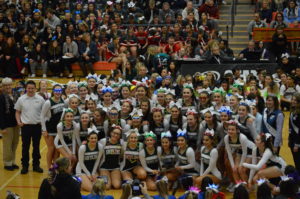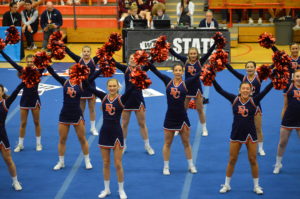 2A/3A/4A Stomp
PLACE
SCHOOL
SCORE
1
Lincoln (Tacoma)
78.5
2
Renton
76.125
3
Pasco
69.375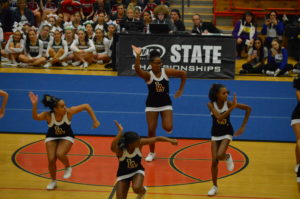 2A/3A/4A Non-Tumbling Small
PLACE
SCHOOL
SCORE
1
River Ridge
63.75
2
Decatur
61.75
3
Steilacoom
59
4
Ingraham
53.5
5
Bremerton
51.25
6
Kamiakin
45.25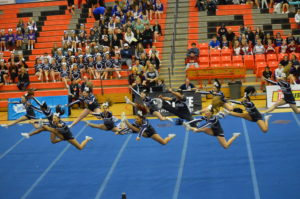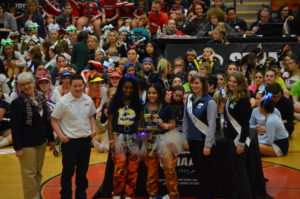 2A/3A/4A Non-Tumbling Medium
PLACE
SCHOOL
SCORE
1
Auburn Mountainview
71.25
2
Skyline
70.5
3
Ballard
68.75
4
Moses Lake
68
5
Kentridge
66.75
6
Auburn Riverside
61.5
7
Lynnwood
61
8
Walla Walla
55.5
9
Hanford
55.25
10
Woodland
54.75
11
South Kitsap
53.5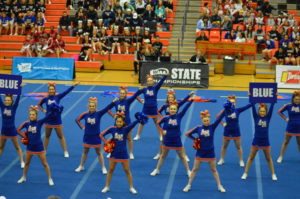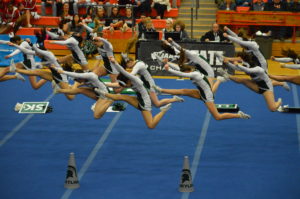 3A/4A Non-Tumbling Large
PLACE
SCHOOL
SCORE
1
Eastside Catholic
78
2
Mt. Si
75
3
Meadowdale
62.75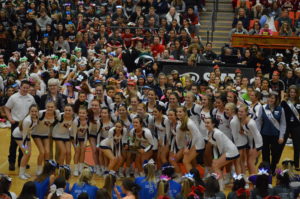 2B/1A/2A/3A Non-Tumbling Coed
PLACE
SCHOOL
SCORE
1
Life Christian
72.75
2
Bethel
66.25
3
Lynden
57
4
Colville
56.5
5
Mountain View
52.75
6
Evergreen (Vancouver)
48.25
7
Washington
45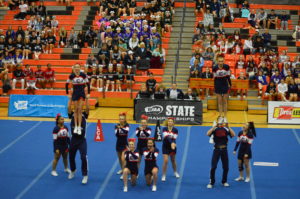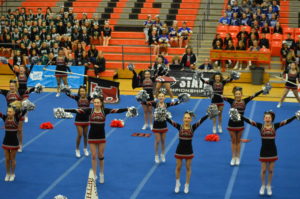 4A Non-Tumbling Coed
PLACE
SCHOOL
SCORE
1
Cascade
64
2
Hazen
63
3
Sunnyside
57.5
4
Richland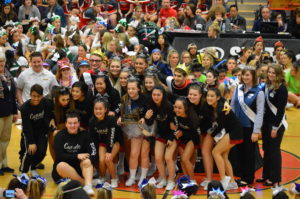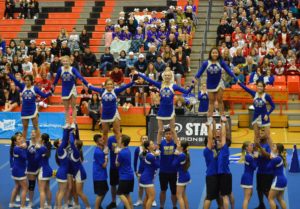 3A/4A Small
PLACE
SCHOOL
SCORE
1
Kentwood
90
2
Union
78.5
3
Graham-Kapowsin
75.5
4
North Central
71.5
5
Rogers (Puyallup)
67.5
6
Bellarmine Prep
67.25
7
Central Kitsap
61.5
8
Walla Walla
58.5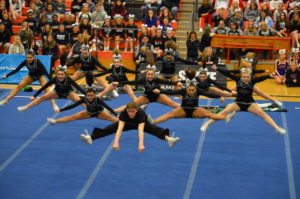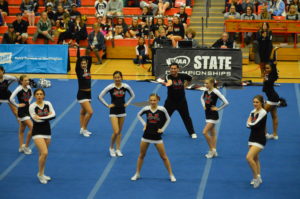 2A/3A Medium
PLACE
SCHOOL
SCORE
1
Ballard
86.5
2
Steilacoom
86.25
3
W.F West
74.5
4
Peninsula
61
5
Gig Harbor
56.75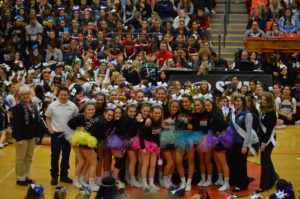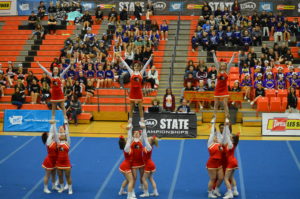 4A Medium
PLACE
SCHOOL
SCORE
1
Skyline
90.25
2
Curtis
73.75
3
Enumclaw
68.5
4
Mt. Si
65.25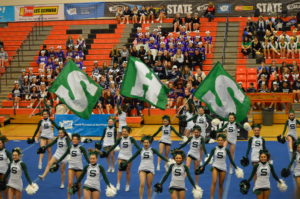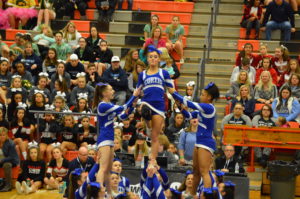 3A/4A Large
PLACE
SCHOOL
SCORE
1
Hanford
86.5
2
Tahoma
77.5
3
Bellevue
66.5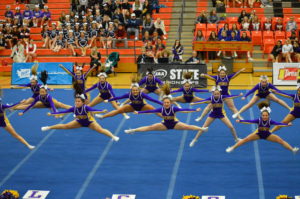 1A/2A/3A/4A Coed
PLACE
SCHOOL
SCORE
1
Moses Lake
81.5
2
Olympic
75.5
3
North Thurston
71.25
4
Battle Ground
67.25
5
Clarkston
60
6
Bellevue Christian
56.5
7
Monroe
52.5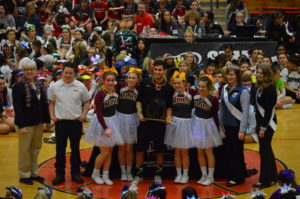 Photo Gallery