2/20/18
The Eli Sports Network is set to broadcast 13 games this weekend in the Regional round of the State Basketball Tournament and then we are off to the Yakima Sun Dome to broadcast the 1A and 2A boys and girls State Tournament.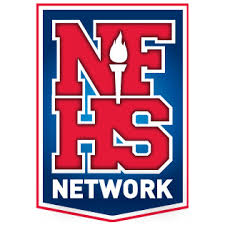 There is a significant change to our broadcast in that we will be doing only the live video broadcast through our affiliation with the NFHS Network. The NFHS Network has the video streaming rights to all of the WIAA State Championship games. ESN will only be broadcasting the video broadcast and not our usual audio broadcast with the video presentation.
This means the only way to get our broadcasts is through the subscription based service which is $10 for 30 days of NFHS programming. The free option of audio will not be a choice with ESN. Here is the reason, as an NFHS affiliate we are not charged a rights fee to broadcast the games on NFHS by the WIAA because in essence we are doing it for the WIAA, we are their broadcast team.
To offer the free audio broadcast we would have to pay a rights fee to another outside entity that holds the rights to the 1a and 2a audio broadcasts. Those fees are roughly $100-$125 per game. Our intention is to broadcast 13 games this weekend along and very likely 50+ of the 60 games at Yakima. The only games we won't do are the games where a school has their own NFHS affiliation and will do their own which we then will link that broadcast for you. The schools are Selah at the 2A level and Newport at the 1A level. Newport will also do the Freeman games.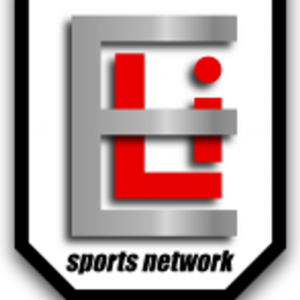 So for ESN to add the free audio broadcast to our NFHS broadcasts we're looking at a cost of more than $6,000 in rights fees. Now this is a new phenomenon with so many radio stations no longer covering high school sports. For instance from Kent south to Vancouver you have a small coverage area in the Tacoma-Puyallup area of only football and basketball with KLAY radio and the Gig Harbor schools have their own school radio station that covers Gig Harbor and Peninsula. Then you have KELA and their sister station KMNT in Centralia covering games, KWOK in Aberdeen, 1490am in Forks and a group of stations in Longview KLOG, KEDO and KBAM the only ones left calling live games on the air. That's a total of 9 stations covering more than 170 high schools and mostly only football and basketball.
Eli Sports has covered all those areas and more many times at state tournaments we cover games of 2 schools we have never broadcast before and we do not have a home school. We offer a regional view of our broadcast and we broadcast from an unbiased position which means if we do one game at a tournament we do them all.
Rights fees also is the reason we do not broadcast outside of District 4 from Tumwater south to Vancouver District play-offs. District 3 that covers from Kent to Olympia area charges broadcast fees many times well more expensive than the WIAA charges for state fees. For example for ESN to broadcast the 4A State Volleyball Tournament the WIAA charges us a total of $55 to do the entire tournament. For us to do a similar tournament in District 3 the fee would be about $900.
District 4 not only does not charge any fees they have signed on as an NFHS affiliate under ESN as has several schools. This allowed us to offer both free audio and the subscription NFHS video broadcasts. This allowed for choice of all users of District 4 and on top of it as an affiliate under ESN District 4 receives a cut of the revenue to go toward District Tournament expenses.
Finally, yes ESN makes our money from paid sponsorships but to be completely upfront ESN has 1 full time employee and a bunch of part time people with a passion for high school sports. Our announcers all have outside jobs and careers or are students and are paid an average of $25 per game. ESN headquarters is located in our 1,000 square foot house in the corner of our living room. We drive a 2014 Kia Soul so any thoughts that we are simply "printing" money is far from the truth.
I spent 25 years in radio news and sports and started ESN 7 years ago and we are still at it trying to keep up with the fast changing world of moving information. We knew video would someday be a huge part and that day is now. Without the huge investment the NFHS has made into their streaming program we very likely not be offering video in any form at this time. It is there vision which was much larger than ours is what has made this opportunity possible. The NFHS has allowed us to offer video without the huge cost of software and platform.
This story was not to get anyone to feel sorry for us or for us to claim what good people we are to be doing all this for so little. Let me get this absolutely clear, we are the lucky ones to be able to do this and be exposed to so many of the good things about high school sports. The positivity is something that is simply infectious and you simply want to be part of it.
But there are simple financial stumbling blocks that we can't get past as there is a real cost to equipment, announcer fees, broadcast fees, software, development, down to gas, hotels for events like State Basketball even at the most inexpensive motel we could find for 4 rooms 4 nights is more than $1,000 plus food and more.
So that has led to our choice today, broadcast just a few games of chosen teams leaving others out or cut the biggest expense we have limiting our users choice to follow their favorite team or go this route putting our money into more announcers to make sure between us and the Selah and Newport High's NFHS affiliates that all 60 games under the Yakima SunDome are available for a 1 time $10 fee.
We understand those disappointed in our choice but we hope you understand our desire and the hard facts of costs is what truly made our decision for us.
But for those looking for free broadcasts from the SunDome I can tell you we will also link the radio stations that are streaming games so you can listen to any of their broadcasts for free. Our goal is to continue to grow so in time we don't have to make those choices and we will have enough revenue to cover all angles. I can tell you 100% that is our goal and we hope to reach that goal sooner than later.