(Katlama, WA) Hey Gang! I know I have been away for awhile but I have been paying attention to what has been going on in High School sports while I was in taking my sabbatical. So the new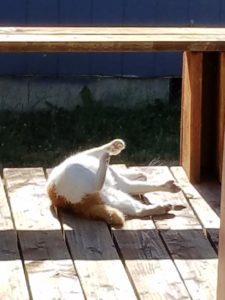 Football Play-off format was rolled out by the devils at the WIAA, you know the group that hates kids and are in it only for the money. The over-staffed organization that dares to be registered as a non-profit and has the audacity to post their meetings agenda's, minutes and outcomes plus their annual budget on-line for all to see any time they want. And even though I meet more and more teachers, coaches even athletic directors who don't fully understand how the organization they belong too operates and what they can and can't do, it's still the dirty, greedy WIAA.
Let's check in how this lowly organization has operated over the past few years. Yes the basketball tournaments have changed and the WIAA "claims" it was about money. And even though splitting the B's into 2 classifications and even though splitting the fan base meant fewer people would attend 2 separate tournaments but when you added the 2 events together they equaled the old 1 tournament format doesn't mean when you doubled the cost by having to rent two large facilities for 4-day tournaments that the added costs weren't re-covered. Clearly when you buy 2 of something it costs the same as buying 1. After all the Spokane arena has that awesome 2 for 1 coupon so clearly the WIAA was pocketing money by paying for double the dates in an arena.
Oh and let's see the Tacoma Dome and Sun Dome both are in the business of trying to break even so their prices have oddly not stayed the same since they opened and costs to rent them seem to go up. And the greedy WIAA charges for all-tournament access passes between $20 and $50. There is only 1 $50 ticket and that is for basketball that gives you access to 4 tournaments at 1 facility and up to 60 games to watch. How dare the WIAA think of charging…hmmm what is that per game…83-cents per game! That's an outrage!
But when they cut back the hoop tournaments you would have thought they asked the basketball coaches to cut off an arm to be eligible to play at state. I won't mention the fact that I think basketball coaches are the biggest bunch of whiners, babies and would throw themselves on the floor and kick and scream because their crappy 8-12 team that doesn't deserve to be in a district tournament game let alone a state tournament didn't get to go. I mean afterall, if a coach can't sit on a chair in a Dome and pretend they are a pro-coach then it hurts the kids. I won't even mention the fact that with 9,000 plus followers on twitter  that we have and a bunch of them kids that not once have we seen a kid complain about any format of the state tournaments but there have been many crybaby coaches.
Was that last paragraph written or in my head where it probably should have stayed but oh well deal with it. So what did the WIAA do to make this better? I am sure they did nothing right? Because the money they were pocketing, even though they are a non-profit and it is impossible to pocket money we all know they all took turns grabbing fists of cash at the WIAA retreat on a private island in the Virgin Islands. I heard they kept the cash in a barrel and they each got 1-minute to grab as much cash as they could, that's what Jinkies my galpal from Kittytas told me anyway and she is in the know.
Anyway somehow they changed the regional's and now even if you lose if you are in the top 8 you still get to go to the big tournament and now instead of just 8 teams in the big tournament there are 12 and they added a day to each tournament going back to a 4-day tournament. They instituted the RPI that the coaches were screeching to get and now they highest ranked teams have to play the lowest ranked with no rules in place to prevent schools that may be from the same district or even same league of facing off earlier than under the old system. Funny thing is I once again heard from crybaby coaches saying it was unfair to have to play a team they had already played 2, 3 or even 4 times in league and districts in the quarterfinals. Hmm, you asked for this new system and it was given to you, you asked for a 4-day tournament you got it, you asked for an exception to the rankings so if 2 teams ranked in the top 8 faced off in a regional because both choked in their district championship games they would both still get to go to the big tournament and you got it. Now that you got what you asked for you are still whining.
I still hear whiners bitching about not having 16 teams in a state basketball tournament even though the 1st day has proven to be a day of awful match-ups with an average loss of 15 or more points. It would also extend the tournaments from the current 12 days of arena rentals to 24 with just 2 tournaments in each facility at one time. The loser out games on Day 1 has made opening day my favorite! There is truly something on the line and either step up or pack up. Gee, is there a life lesson there?
But I do understand why basketball coaches are such drama queens when it comes to the tournaments, I mean come on all the other sports first get a winter break and get to go to places like Hawaii, California, Alaska or travel across the state for a mid-season fun tournament experience. Wait, hmm maybe that's only basketball but to be fair wrestlers and track and field go places for invitationals and probably a few others for a day trip. But all the other team sports get 16 team tournaments that get to play in the big arenas and basketball gets only 12. Oh, wait, football gets a final 4, soccer gets a final 4, baseball gets a final 4. But hey Volleyball and fastpitch get 16 teams…but they are only 2-day tournaments because they play at least 2 games a day and 4 of them are out on day 1. So can someone remind me why basketball is so picked on?
Maybe the coaches could go back to coaching and if they have a good enough season and EARN their way to post-season they get to go but if they don't I hope their feelings aren't hurt so much that they forget that the kids they are coaching, especially seniors are likely never going to play competitively again in their lives. This is their NBA Finals every single game no matter when the last game tips off. This is the true experience they should remember and treasure. I played on 1 play-off team in my high school career and the other 2 seasons we felt we had what it took to get to the play-offs but we fell short both years and I wouldn't trade those years and the time with my team mates for a trip to a dome. My coaches made my years special and life lasting and I still use the many skills they taught me to this day. I still do things the way we were taught so maybe get back to teaching and coaching that's what you are paid to do. If you want to coach on a big stage then move up the ranks because as special as the play-offs are the biggest stage 95% of these kids will ever have is being recognized on Senior night of their final home game in front of their families, friends and fans. Don't take that away because you want to sit in a Dome.
New Football Format
The new format to determine football play-offs seems to have been a hit. There are a couple of things that stick out to me but one can be fixed the other is simply going to happen. The one that can be fixed is determining home field. Through the Semi-Finals the team in the lower half of the bracket gets the home-field choice which means they get to choose the pre-approved facility to play in and likely it is one close to their school. The 1-8 seeds are in the lower half of the bracket. You would think after that the higher seed would always get to be the one to make that choice but no it remains the team in the lower side of the bracket which is fine as long as there are no upsets. But guess what, there were upsets and the 2 biggest happen to involve the 2 prominent teams from Lynden.
In the 2A, Lynden was ranked #3 and beat longtime rival Tumwater by one to advance to the semi-finals. The #2 ranked team Black Hills lost to #7 Fife and the Trojans advanced into the lower half of the bracket. So Fife, the #7 seed and not Lynden the undefeated #3 seed got to choose where to play so Lynden will square off with Fife in Puyallup instead of Civic Stadium in Bellingham. The other Lynden team, Lynden Christian in the 1A was the #6 ranked team and traveled to Hoquiam where they thumped the Grizzlies 45-6 and then expected they would have to travel to Eastern Washington to face Zillah, probably in Yakima. But #10 ranked Newport stunned Zillah with a 7-6 win and since that put them in the lower part of the bracket forcing LC to travel. So #6 Lynden Christian has to travel to Moses Lake and so does #10 Newport both about a 4-5 hour drive but Newport does not have to take the likely 10-hour drive to Bellingham and #3 Lynden has to travel to #7 Fife instead of a nice cozy twin bill at Civic Stadium in Bellingham.
This is not right and should be fixed. What is the point of earning as high of ranking as possible and winning only to have a team upset another team to put you in a traveling situation. This makes no sense and I understand it was talked about, I hope they will go back and talk about it again and get it right. This is simply wrong…fix it.
The other issue was how the new selection committee did in their initial rankings and match-ups. There were only 2 decisions that were really a bit of a head scratcher but when you get down to people deciding there are going to be compromises and I doubt with this system you will ever have a time where everyone agrees. But the 2 that stick out are at the 4A level and Puyallup. The Vikings ended up as a 5 seed even though they had 1 loss on the year and it was at #1 ranked Union and they led the Titans for 95% of the game and only a late comeback gave Union the win.
I can see the argument being made over how some felt the Kingco was a stronger league than the SPSL 4A and both Mt Si and Woodinville each had a loss while Lake Stevens was undefeated in the Wesco. But Puyallup beat Graham-Kapowsin the team they ranked 6th right behind Puyallup. This to me says the committee although they placed Union #1 is not convinced they are the #1 team because if they did that road loss by the Vikings would have counted for more. I mean they put up 31 points on the Titans and again led all the way until the end of the 4th quarter before taking a tough loss. By the way that is about a 4-hour bus ride that Puyallup took on top of it. The good thing is that the committee clearly favored the Kingco in strength and Lake Stevens was undefeated in the Wesco and it will be played out because Union or Puyallup will be headed to the Dome to face either Woodinville or Lake Stevens on December 1st.
The other questionable ranking was in the 2B's where Chewelah was ranked #5 and Reardan 11th despite Reardan having a better regular season record and beating Chewelah 27-14 during the regular season. Reardan had to travel west to face Toledo and was beaten handily while Chewelah won their opener but then got beat in the quarterfinals by Napavine. It was curious not only that Reardan was ranked behind Chewelah but wayyyyy behind at #11. In the end the Central 2B with defending Champion Kalama, Adna, Napavine and Toledo all advanced to the final 4 shows it likely didn't matter much in the end but still a curious ranking to say the least.
That being said, I think the selection committee did a great job and I think the goal was to get fairer earlier match-ups was achieved. There are a few tweaks to be made the most obvious is fixing the field selection to the higher seed, this should be a no brainer and needs to be addressed. As far as the selections and rankings there is always going to be a team overlooked or a mini controversy but no matter what, to win the big trophy you have to beat them all anyway so lets lace them up and get after it with this crazy Saturday of Semi-Final football spread out all over the state. This is the best time of year…well done WIAA! Maybe you're not so dirty after all.