7/1/2021
(Sumner, WA) Most everyone is happy to see high school in the rear-view mirror when they graduate and either head to a career or college. Even those that want to return to the classroom as a teacher most times begin at one place and work their way into the perfect job and situation after paying your dues, this is especially true with teachers who coach.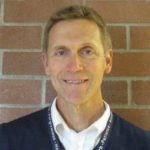 Finding your forever home in the profession of education is pretty rare to find with your first job. But that is exactly what happened to Tim Thomsen who finished his 41st year in the Sumner/Bonney Lake school district on Tuesday, June 30th. 
Thomsen grew up in University Place and attended Curtis High School where he played Basketball and Baseball. Thomsen would go on to play basketball at PLU and had decided he wanted to be a teacher and coach. During his high school years as a Curtis Viking one of their rivals were the Sumner Spartans. 
When deciding where he wanted to do his student teaching in the fall of 1980 he chose Sumner kind of out of curiosity. Thomsen says, "I wanted to see what it was like at one of our rival schools, kind of a chance to take a look behind the curtain." What he didn't expect was falling in love with the Sumner way and traditions.
When Thomsen finished his student teaching prior to winter break in 1980, he was offered a job to teach history at Sumner High school and started after winter break so he began his official career in January of 1981. For 10 years he would teach history then ultimately become the lead Drivers Ed teacher and was the Head Baseball Coach for 10 years and Head Boys Basketball Coach for 6 years.
The long time AD John Anderson was ready to hand the job over and guided Thomsen toward that position while Anderson shifted to facilities and focused on projects for his final 4 years. Thomsen got his feet wet under Anderson who hired him as the building Athletic Director at Sumner High and then took over the District chores in 1991. Between Thomsen and Anderson the Sumner/Bonney Lake school district has had only 2 District Athletic Directors for the past 45 years.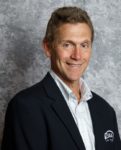 Thomsen was ready to be done as early as last year but did not feel good about leaving the Covid-19 mess to a brand new District AD and decided to stay and help get through this unprecedented year. Thomsen also was a long time voting member of the WIAA and has been on the Executive Board for several years. Thomsen served as President of the WIAA Executive Board this past year. 
Thomsen is ready to retire to his waterfront home on Puget Sound. Thomsen says he and his wife are the 3rd generation to live in the home as his Grandparents bought the home long ago and its been handed down from generation to the next. Thomsen is excited to spend time there and renovate and add to the family home.
His wife Kay works as a school psychologist for the Tacoma school district and likely will continue to work for a few more years. He and Kay have two daughters, Chloe a 29-year-old who is a communications major and works for a private company is set to be married in October to one of Thomsen's former summer school Drivers Ed students. The Thomsen's other daughter is 24-year-old Bailey who is finishing her journalism degree.
We talked with Thomsen about his amazing journey here is the full interview.
Retiring Sumner/Bonney Lake Athletic Director Tim Thomsen
www.elisportsnetwork.com