7/10/2022
(Auburn, WA) Longtime Northwest Trainer Frank Lucarelli who is also Emerald's all-time leading trainer scored his 2,000th win on Sunday, unfortunately it wasn't at Emerald Downs but in Texas at Lonestar Park. And for good measure added #2,001 in the following race.
Lucarelli had 6 chances between Friday and Saturday and ended up still at 1,999 with an 0-2-1-2 finish so far and had 6 more set to go on Sunday.
Lucarelli has a string of horses in Texas and has been running mostly at Sam Houston and Lonestar. He was in the 4th race today with River Kat owned by John Schumate at 6-1. Jansen Melancon was riding and River Kat was at 6-1. River Kat and Melancon sat a handy 4th early on in the 1-mile race and eased into 3rd by the time they hit the top of the stretch about a length behind.
Hesacalendarboy had been just in front of River Kat the entire way and got 1st run to take the lead when Melancon released River Kat to engage Hesacalendarboy and the two went literally nose to nose to the finish line and after a long photo the stewards posted River Kat as the winner by a whisker. River Kat is also a Washington bred by Dontmesswithkitten out of Tenakee Tango by Slewdledo. and is a 3-year-old gelding.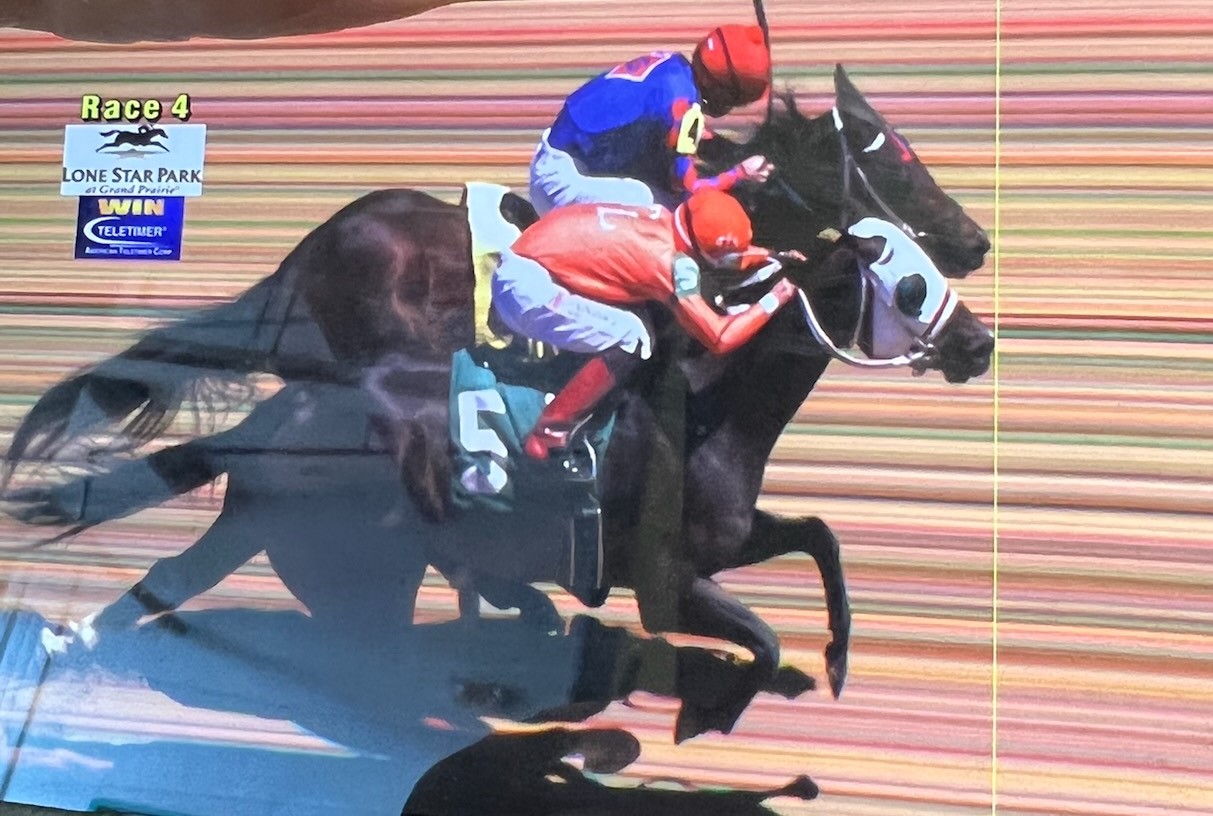 For good measure Lucarelli and Melancon teamed up again in the next race to win #2001. 4-1 Sargent Kline also sat 4th early in this 6 1/2 furlong dash took the lead by the top of the stretch and extended for a 1 1/4 length win.
After the 3rd race at Emerald Downs the track celebrated Lucarell's accomplishment and we talked with Lucarelli about hitting this milesstone.
Frank Lucarelli on winning 2,000 career races
Lucarelli had 6 horses going at Emerald today with 5 of them in the 2-year-old Stakes races. But first he had Ms Parkside in the 5th race with Leslie Mawing up and at 1-2 Lucarelli got his 2,002nd career win and 3rd win on the day, which meant of curse he was going to get #2,000 sometime today.
His horses ran well in the Angie C finishing 3rd and in the King County 2nd and 3rd. So for the day he was 3-1-2 from 8 starts. It's been a pretty good day for Lucarelli and he is excited to see what's still to come.
We did a story on Lucarelli's career and the ups and downs he and his wife Pam and 2 sons have gone through to get to this point back in July of 2018. It is a fascinating and intimate interview with the Lucarelli's and we encourage readers to take a look if you have not already read it.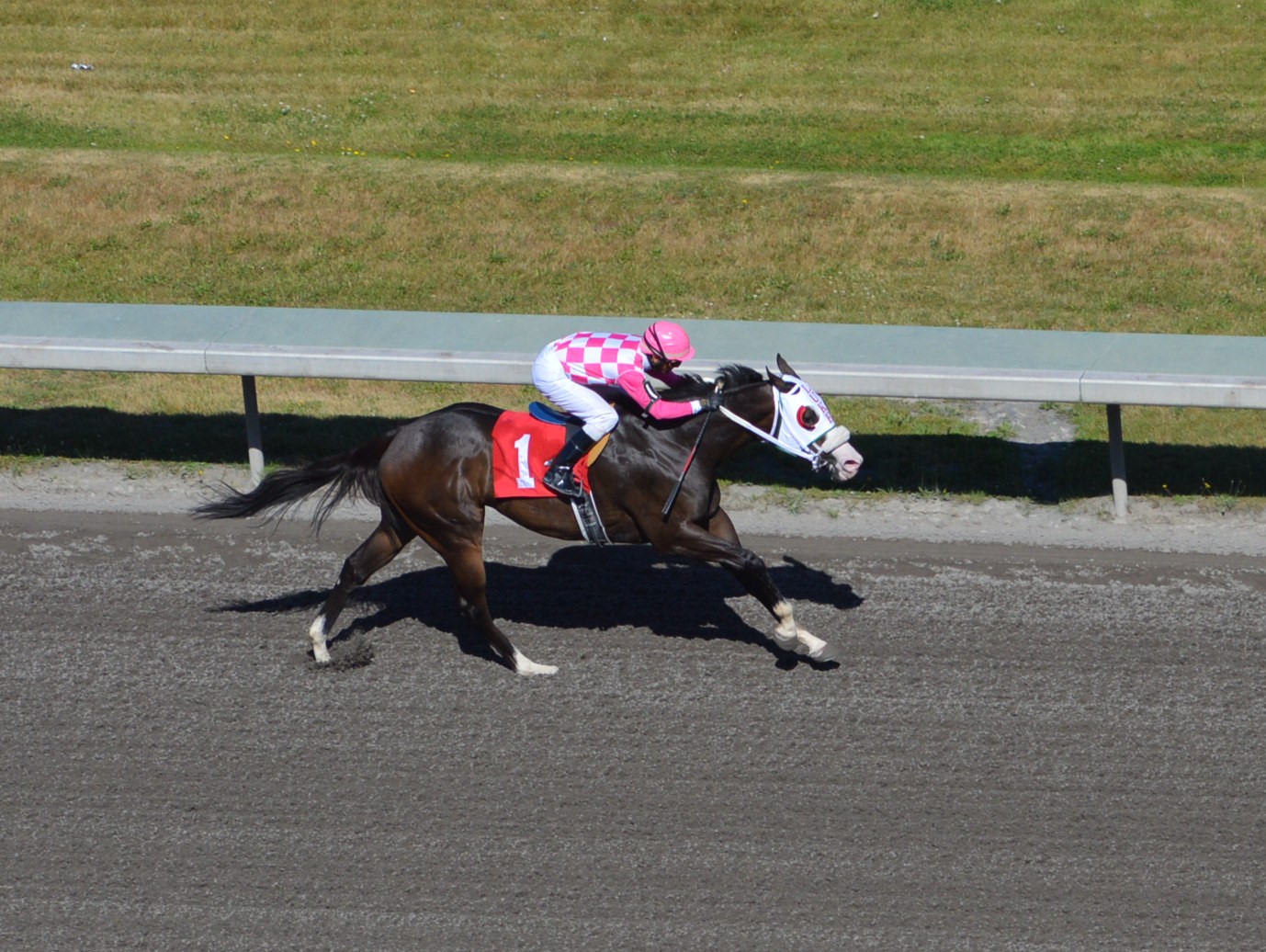 www.elisportsnetwork.com