7/21/2022
(Auburn, WA) Last weekend there were lots of odds and ends to clean up and a BRAND NEW feature from the Quarter Chute Cafe, so let's get to it!
We're going to start with our new feature "As the Backside Turns". Sally Steiner at the Quarter Cute Cafe is the center of the social gatherings on the backside of Emerald Downs, our own real life "Facebook or Twitter". We will be posting many of her posts of meeting friends old and new and Sally will keep us up to date on anything important. This should be a lot of fun and we're excited to add access many fans never see or maybe even knows exists.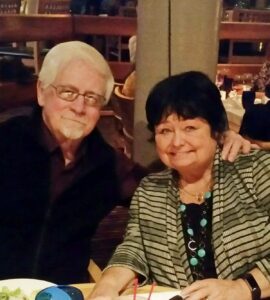 "As the Backside Turns"

The 1st big news from the Backside Turns is the wedding of trainer Blaine Wright. Here's the post and pictures!
This is a post about a piece in last week's Equine Art show at the track
Rail Trip, gelding by Jump Start out of Sweet Trip by Carson City. His portrait is part of the "In the Company of Old Friends" Collection I have been working on in cooperation with Old Friends. Thank you,Laura Battles, for your continued support of this project with your beautiful photography.
— with Sally Leonard Steiner 
Free Kittens!
Rene A Harris wants to know who needs an adorable kitten for their barn? Free to good homes. Well acclimated to cats, dogs, chickens, horses, little and big people.
And this week we wrap up the 1st edition of "As the Backside Turns" is a proud Mama of her successful son in the family business…
Way to start off with a win in the 1st race with number 1 on the 1st day of the Sacramento Meet in 100 degree heat .
CONGRATULATIONS
winner
BLUE WILDCAT trained by Jack Steiner, owned by Randy Marriott
Impressive ride by jockey Irving Orozco.
Way to go TEAM STEINER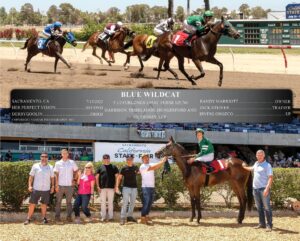 Now for the other news and notes from last week.
Jockeys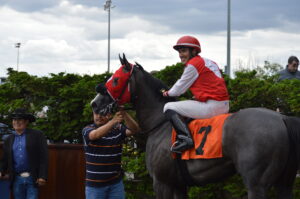 7 different riders found the Winner's Circle last week led by leading rider Alex Cruz with 6 wins, matched by the #2 jockey Kevin Radke also with 6 wins. Kevin Orozco had a good week with 4 wins propelled by a 3 win day on Sunday. Juan Gutierrez had 3, Eddie Martinez had a pair of wins as did Leslie Mawing and Jose Zunino had 1. We'll have more on this with our weekly Jockey Power Rankings come out tomorrow or Friday.
Other Rider News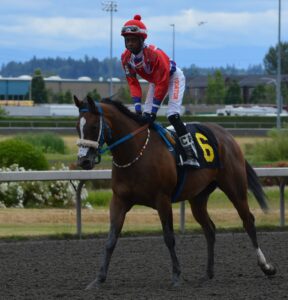 There was a new arrival this week with Clayan Millwood who had been riding at Gulfstream Park and has traveled across the country to give it a shot here in the great Northwest. Also taking a shot at the Auburn oval for the 1st time this Friday is Oracio Muro who will be making his debut. He has only ridden twice in his career most recently at the Grants Pass Fair meet where he won on his 1st ever mount, Bete Rouge in a 5-furlong sprint. He rode the next day and finished out of the money. On Friday he is slated to ride in the 3rd race on Are you From Dixie for trainer Rigoberto Velasquez.
Last weekend we had another visiting jockey make stop in from Southern California Tiago Pereira who rode 5 races but came up short with his best finish on Ropers N Wranglers in the Kent Stakes finishing 4th.
Where Are They?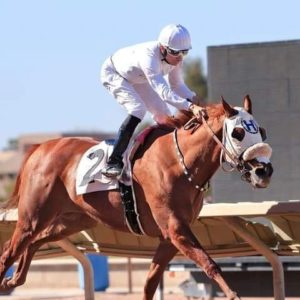 Some updates on names that were here at the beginning of the year but we don't see anymore. David Martin struggled not placing in any of his 14 rides. Martin left to ride the fair meet at Grants Pass and got 10 rides over the 2 days and got a win. Since the end of that meet on June 21 he left for Arapohoe and has been there since July 3rd. He's had 7 mounts and got a win yesterday.
Jose Nava Marin had spotty chances at Emerald and had been doing pretty well considering he wasn't on a lot of favorites. Nava Marin had 10 rides at Emerald with 2 wins and a 2nd. He hasn't ridden a race since June 17 but ESN has learned he has headed south to gallop horses for trainer Jonathon Wong on a regular basis. Chester Bonnet is still at Emerald galloping for Kay Cooper but may head south to gallop at the Del Mar summer meet. Wayne Barnett won a stakes last year and was ready to shift his tack here for the season  but is dealing with some health issues and has not been able to ride. Finally, no sign of long time NW rider Connie Doll who has always ridden a few races here and there but so far no mounts this season but is reportedly still working horses in the morning, especially for trainer Rosie Simkins.
1) Alex Cruz  50-35-29
2) Kevin Radke 49-21-36
3) Juan Gutierrez 37-33-33
4) Javier Matias 15-11-13
4) Leslie Mawing 15-20-20
4) Kevin Orozco 15-20-16
7) Jose Zunino 12-19-24
8) Eddie Martinez 7-11-12
9) Kassie Guglielmino 7-7-8
10) Alex Anaya 5-17-6
11) Jennifer Whitaker 3-3-4
12) Jose Nava Marin 2-1-0
13) Nicole Disdier 1-0-3
14) Evin Roman 1-0-0
Trainers
Leading Trainer 6 for 6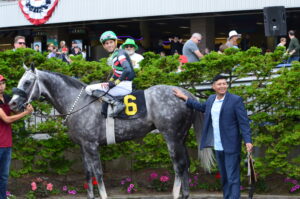 2 trainers scored 3 wins on the week including leading conditioner Jorge Rosales who sent out 6 starters and he won with Miss Kitness on Saturday and took 2 on Sunday with Miss Kitness and Hydrogen. Alex Cruz rode all 3 winners. Rosales's other 3 starters finished 3rd and 2 4th places. Rosales ended up with a 50% win rate and a 100% superfecta finish.
3's the word for Lucarelli
The all-time leading Emerald trainer Frank Lucarelli had a solid week as he sent out an army of horses including 9 starters on Sunday for a total of 11. Now here is where the 3's come into play, Lucarelli had 3 winners, 3 2nds and 3 3rds. His 3 wins were all 1st-time starters. In the 3 races of his wins Lucarelli had 3 other runners place 2nd or 3rd. All 3 winners were ridden by Kevin Orozco and none of the Lucarelli horses that won or placed 2nd or 3rd in those winning races were #3. Finally, Lucarelli's record right now is 16-16-16 from 90 starts.
Alice was a Handful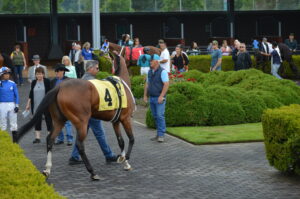 Lucarelli also had to drop back to his grooming skills on Sunday when 1st time starter Ask Alice was not happy in the paddock. She reared up and came down on her butt, racing officials and the vet were on hand and checked her out. Lucarelli then grabbed the lead and despite having other horses in the race he dealt with Alice himself and got her to settle down. Once on the track she and jockey Kevin Orozco went off by themselves to keep her settled down.
Ask Alice would then run a perfect stalking race and won easily. When she was coming back to the winner's circle she again was a handful and Lucarelli told track photographer Reed Palmer to make it quick and warned everyone to be careful around Alice. As the winning connections quickly got into position for the photo it was time to lead Alice into the winner's circle where she stood very prim and proper and posed for the picture and there were no issues at all during the photo.
It's clear that Alice is not a fan of the saddling, warm-up and jog back but was an absolute pro in her 1st race and clearly loves getting her picture taken. Lucarelli's reaction…just smiled and shook his head muttering to himself.
Stakes Domination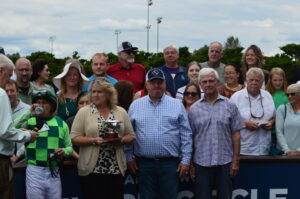 Blaine Wright is currently tied for 2nd in the regular standings but has a big lead in the all important Stakes standings. Wright added another win this past weekend with his 2nd stakes win with Slack Tide. He then missed by a nose to sweeping the stakes races for the 2nd time this season when Executive Chef came up just short against it Itsallabouttheride. Wright now has 5 stakes wins out of 8 and leads 5-1 over Vince Gibson, Rigoberto Velasquez and Bonnie Jenne.
Double Winners
Veteran trainer Vince Gibson has been a workhorse himself many times filling races to make them go but this last week only started 2 one on Friday and 1 on Saturday and picked up 2 wins a perfect 2 for 2. Tom Wenzel also recorded a pair of wins and caught the public off guard a little bit with both. Sadie's Snowstorm won on Saturday and Princess Payton on Sunday both at 5-1.
1st Time Winner
Trainer Sergio Perez got his 1st win of Emerald season in the 1st race of the week with Hunters Ghost last Friday night. Juan Gutierrez broke 2nd then quickly took the lead and drew off for the easy win. Perez is also the owner.
Trainer Standings
1) Jorge Rosales 18-8-7
2) Frank Lucarelli 16-16-16
2) Blaine Wright 16-11-12
4) Vince Gibson 14-12-7
5) Candi Cryderman 13-20-12
6) Tom Wenzel 10-6-7
6) Joe Toye 10-12-11
6) Jeff Metz 10-12-5
*4 tied for 9th with 6 wins
Claim-Mania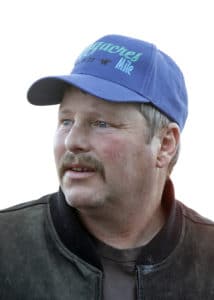 Trainer Vince Gibson as we noted above only started 2 horses this past week but Gibson wasn't taking time off he was collecting claim checks from his owners who combined red tagged 5 horses spending a total of $49,250. 2 of the claims were 1st time starters, Sadie's Snowstorm and Swing First and both won in their debut races. Swing First went to new owner Richard Larsen and Sadie's Snowstorm was purchased by the Still Dreaming Stable.
Leading owner John Parker was wheeling and dealing this week with 2 claims taking Silver King Bain on Saturday for $15,000 and then Poverty Bay on Sunday for 25k,  both go to the Candi Cryderman barn.
Robbie Baze also added a pair to his roster for a total of $10,000 claiming Diamond Willow on Friday for himself and partner Bill Nooney and then Sharp Curve in the finale on Sunday for Dawn Spillman.
Longtime owner, breeder and founder of Emerald Downs Ron Crockett has just a few horses these days and 2 of them got plunked this past week. Crockett was the owner and breeder of Sadie's Snowstorm and ran her for the 1st time for a maiden 8k claimer and lost her to Gibson and then on the same day ran Silver King Bain at the maiden $15,000 and lost the 3-year-old colt to Parker and Cryderman. Silver King Bain was another Crockett bred runner.
Frank Lucarelli was Crockett's trainer for Silver King Bain and also lost Swing First in the same race to lose 2, John Parker and Candi Cryderman claimed 2 over the weekend but also lost 2 to break even in inventory.
Owners
Multiple Wins
Only one ownership got 2 wins this past week, Chad and Josh won a pair of maiden 2-year-old special weights on Sunday with Ask Alice and Wyrewire. Frank Lucarelli trained both and Kevin Orozco rode both winners. That was Chad and Josh's 5th and 6th win and they move into 2nd place still well behind front runner John Parker who has 13.
There was another group who were part of 2 winning groups, the Horse Players Racing Club were part of the ownership group of Mo Connelly on Saturday with Rakoczy Racing and Saratoga West and then won the finale with Maggie Fitzgerald on Sunday as sole owners.
Jockey to Owner
Elishka Kubinova is a former jockey and rode at Emerald Downs for several seasons. She has hung up her jockey boots and is now an owner and she scored her 1st win as an owner at Emerald Downs on Sunday when Hydrogen won the 7th race. Kubinova knows how to put a team together as leading trainer Jorge Rosales handles Hydrogen and leading jockey Alex Cruz was aboard for the win.
Top 5 Owners by Wins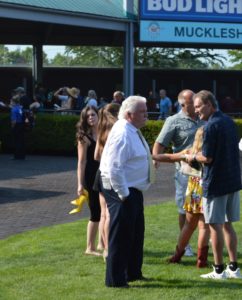 1) John Parker 13-17-10
2) Chad and Josh 6-1-4
3) Lusk Racing 5-6-4
3) Purple Rose Ranch 5-4-5
5) Paddock Partners 4-3-3
5) Cameron Simpson McVay 4-3-3
5) Paul Johnson 4-2-0
Top 5 Owners by Earnings
1) John Parker $180,761
2) Chad and Josh $93,183
3) Lusk Racing $78,028
4) Friendship Stable, Q Stable, Craig Frederickson $67,910
5) John & Janene Maryanski, Riverbend Stable $63,175
Big Wins, Tight Finishes
So far this year there have been 3 races with the winning margin of 10 or more lengths and they all have been in July. On July 2nd Miss Dynamic had the 1st and did it in the shortest race of the year. Miss Dynamic with Juan Gutierrez aboard won the 4 1/2 furlong sprint by 10 lengths in a time of 50.93.
The 10-length win was tied a week later when Wear the Crown with Kevin Radke drew off in a 1-mile race to win by 10 in a time of 1:35.56. The biggest win of the season was then set the next day on July 10 with Gutierrez back in the irons aboard Runnin Out of Days in a 5 1/2 furlong sprint and in the King County Express Stakes in a time of 1:03.32.
Now the flip side is there has been 5 wins by just a nose and looking at the photo finish pictures we have what looks to be the closest win of the season. First, here are all the races decided by a nose or less.
June 5, Alpine Hypnosis (2-1) on the inside with Kevin Radke over Warrior's Hero (6-5) in a 1-mile race.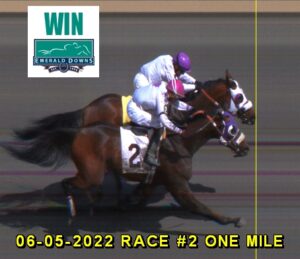 June 12, Frisco Frills (16-1) on the inside with Kevin Radke over Daffodil Sweet (6-5) in a 5 1/2 furlong sprint.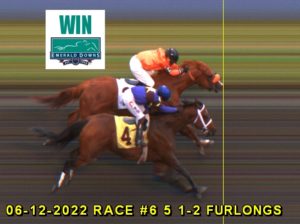 *June 25, Feather in the Wind (7-1) on the inside with Juan Gutierrez over Love That Kid (6-1) in a 5 1/2 furlong race.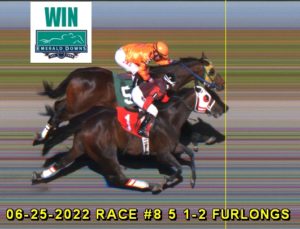 July 1st, Stanley Ryder (3-1) on the outside with Juan Gutierrez over Proudtobesicillian (7-2) in a 6-furlong race.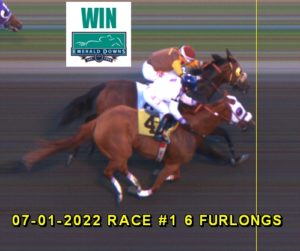 **July 17, Maggie Fitzgerald (6-5) with Alex Cruz over Patricia L (6-1) in a 6 1/2 furlong race.
The winning photo has not yet been posted by the Stewards so we cannot say if this one is closer than Feather in the Wind.
Our conclusion is Feather in the Wind has the closest win of the year, even with the shadow on the photo it looks to us as that is the tightest photo of the 4 available. We will say the Maggie Fitzgerald win over Patricia L may give this one a run for the closest. After the race the pan camera typically follows the winning horse and in a tight contest will show both horses.
In this case the pan camera never took their view off of Patricia L. Additionally, talking with Kevin Orozco on Patricia L he said Alex Cruz on Maggie said he thought Orozco and Patricia L got him on the line so when the photo gets posted we will add it and see if our conclusion remains the same or if we have a new closest win.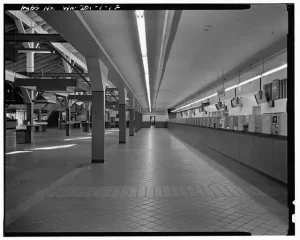 The Betting Window
The bettors had some good opportunities to make money this past week, Here are the top pays for each wager>
$2 Win $32.40 Friday, 6th Race on Master Recovery 
$2 Place (tie) $14.20 Sunday, 4th Race on JC's Legend; Sunday, 7th Race on Complicate
$2 Show $8.40 Sunday, 4th Race on JC's Legend
$1 Exacta $171.30 Friday, 6th Race Master Recovery to Robs Lucky Spirit
50-cent Trifecta $361.70 Friday, 6th Race Master Recovery to Robs Lucky Spirit to Foster Boi
10-cent Superfecta $283.60 Friday, 6th Race Master Recovery to Robs Lucky Spirit to Foster Boi to Blame it on Kitty
50-cent Super Hi-5 $1,143.95 Saturday, 8th Race odds of top 5 (9-1, 5-2, 2-1, 8-1, 3-1)
$1 Daily Double $80.60 Saturday, 7th to 8th Race; Pearl River Delta to Swing First
50-cent Pick 3 $154.50 Saturday, 6th to 7th to 8th; Mo Connelly to Race Pearl River Delta to Swing First
50-cent Pick 4 $594.60 Saturday, 5th to 6th to 7th to 8th; Gabby Hayes to Mo Connelly to Race Pearl River Delta to Swing First
50-cent Pick 5 $3,695.45 Saturday, 4th to 5th to 6th to 7th to 8th; Sadie's Snowstorm to Gabby Hayes to Mo Connelly to Race Pearl River Delta to Swing First
20-cent Jackpot Pick 6 $691.20 Friday, 2nd-7th odds of winners (1-1, 9-5, 9-2, 3-2, 15-1, 1-2)
www.elisportsnetwork.com