7/26/2022
(Olympia, WA) The Washington Horse Racing Commission is taking a wait and see approach to today's ruling by a US District Court Judge in Louisiana that granted an injunction to the state's of Louisiana and West Virginia until their lawsuit challenging the constitutionality of the new Horseracing Integrity and Safety Act that went into effect on July 1st.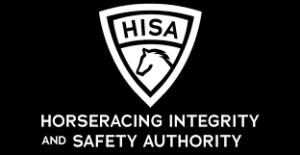 The ruling by Judge Terry Doughty says the injunction is not a ruling on the constitutionality of the new HISA act but rather prevents further harm to the plaintiffs (States of Louisiana & West Virginia). He ruled that the injunction would not undermine the public interest and added that he is ruling only on the adoption of rules by HISA not the constitutionality of the act. Judge Doughty was convinced the plaintiffs had satisfied all four elements required for an injunction. Doughty added the injunction would be limited to only the plaintiffs, Louisiana and West Virginia. However, it does not limit other states from filing similar claims.
HISA's Executive Officer Lisa Lazarus released a statement that noted the ruling only affected the two states. She later released this statement, "The reality is that the majority of racing participants support the Authority's mission to protect those who play by the rules and hold those who fail to do so accountable in order to keep our equine and human athletes safe and the competition fair," the statement read. "The immense collaboration with state racing commissions, stewards, veterinarians, racetracks, trainers, and other horsemen that has taken place to date is evidence of this support, and we intend to continue to fulfill our mandate and work to make the industry safer."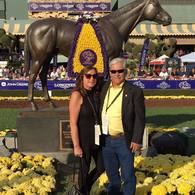 The Eli Sports Network talked with Washington Horse Racing Commission Executive Director Doug Moore who says they have been following this closely and how the ruling could impact racing here in Washington. Moore says he has forwarded the injunction decision to the State Attorney General's office for review. But at this time nothing has changed for racing at Emerald Downs.
Moore did dispute the notion from Lazarus about the "immense collaboration" saying there is a lot more now that the roll out of the new system has been anything but smooth. Moore says they have weekly meetings with the HISA officials and now that many problems from just getting folks registered to lack of the approved crops jockey use to the Washington Stewards having to hold on to checks from jockey's to pay their fines for overuse of the crop because HISA has not told them where to mail those checks or who the state should write the check too.
Moore says that he and the commission remain committed to staying on top of the unfolding events and will be guided by the State Attorneys on what or if there should be any additional follow-up. Moore did stress though to the local horsemen and jockeys that nothing has changed here in Washington and they will continue to follow the new guidelines and rules. Moore says it really is going to come down to whether or not those challenging the constitutionality of HISA are successful. A trial has
www.elisportsnetwork.com