1/15/2023
Monday is Martin Luther King Day and with that the annual MLK Classic Showcase will be held at the Kent Showare Center presented by Game Time Events. 8 games will be on tap beginning at 9am. 5 boys games and 3 girls contests. There are some high profile match-ups and it is a grand buffet so to speak for the High school basketball enthusiast. Tickets are just $10 for adults and $5 for kids and Seniors and this gets you in for as many games as you want to watch.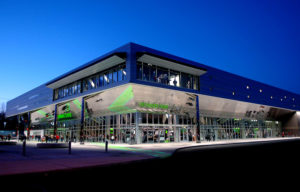 The top games to keep an eye begin with the 3:30 girls match-up between Woodinville and Sumner. These two teams battled for the 4A State Championship last year with the Falcons edging the Spartans 65-63 in a thriller. Neither team has taken a step back with Woodinville leading the Kingco 4A at 9-0 (14-1) and #1 in the RPI while Sumner is 1st in the 4A SPSL at 8-1 (13-2) and #3 in the RPI.
Another big girls game is Eastlake taking on Bellarmine Prep at Noon. Eastlake finished 5th in state last year while Bellarmine Prep was knocked out in a loser out opening day game to Camas who went on to finish 4th. Eastlake is currently 2nd in the Kingco 4A at 8-1 with their only loss to Woodinville 58-54 and are currently 6th in the RPI. Bellarmine Prep is in a 3-way tie for 2nd in the SPSL 4A with Olympia and Emerald Ridge all trailing Sumner by a game with a 7-2 league record. Bellarmine Prep is 14th in the RPI.
On the boys side there is a showdown between the last two State 2A Champions. North Kitsap won it all in 2021 and Lynden took the crown last year. The Vikings lost in the semi-final to Pullman to thwart their shot at repeating and took 3rd overall. In 2020 (no Tournament in 2021 COVID year), North Kitsap the two teams did face off in the semi-finals with the Vikings winning 62-56 and then beat Clarkston for their 1st State Championship. Lynden ironically took 3rd so the last two state tournaments both teams have won and both teams finished 3rd.
This year so far, Lynden is tied for 1st in the Northwest league with Anacortes for 1st, both are 8-0, Lynden is 11-1 overall and sits 2nd in the RPI behind Pullman. North Kitsap is on top of the Olympic league with an 8-0 record, 10-4 overall and 16th in the RPI.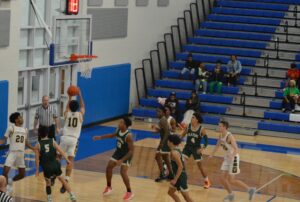 Then at 7pm it's Mount Si vs Kentridge. Mount Si were state runners up last year losing to Curtis in the title game. The Chargers did not make the state tournament but have been on a roll this season. Kentridge is currently 3rd in the NPSL at 6-1 behind 8-0 Federal Way and 7-0 Tahoma. The Chargers are 12-2 overall and are 4th in the RPI. The Wildcats are 2nd behind Skyline in the Kingco 4A with a 7-1 league mark and that loss was to Skyline 62-58. Skyline is the #1 RPI team and Mount Si right behind at #2.
All 8 games will be streamed live on the NFHS Network. This is a subscription service of $11.99 for 30-days…NOT a pay-per-view and you may cancel at anytime, no long term commitment. With your subscription you have access to all games on the NFHS Network including all the automated games from any High School that is part of the program in the State, in fact you have access to all broadcasts across all 50 states. Click here for the link to the page to find Monday's games and to subscribe if you do not already have a subscription.
Here is the full line-up of games:
9a Boys Kentlake vs Puyallup
10:30a Boys Rogers (Puy) vs Mercer Island
12p Girls Eastlake vs Bellarmine Prep
2p Boys North Kitsap vs Lynden
3:30p Girls Woodinville vs Sumner
5p Boys Tahoma vs Sumner
7p Boys Mount Si vs Kentridge
8:30p Girls Kentwood vs Bethel
www.elisportsnetwork.com