1/28/2023
(Renton, WA) The WIAA Executive Board this week held their first meeting of 2023 and took action on several routine issues such as approving the annual budget, approved the next year's Volleyball dates with all 6 tournaments again in Yakima at the SunDome and finalized this Spring's Championship locations. There are lots of new locations as many Spring Championships have been held at the same location for many years. 
Reasons for change can be a location that also hosts other events was not available such as minor league baseball stadiums or if they are at high schools maybe a location simply has run out of gas and their longtime volunteers are not available and it's time for another location to have a chance or it's due to being simply being more efficient.
This is big for Spring events as it's the only season that literally state tournaments, except golf, are all being run on the same days. In the Fall the state tournaments began the final weekend of October and finished with the State Championship football games on December 3. Winter Championships begin on February 1 and culminate with the state basketball tournaments March 1-4 but in Spring 90% are all on May 26-27 with some beginning on May 25 and all the golf tournaments May 23-24. So you have a total of 35 or days for all Fall championships and 30+ for winter and only 6 days for all Spring sports.
The biggest change is in Baseball where all 3 locations are new, Fastpitch winnows down to 4 locations and extends one location to 3 days, the massive track meet at Eastern Washington is moving and several new golf courses will be hosting state tournaments.
Here's a link to the WIAA Championship page
We're going to go through all the Spring Championships and list each location:
Baseball
This has the biggest change with all 3 sites changing, 2 tournaments going from Eastern Washington to Western Washington and one going the other way from West to East. Games are set to be played on May 26 and 27.
4A/3A Tournament will held at Funko Field in Everett. Funko Field is home of the Everett Aqua Sox the "A" minor league team to the Seattle Mariners.
2A/1A Tournament will be in Bellingham at Joe Martin Stadium which formerly was the home the Mariner's "A" minor league team, the baby "M's" and more recently the Bellingham Bells.
2B/1B Tournament is heading East to baseball crazy Ephrata at Johnson-O'Brien Stadium. The Ephrata baseball community has hosted the Babe Ruth World Series in the past and will be a great spot for the B tournaments.
Fastpitch
The lone change is to combine the 4A and 1A tournaments in Richland at Columbia Playfield. The tournaments will begin a day earlier on Thursday to prevent the 1st day from running late into the night and then having to come right back early the 2nd day to play again. Dates will be May 25, 26 and 27.
Meantime, 3A will remain at the RAC in Lacey, 2A at Carlon Park in Selah and the 2B and 1B tournaments at the Gateway Sports Complex in Yakima with those dates remaining May 26 and 27.
Boys Soccer
The 1A and 2A tournaments were held at Tumwater last year after a long run at Sumner. This they will be played at Renton Memorial Stadium where the B girls and boys tournaments were held this past Fall. The 3A and 4A tournaments remain at Sparks Stadium in Puyallup and dates are May 26 and 27.

Track and Field
Another big change for one of the locations and that's the 1A, 2B and 1B boys and girls meet will move from Eastern Washington University in Cheney to Zaepfel Stadium at Eisenhower High School in Yakima. The 4A, 3A and 2A meets will remain at Mt Tahoma High School and the meets will be run over 3 days, May 25-27.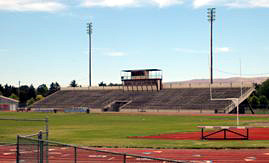 Tennis
4A tennis will be in Kennewick at Kamiakin High School and the Pacific Clinic. 3A tournaments will be in Vancouver at he Vancouver Tennis Center. The 2A in Seattle at the UW Nordstrom Tennis Center and the 1A, 2B and 1B tournaments are all in Yakima at the Yakima Tennis Clubs. All tournaments take place on May 26 and 27.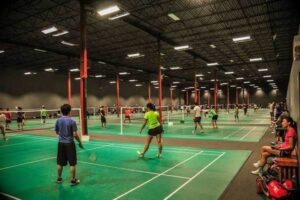 Golf
There are several new courses on tap for golf this year. All golf dates are May 23 and 24. 4A boys will be at Qualchan golf course in Spokane and the girls also in Spokane at Indian Canyon. 3A boys are at Indian Summer in Lacey and 3A girls tee off at Hawks Prairie links. The 2A boys will play at Liberty Lake golf course and the 2A at Meadowood Golf Club. The 1A boys and girls will both play Riverside in Chehalis and the 2B/1B tournaments at Tumwater Valley Municipal in Tumwater. 
www.elisportsnetwork.com