6/16/2022
What a tough week as more jockeys won this past week than any other week so far. 5 had 3 wins, 2 riders had 3 wins and finished in the top 4 90% or more. There was movement but not as dramatic as in other weeks. Remember this is not simply a standings list it's about whose hot and it's about more than wins but rather whose hitting the board consistently and taking odds into consideration as well.
The Power Rankings are meant to be fun and to focus on the human competition between these awesome athletes. Moreover it's a chance to focus more on each rider and their accomplishments each week. We stress there is nothing "official" about these rankings and we know there will be varying opinions which is also great and we hope it does create more conversations about our sport and our athletes.
Here is our 5th edition of the Emerald Jockey Power Rankings:
#1 Alex Cruz (last ranking #1)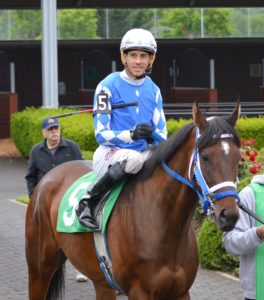 Alex Cruz was one of 5 with 3 wins but he also had 5 2nds, 4 3rds and 3 4th place finishes. His win percent was 15% and top 4 finish 75% of the time. Cruz had pulled even with leading rider Kevin Radke on Saturday but Radke had a couple of wins on Sunday to re-take the lead. Not much separating the 2, we give the #1 edge Cruz with his 75% in the top 4 finishes. 
#2 Kevin Radke (last ranking #2)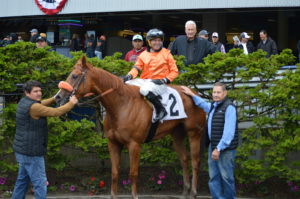 Kevin Radke pulled out his 3rd win of the week in the Sunday feature race on Frisco Frills by a thin nose, but he got the job done on the biggest $2 win pay of the season so far. Radke also had 4 2nd place finishes with 2 shows and 5 4th places. He was 67% in top 4 finishes. He falls just short of re-taking the #1 slot and both he and Cruz are barely holding off #3 ad frankly the #4 riders from jumping them. 
#3 Juan Gutierrez (last ranking #3)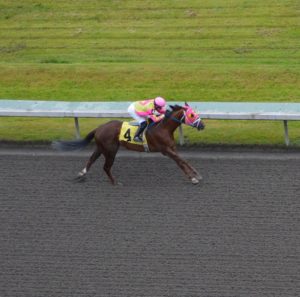 A thin nose separated Gutierrez from likely jumping all the way to #1 when Daffodil Sweet the overwhelming favorite in the Sunday feature just fell short. Gutierrez still was knocking on the door into the top 2 with 3 wins but an eye popping 94% finish in the top 4 placings. Gutierrez added 3 seconds, 7 shows and 3 superfecta finishes from 17 mounts.
#4 Jose Zunino (last ranking #5)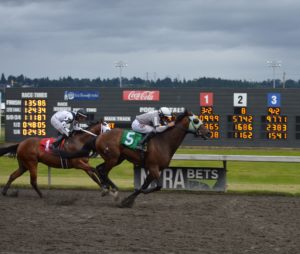 Jose Zunino had 10 rides over the 3 days, won on 3 of them for a 30% win clip added 2 places, 3 shows and a 4th to go 9 of 10 in the top 4. Zunino had made a solid move last week from 7 to 5 and this week takes another step up the ladder. Had the top 3 not been  so well spread out Zunino very likely would have reached at least the 3 rank.
#5 Kevin Orozco (last ranking #9)
Kevin Orozco had slipped from 5 all the way down to 9 last week and has now bounced back to the 5 spot as he was the 5th rider to record a triple win week. Orozco had 11 rides and rode 3 winners on the Saturday card and nearly held on for his 4th win on Sunday in the get-away finale but Zunino caught him for his 3rd win. Orozco also had 2 seconds and a 4th.
#6 Javier Matias (last ranking #6)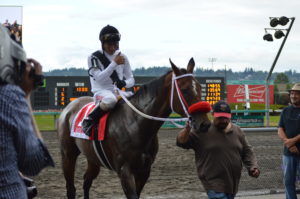 Javier Matias had just 6 rides this week and yet still won 2 races a 33% win rate. He had a place as well. The production from just 6 rides was enough for us for him to hold on to the 6th spot.
#7 Leslie Mawing (last ranking 7)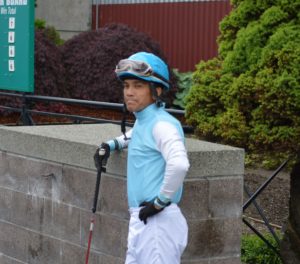 Leslie Mawing was another with limited chances and took full advantage. Mawing had 6 rides and won twice added a 2nd and a 4th and just wasn't enough to push ahead of Matias for the 6 spot. Mawing though looked more like his old self and we think just now starting to heat up. 
#8 Kassie Guglielmino (last ranking #4)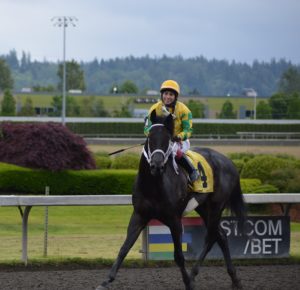 Kassie Guglielmino dropped 4 spots with a single win weekend but she did have a 2nd, 2 shows and a 2 4th place finishes from 10 starts sporting a 60% in the top 4 which kept her from dropping further.
#9 Eddie Martinez (last ranking 10)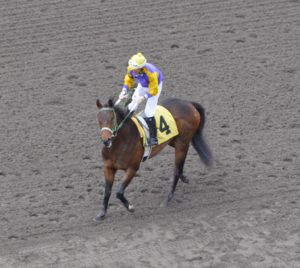 Eddie Martinez dropped 2 spots last week after a no win weekend but scrapped his way back to the 9 spot with a win from 9 starts and 4 4ths. Martinez keeps showing signs of a break through and is hoping his win on Sunday is just the start.
#10 Alex Anaya (last ranking 8)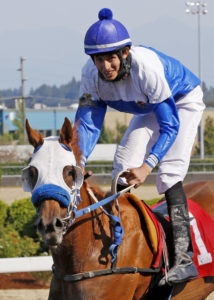 Alex Anaya has a bad case of seconditis as he did not get into the winners circle again this week but continues to hit the board regularly with 3 places and 3 shows from 10 rides. Anaya's overall record is now 2 wins, 12 seconds and 6 3rds from 46 mounts. Anaya no doubt is frustrated with so many 2nds, if they can turn some of those into wins he will climb back up the Power Rankings.
Power Rankings Notes: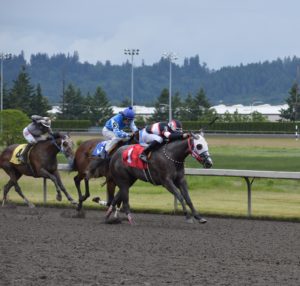 Jose Nava-Marin just missed cracking the top 10 but with continued success he may very well be there sooner than later. Nava-Marin had 2 rides, 1 win and 1 4th place finish and overall is now 2-0-0 from 9 starts. The only other 2 riders that hit the board last week were Jennifer Whitaker with a 3rd place finish and Nicole Disdier who ran 4th in just her 2nd mount of the season.
www.elisportsnetwork.com