7/15/2022
The Power Rankings are meant to be fun and to focus on the human competition between these awesome athletes. Moreover it's a chance to focus more on each rider and their accomplishments each week. We stress there is nothing "official" about these rankings and we know there will be varying opinions which is also great and we hope it does create more conversations about our sport and our athletes.
Alex Cruz dropped to #2 last week and he quickly turned that around to re-take the top spot! Here is our 9th edition of the Emerald Jockey Power Rankings:
#1 Alex Cruz (last ranking #2)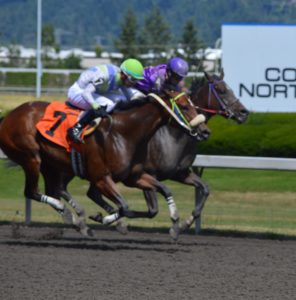 Alex Cruz rode 24 races and tallied 8 wins last week with 2 places, 5 shows and 5 4th place finishes. That's a 33% win rate63% top 3 and 83% superfecta rate. He won 3 on Friday, 3 on Saturday and 2 on Sunday. Cruz extended his lead in the jockey standings to 9 over Kevin Radke as he seeks his 3rd straight riding Championship.
#2 Leslie Mawing (last ranking #5)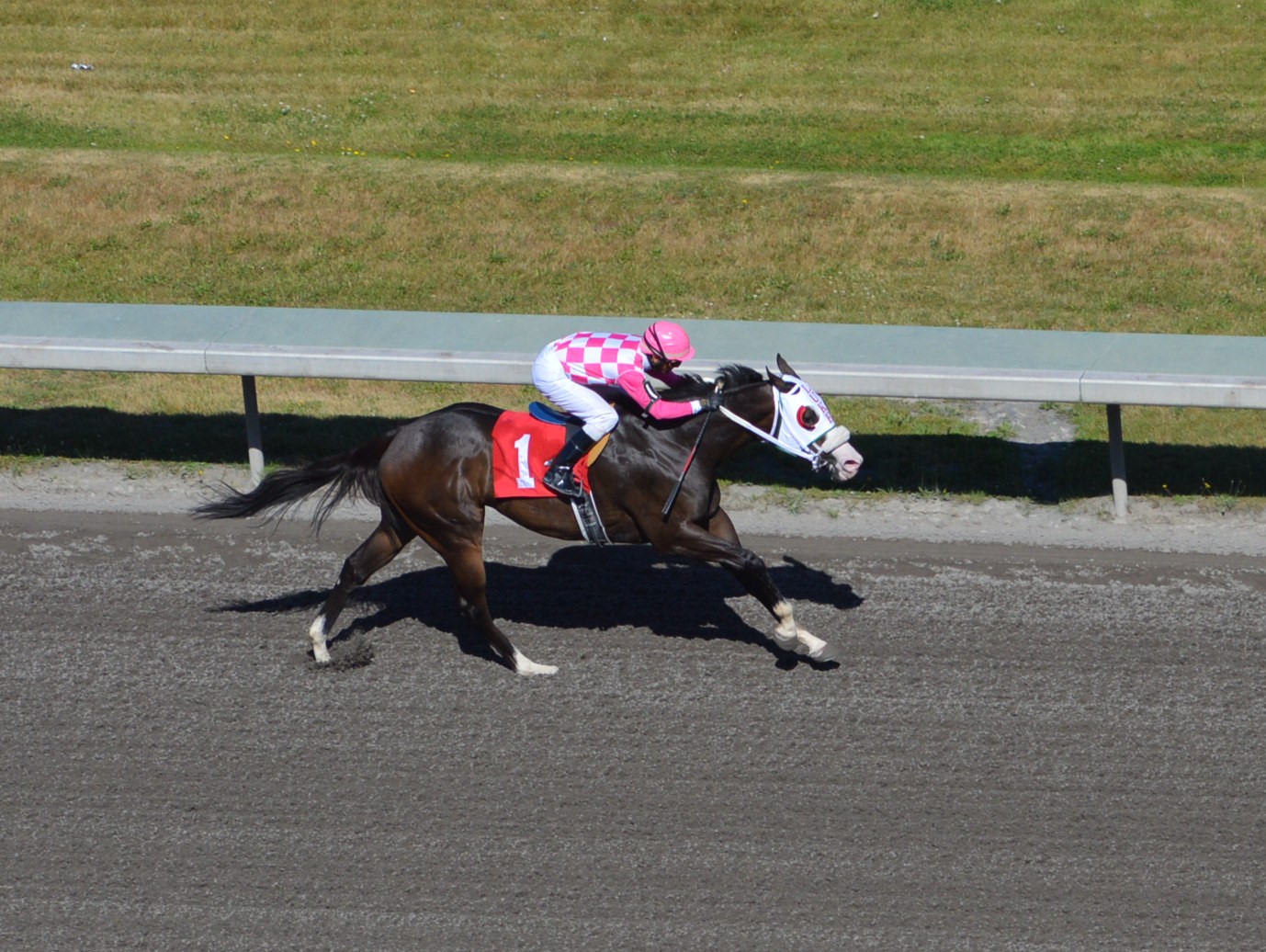 Leslie Mawing is the top money earner in the Emerald colony with career earnings of more than 30-million. Mawing is rounding into that form and picked up 3 wins last week, 1 each day while placing 2nd 3 times, showing 5 times and taking 4th once from 20 mounts. 15% win rate, 55% top 3 and 60% top 4. Mawing is now in 5th place just 1 out of 4th.
#3 Kevin Radke (last ranking #4)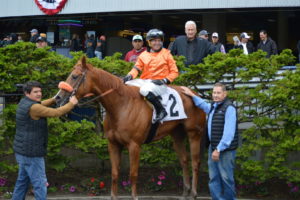 Kevin Radke remain as consistent as ever finishing the week with 5-3-4-3 record from 20 starts but did not get a win on Sunday. His weekly numbers were 25% win rate, 60% top 3 and 75% in the superfecta. Radke continues to stay in the chase for top honors and we'll see if he can pick up some ground on Cruz this weekend.
#4 Juan Gutierrez (last ranking #2)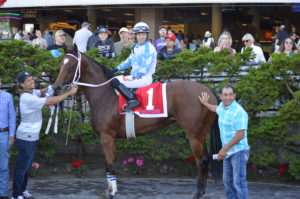 Juan Gutierrez had one of his best weeks in the paycheck department but still dropped for a couple of reasons. He did win both Stakes races on Sunday and won the race in between the two Stakes races but those were the only 3 trips to the winners circle all weekend. Additionally he won those race by a combined 18 lengths winning the 2 Stakes by 10 and nearly 6 and won them wire-to-wire. It wasn't his fault his rides were so dominant but they were pretty easy wins. He finished 3-2-2-5 from 16 mounts for a 19% win clip, 44% top 3 and 75% top 4.
#5 Jose Zunino (last ranking #3)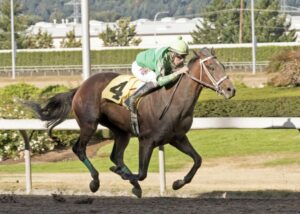 Jose Zunino jumped from 9 to 3 last week and this week drops a couple of notches getting just 1 win on Slew's Tiz Whiz on Sunday. Zunino though once again proved to be reliable for exacta, trifecta and superfecta bettors finishing the week with a 1-5-4-1 record from 17 rides. That's a 6% win rate but a 59% top 3 and 65% top 4 rate. Unfortunately Zunino got DQ'd on one of his rides which may cost him some days we'll wait and see.
#6 Javier Matias (last ranking #8)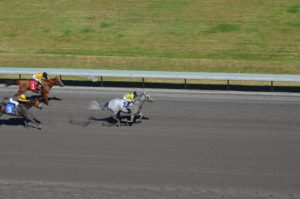 Javier Matias remains 4th in the standings and bounced back from his 1st winless weekend 2 weeks ago to win twice and both from far back on a speed favoring surface. Matias had 10 rides won twice (20%), placed twice (40% exacta) nd took 4th twice for a 60% in the top 4 week.
#7 Kevin Orozco (last ranking 6)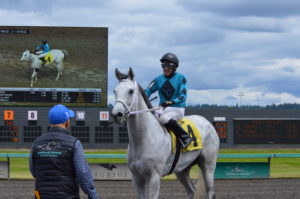 Kevin Orozco did not get the number of wins he'd like to get in a week with just 1 on Sunday in the 1st race. He was hoping to grab one of the 2 Stakes but finished 3rd and 2nd for 2 credible rides but just could not challenge the two dominant winners. Orozco finished the week with a 1-1-3-5 record on 16 rides. 6% win, 31% top 3 and 63% top 4.
#8 Eddie Martinez (last ranking #7)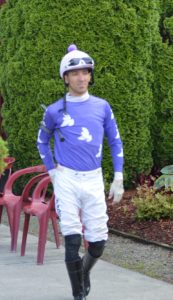 Eddie only had 8 mounts over the 3 days and got a bad case of 2nditis with 5 second place finishes, no wins, 3rds or 5ths. One of those 2nds was in a Stakes race. His percent was 63% in the top 2 for the week.
#9 Nicole Disdier (last ranking unranked)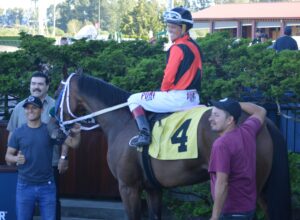 Nicole Disdier picked up a late mount for the final race of the week on 22-1 Rousing Rubble and went wire-to-wire to score her 1st win at Emerald Downs. She had 4 rides and finished 1st and 4th for a 25% win percent and 50% in the top 4.
#10 Jennifer Whitaker (
last ranking unranked
)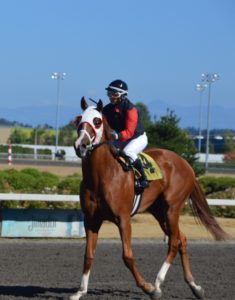 Jennifer Whitaker gets back in the top 10 with a win and a 4th from 4 rides. Whitaker took Decimate wire-to-wire last Friday to score the win and gets her back in the top 10.
Power Rankings Notes:
Alex Anaya was back last week after battling the flu and just missed the top 10 with a pair of 2nds and a 4th from 6 rides, Vladimir Jensen continues to try and get his 1st Emerald win. He had just 2 rides last week one at 29-1 and the other at 49-1 and both times he took 3rd and both times setting a new high $2 show pay-off. He is one to include in your trifecta and superfecta bets. Edgar Velasco and Kenneth Deonauth both had rides last week but could not light the board.
www.elisportsnetwork.com