7/16/2022
(Auburn, WA) There were 7 races on Friday night as we really dig in to the heart of the summer season at Emerald Downs. 44 horses ran for an average of 6.3 per race. The handle was $885,324. The feature race was the 6th and had a field of 8 go 1-mile. There was a big surprise in Friday night's feature. Meantime, 1 trainer got his 1st win of the season while 4 owners got their winners circle picture for the 1st time. Let's get to the Friday racing.
Muckleshoot Casino Feature Race
Jedi Knight is the one the bettors decided on betting him down to 7-5. Blame It On Kitty was the 2nd choice at 5-2 and at 7-2 they liked Foster Boi. Wrong, wrong and wrong. Master Recovery with Javier Matias was well overlooked at 15-1 after recently getting beat by Blame It On Kitty and Robs Lucky Spirit. But the fans didn't care for Robs Lucky Spirit either letting him go at 10-1.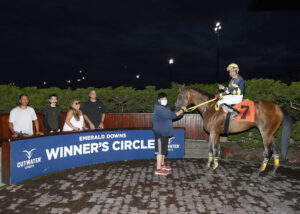 Matias took Master Recovery to the back and was patient as the front end of Foster Boi, Jedi Knight and Dyf battled it out. Robs Lucky Spirit sat mid-pack and when they reached the top of the stretch Foster Boi was the only one left on the lead while Robs Lucky Spirit with Kevin Radke had 1st run and was just 1 length behind.
Meantime, Matias and Master Recovery who had been back 15 lengths at one time stuck to the rail and as they hit the top of the stretch the inside opened up and they were just 4-lengths behind but had all the momentum. Radke and Robs Lucky Spirit hit the front and probably felt they had it when Matias and Master Recovery exploded up the inside pulling away for a 3/4 length victory. Foster Boi with Eddie Martinez did hold on for 3rd and Blame It On Kitty and Juan Gutierrez finished a distant 4th.
Master Recovery ran the mile in 1:37.73 and races for John Guidos and comes from the Jose Raudales barn. It was the 2nd win of the season for both Guidos and Raudales and they made it worth it for their backers. Master Recovry paid a healthy $32.40 on the $2 win and $54.40 on the $2 combo. Coupled with 10-1 Robs Lucky Spirit the $1 exacta paid $171.30 that set a new high pay-off for the meet a 170-1 pay-out. It also triggered a season high trifecta 50-cent pay of $361.70. Or in the old Longacres days of the $3 minimum trifecta bet $2,170.20. It did not set a high pay for the 10-cent superfecta but returned a big $283.60 about $40 short of the standard set on opening day, May 15th.
Master Recovery is now 6-3-3 from 23 lifetime starts and earned $6,353 to push his bankroll to more than $57,000.
Race Re-Cap
The other races saw much lower pay-offs but still some good chances to win. In the 1st race 9-5 2nd choice Hunters Ghost went nearly wire-to-wire for Juan Gutierrez winning handily by more than 2 lengths. The 3-year-old gelding ran the mile in 1:38.74 for owner/trainer Sergio Perez, his 1st win as both an owner and trainer this season. 3-2 favorite Lightning Star with Alex Cruz ran 2nd, Whisper and Wink with Kevin Radke was 3rd and capping the superfecta was Fantastic Dream with Edgar Velasco.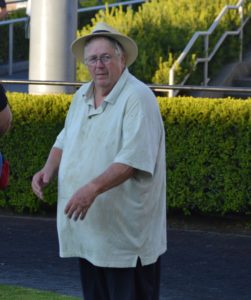 In the 2nd race front running Too Tall to Call was fast from the gate and never looked back extending his lead to 4 1/4 at the finish line for Kevin Radke. Too Tall ran the 3/4 mile in 1:10.93 for trainer Mike Pierce and Pierce's Purple Rose Ranch. 7-1 Tap the Bank with Leslie Mawing was a clear 2nd while Bet the House with Gutierrez held onto 3rd by a neck over R n' R Atthe Beach with Alex Anaya. It was the Purple Rose Ranch's 5th win and moved them into a tie for 2nd in the owners standings with Lusk Racing. Both are far behind leading owner John Parker.
In the 3rd race, 9-5 favorite Sir Deputy with Alex Cruz up sat just behind and rolled to a clear win. Sir Deputy was the 2nd win of the season for the Still Dreaming stable and is from the Vince Gibson barn. Sir Deputy ran the 5 1/2 furlongs in 1:03.64. Northwest Rain at 3-1 with Matias up couldn't hold the lead and finished 2nd while The Metal Man with Radke took 3rd and Candied Lute with Kevin Orozco was 4th.
At the midway point the front-end remained the place to be as 9-2 Oxbow Park with Kevin Radke went to the lead and odds-on favorite Diamond Willow with Cruz was on his outside hip. Those two would set all the fractions for the 6 1/2 furlong run of 22.50 for the quarter and the half in 45.35. There was always a 1/2 to a full length difference between the 2 front-runners and Oxbow Park never gave in and would simply not the favorite get by for a 1 length win. Marksmen On Target with Mawing at 10-1 got up for 3rd and 16-1 Rowdy returns with Velasco took 4th. The 10-cent superfecta despite the fav not winning and some big numbers only paid $10.98. Oxbow Park is owned by James Carter and he got his 1st win of the season while trainer Jill Soranno got her 2nd victory.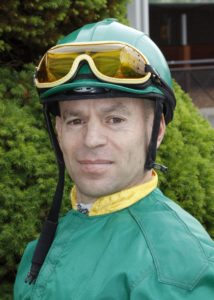 The 5th race went 6-furlongs with 8 starters but they couldn't fool the public as 3-2 favorite Tumac Mountain rolled to a 7 1/4 length win and Juan Gutierrez had his 2nd win of the night. Tribal Impact came from far back to be 2nd best with Orozco, Proudtobesicillian and Cruz ran 3rd and Stanly Ryder gave Velasco his 3rd 4th place finish of the night. Tumac Mountain races for William Jensen, another 1st time winner for trainer Joe Toye. Tumac Mountain is a Washington bred by Atta Boy Roy and out of Kittyzallwet by Distinctive Cat and was bred by Clemans View Farm.
In the Friday Night finale there were big hopes of huge pay-outs with a 9-5 to 9-2 to 3-2 to 15-1 going into the 5th leg of the 50-cent pick 5. Anything but Rodeo Rose with Leslie Mawing who was bet down to 1-2. Every other pay was from the low thousands to as much as $17,000! Instead, Mawing did not want to let all those Rodeo Rose supporters down and pulled out a head win over Fly Robin Fly with Gutierrez and another head back was Paislee's Pulpit and Cruz. Those 3 were 25 lengths in front of the other 3 with Coastal Queen and Nicole Disdier finishing 4th and My Machete Rose with Anaya wrapping up the Super Hi-5. Rodeo Rose is owned by Rancho Viejo and Lisa Baze and trained by Rigoberto Velasquez. Lisa Baze was also the breeder of the Oregon bred.
Despite the 1-2 shot the 50-cent pick 5 still was a signer paying $679.80. The 50-cent pick 4 was ok at $160.35 and the 20-cent Jackpot Pick 6 paid $691.20 and has a carry-over of $9,536 to Saturday. The 50-cent Super Hi-5 paid what has to be a season low $20.70.
Jockeys
Alex Cruz dominates Friday nights but had just an ok evening with 1 win. He has had at least 1 win on every Friday night but 2 Friday's with 5 wins. He finished the night with a 1-2-2-0 record from 5 starts. It is the 1st time Cruz has had less than 6 starts on a Friday night. Juan Gutierrez and Kevin Radke each had 2 wins. Radke was 2-1-2-0 from 6 mounts and Gutierrez 2-1-1-1 from 6 starts. It may be the 1st time no one has ridden the card on a Friday night. Leslie Mawing had the other win and was 1-1-1-0 from 6 rides.
Trainers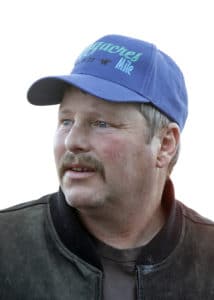 Sergio Perez got his 1st win of the season in his 15th start in the 1st race with Hunters Ghost. Jose Raudales and Jill Soranno both got their 2nd wins of the season. Raudales got his 1st feature race victory as well with Master Recovery. Both of Raudales's wins are with Master Recorvery and Javier Matias. He was not quite the longshot in his 1st win but still nearly 6-1 and Matias rode the same race was back early and came up the rail. Look for Master Recovery when he's #1 or 2. Soranno won with 9-2 Oxbow Park Friday night and won her 1st race on June 10th with Antecedence at 5-1. Soranno then lost Antecedence to claim from John Parker. Soranno is 2-1-4 and 3 5th's in her 1st 10-starts of her career. Vince Gibson got his 14th win of the season in the 3rd and is in sole possession of 3rd in the trainer standings behind Jorge Rosales and Blaine Wright. Mike Pierce scored his 5th win and Rigoberto Velasquez won his 3rd race of the meet.
Owners
4 owners got their 1st wins of the season Friday night and included Sergio Perez, James Carter, William Jensen and the combination of Rancho Viejo and Lisa Baze. The Still Dreaming Stable got their 2nd win along with John Guidos. John Parker is the leader with 13 wins and did not get a win Friday but added 2 more 2nds. The race will likely be for 2nd which is now tied with the Purple Rose Ranch tying Lusk Racing for 2nd with 5 wins apiece.
Claims
2nd Race
Too Tall to Call was claimed for $5,000 by Run Free Racing and Woodway Stable for trainer Edwin Cornier
3rd Race
Command Sgt Major was claimed for $5,000 by owner/trainer David Martinez
Northwest Rain was taken for $6,250 by Richard Larson for trainer Vince Gibson
The Metal Man got tagged for $5,000 by Lusk Racing also for trainer Vince Gibson
Sir Deputy was claimed by Bean Acres for $5,000 and goes to Robert Bean's barn
4th Race
Diamond Willow was claimed for $5,000 by Bill Nooney and Robbie Baze, Baze will train
www.elisportsnetwork.com