Photos and Article by: Jamie Council
Darrell Strong grew up going to the boat races in the Tri-Cities. In 2022, it was a smaller affair than years past due to the Water Follies still recovering from the pandemic and the scorching heat over the weekend.
"I think it's going to take a couple years," said Strong about the Water Follies.
Year two of Strong Racing has come with many ups and downs. Strong Racing, owned by Tri-City based couple Darrell and Vanessa Strong, burst on the H1 Unlimited scene with two boats in 2021. Perhaps the biggest disappointment is that they currently only have one boat on the water.
"It's a little strange feeling," said Strong. "At the same time, it gives us a chance to focus on one boat, but I prefer two boats."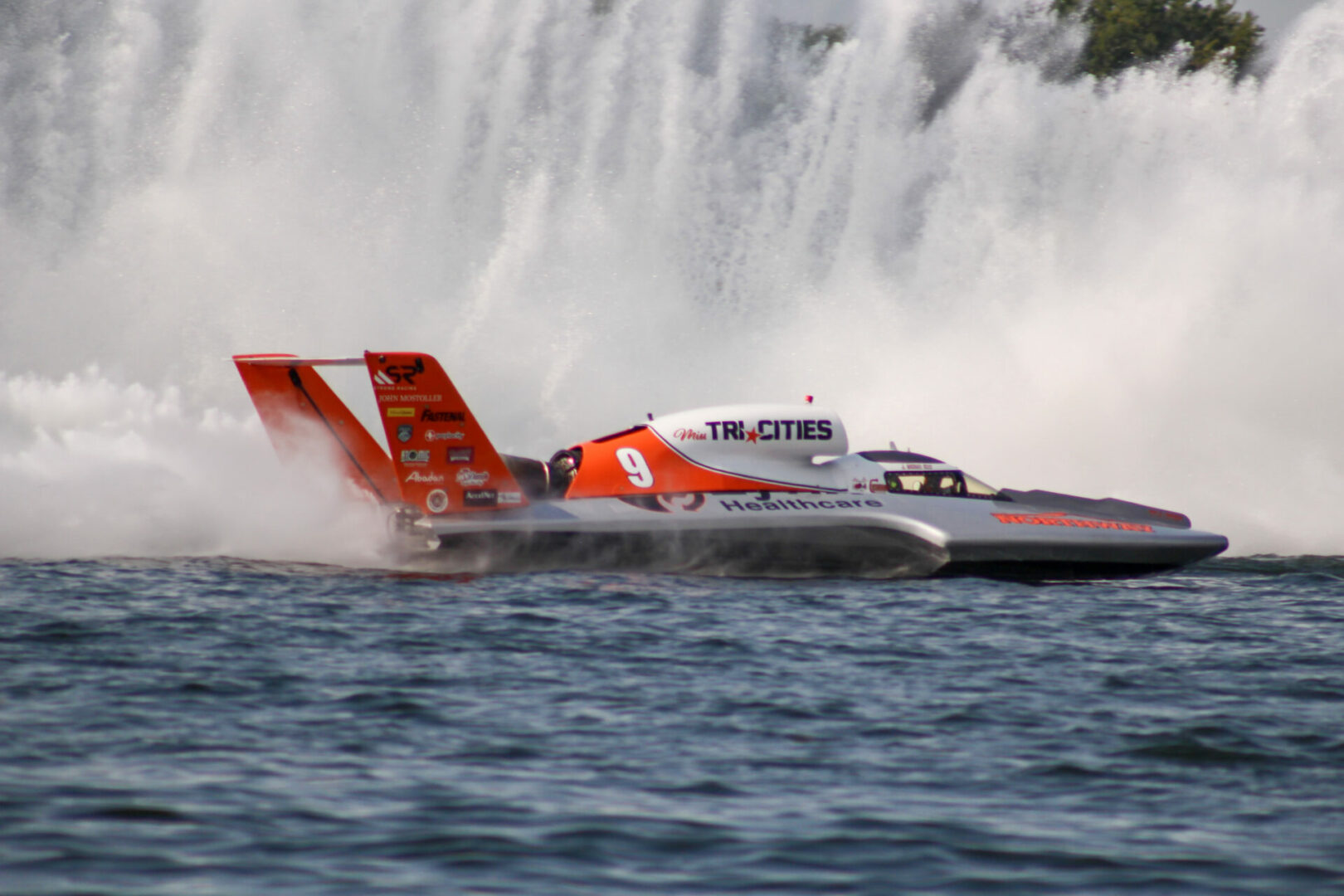 Last weekend, Darrell watched the U-9 Lynx Healthcare presented by Miss Tri-Cities driven by J Michael Kelly finish second for the second year in a row. However last year, Strong Racing's other boat — the U-9 driven by Corey Peabody finished first in the HAPO Columbia Cup.
"Obviously we got first and second last year," said Strong. "With everything we've gone through this year, second is pretty good."
The U-9 Miss Lynx Healthcare did not return to the water after suffering major damage at the Madison Regatta. While Peabody isn't on the water, his name will forever be etched in racing history — Winning the 2022 APBA Gold Cup. With winners going back over a century, it reminds race fans new and old how long the sport has been around.
"Our plan is to clean the trophy before we have to return it," said Strong of the weathered trophy, "but hopefully we'll be able to keep it again next year."
This slideshow requires JavaScript.
As Strong Racing prepares for Seattle this weekend, Peabody has been adjusting to not being in the driver's seat. He's been helping with sponsors as well as hopping on the broadcast for Seafair doing color commentary.
Like Peabody stepping into a new role, this weekend will also be a first for Strong Racing: Their first trip to Seattle as owners. With JMK's familiarity of the course on Lake Washington, Darrell Strong says his team has high hopes.
"If we could win the Gold Cup, which we did, and Seattle, that would be pretty good."
This week, Strong Racing has been tinkering with the boat — The U-9 Boitano Homes — to account for the course. It's a shorter course which means top-end speed isn't as important as the turns on Lake Washington. Testing starts Friday for the HomeStreet Bank Cup.
With just two races left in the circuit, JMK, last year's driver champion, sits in second in the points standings. While Strong racing is enjoying the ride, winning remains top of mind.
"I still want to win every race we go to," laughed Strong. "It is more fun when you win."
This slideshow requires JavaScript.