5/19/2023
Our 2nd Power Rankings of the season and we saw a lot of movement. The 3-time defending champ got on track and made strong run at the top spot. Remember the rankings are based on the week-to-week results. It is in fun with the spirit of competition to our amazing human athletes! Here is our take after 2 weeks.
#1 Kevin Radke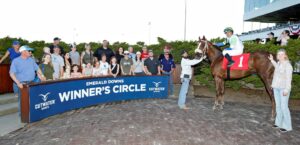 Radke was well on his way to dropping out of the top spot with just 1 win on the weekend until the final 2 races of the week where he swept the feature race on Sunday with Company's Dream by a nose and then won the get-away race in the 10th for 3 wins on the week. Radke would only hit 17% winners but his consistency in the money is huge finishing in the top 4 15 times from 18 rides for an 83% superfecta finish.
#2 Alex Cruz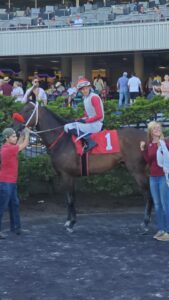 Alex Cruz broke the ice on Saturday with a win on Lucky Lad and then tripled on Sunday to lead all riders with 4 wins. Cruz was on his way back to the top of the standings when Radke heated up in the final 2 races of the week. Cruz no doubt has his mind set on being the 1st ever 4-time Champion. Cruz finished with a 29% win rate the highest of the weekend and 71% in the top 4.
#3 Silvio Amador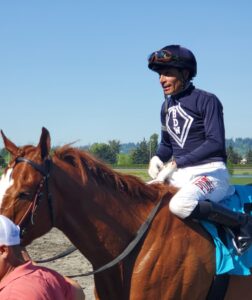 Amador tripled on the weekend and finished with a 27% win rate and overall went 3-1-1-2 for a 69% superfecta finish. Silvio is also bringing in some prices and slips into our 3rd spot especially for hitting the board at nearly 70%. Amador is taking to the Auburn oval well and will be a regular in the winners circle.
#4 Luis Negron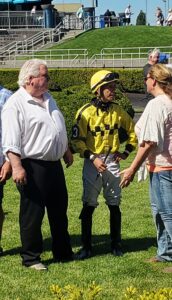 Luis Negron holds off a hard charging Valdes but just by a whisker. To be honest the difference between the top 5 is razor thin and we take in the consistency and top 4 finish rate as all those positions are important to bettors. Negron didn't place this week but he had his 3 wins from 15 rides for 20% in the winners circle and showed 5 times with a 4th for a 65% in the top 4 finish rate.
#5 Alexis Valdes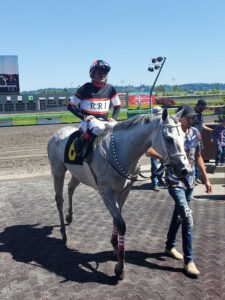 Alexis Valdes stays at #5 but so hard to keep him there after a 3 win day on Saturday but Sunday was not as productive and just couldn't get past the top 4 right now. Valdes won at a 27% win rate and placed in the top 4 55% of the time which is what held him back from rising up the rankings. Valdes clearly isn't playing and will be a contender all year.
#6 Carlos Montalvo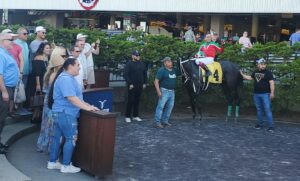 Montalvo got into the winners circle for the 1st time with an impressive win in the Saturday feature race on Aloha Spirit and got another winner on Sunday for an 18% win percent. He could have threatened to rank higher but his 27% top 4 finish rate held him back
#7 Javier Matias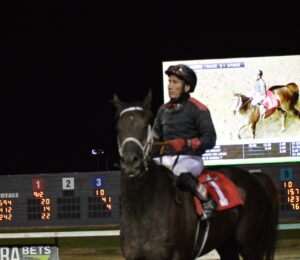 Javier Matias one of the Emerald mainstays was the only other rider to win a race and did so with a veteran ride on Frank's Fix It. Matias doesn't get a lot of rides and many times he is at long odds so his 3 top 4 finishes with the win we take a little more seriously than those who don't ride double digit mounts often.
#8 Isaias Enriquez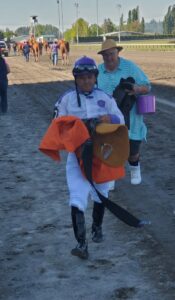 Isaias is likely a bit frustrated as he has yet to get a win this season. The former Emerald Downs jockey champion has been knocking on the door though and had a very productive week with 3 places and 3 shows from 7 rides for a top 3 finish rate of 86%. Wins no doubt are coming soon for Enriquez.
#9 Kevin Orozco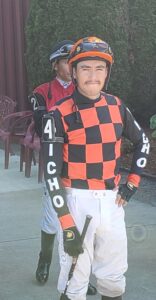 Kevin Orozco is another looking for his 1st win of the season and then tragedy struck his family with the sudden passing of his mother on Sunday morning. Orozco of course took off his rides Sunday. He did have a 2nd, 3rd and 4th on Saturday and is back this weekend. All our love goes to Kevin his brother jockey Irving Orozco and their entire family and won't be surprised to see Kevin in the winners circle this weekend.
#10 Alex Anaya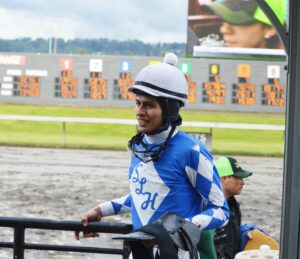 Alex Anaya had a solid off season in Arizona and got back in the saddle last Sunday with just 2 rides. But Anaya know as a hard working and reliable rider put both of his numbers on the board with a 2nd and a 4th place finish. His 2nd place finish at 5-1 nearly held on for the win losing by a 1/2 length and his 4th placve finish was on a 9-1 shot so not on odds-on choices for sure. Anaya can help boost your exactas, trifectas and supers.
www.elisportsnetwork.com